Kaiju, old maps, new GMs, and a peek at the Nightside. Here in this week's Cypher Chronicles!
You can get Cypher Chronicles, and other MCG news, delivered right to your inbox! Enter your email address and click the Subscribe button in the right-hand column, and you'll never miss a post. You can also suggest topics for Cypher Chronicles by emailing us at [email protected].


Do You Dare Walk the Nightside Path?
Keep to the path, good vislae are admonished. But not all vislae do. The Nightside is coming.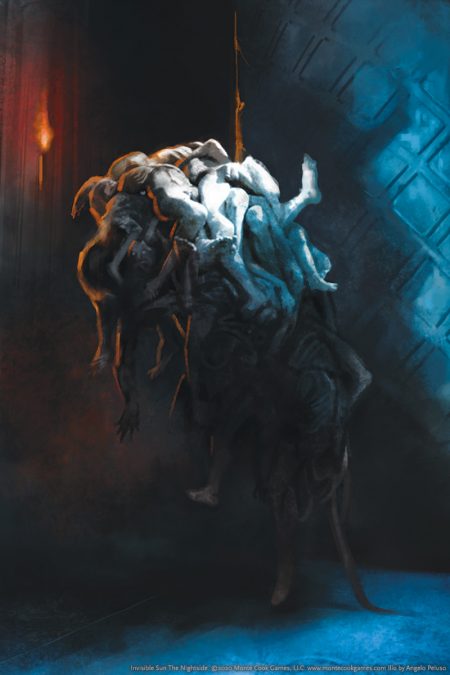 Darcy and Dominique
Meet Dominique Dickey, MCG's talented fall intern—a writer, a thespian, and now a new gamemaster. Join Darcy and Dominique as they talk GM shop, discuss how writing informs their gaming and vice versa, and kick around the differences between adventure design for a home group and for publication.
Another Year, Another Batch of New GMs
The sixth annual New Gamemaster Month draws to an end this week. Thanks to our partners at Chaosium, Atlas Games, and Pelgrane Press for helping make it the most successful program yet! If you appreciate the efforts of those who take up the GM's mantle, head over to the New Gamemaster Month Facebook page and offer encouragement to all the new GMs who will be running their first sessions this weekend. (And if you participated, drop in and let everyone know how it goes!)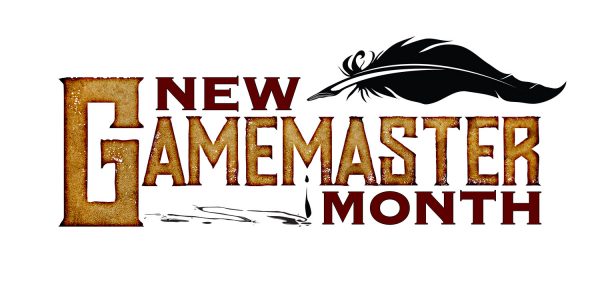 Radioactive dinosaurs, or the buried remains of kaiju just waiting to be freed by unwitting paleontologists? Neither, fortunately, but scientists did recently unearth a previously unknown variety of allosaurus with a radioactive skull!
Who needs a free train car? Let's face it, who doesn't need a free train car? And they're Pullman coaches, too—old timey sleeper cars "ready for restoration or remodeling," according to the owner. You can grab either of two currently available; all you have to do is go get it. From (of course!) the town Pullman, Washington!
Speaking of old-timey, if you like old maps—especially old military maps—you have to check out George III's collection. 3000 maps and related visual documents cover conflicts from the 1500s into the 1800s, and they're all online. The site organizes them by conflict and location (via an interactive map), making it easy to dig into cool historical cartography!