Parasitic flowers. The Street of the Knights. An exploration of the Black experience in tabletop gaming. And a very, very dark house that has captured our imaginations. It's the news from MCG, in this week's Cypher Chronicles!
You can get Cypher Chronicles, and other MCG news, delivered right to your inbox! Enter your email address and click the Subscribe button in the right-hand column, and you'll never miss a post. You can also suggest topics for Cypher Chronicles by emailing us at [email protected].

Have you been seeing the Edge of the Sun reviews?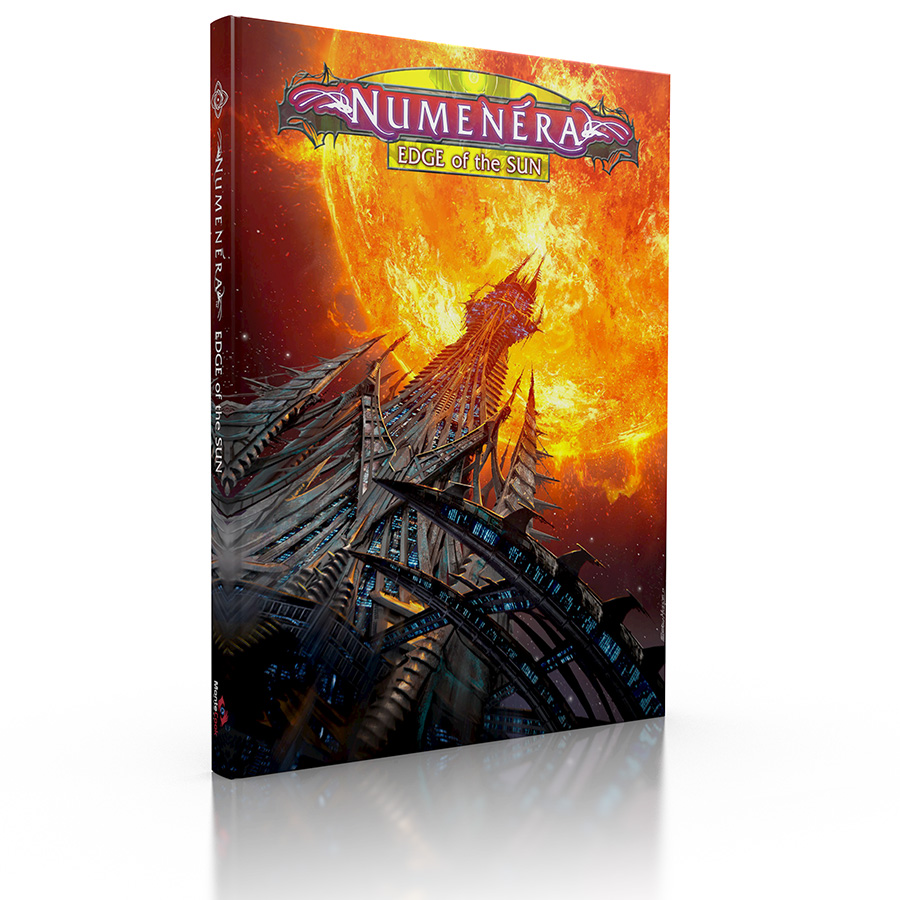 This is Bruce Cordell at the top of his game. Astounding creativity and ideas abound . . . money very well spent.

—Cristopher J. on DriveThruRPG
This #DM is very excited!

—@Skie_borne on Twitter; check out the thread
Can we talk about the absolute awesomeness of Augmechs?

—@ILive4Crits on Twitter (full disclosure: James is married to an MCG staff member)
It does not disappoint. This is one the vast majority of Numenera fans are going to want in their collection, and I highly recommend it.

—Reviewed by Angel's Citidel
A suitably epic setting for an apocalypse averting adventure . . . for the GMs with big dreams.

—Brian S. on DriveThruRPG
Edge of the Sun is an amazing book that will inject endless mind-blowing ideas into your campaign, and take it to some really cool, innovative—even for Numenera!—places. And it went on sale, at the MCG Shop and finer game stores everywhere, this week!
Next up: Ptolus
Our next print product is a biggie! Ptolus: Monte Cook's City by the Spire goes to press in a matter of weeks. Preorders for this superlative game setting—one of fantasy gamings greatest products, brought to life again for 5e and Cypher System—are open now, with exclusive deals!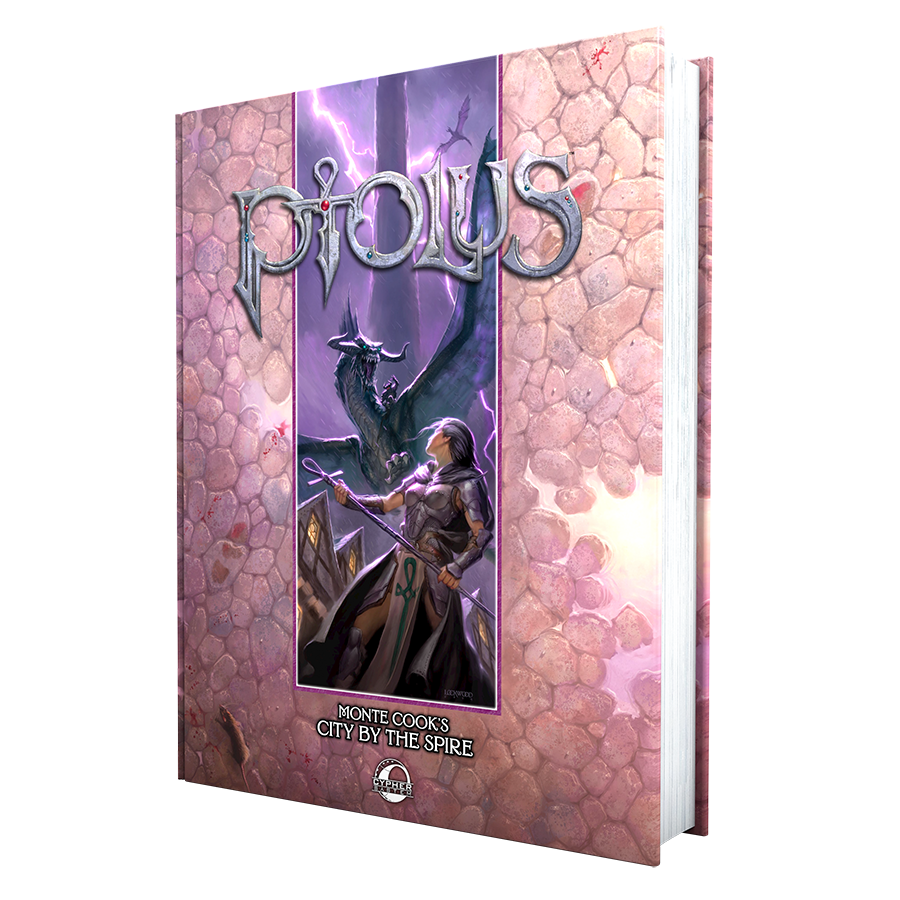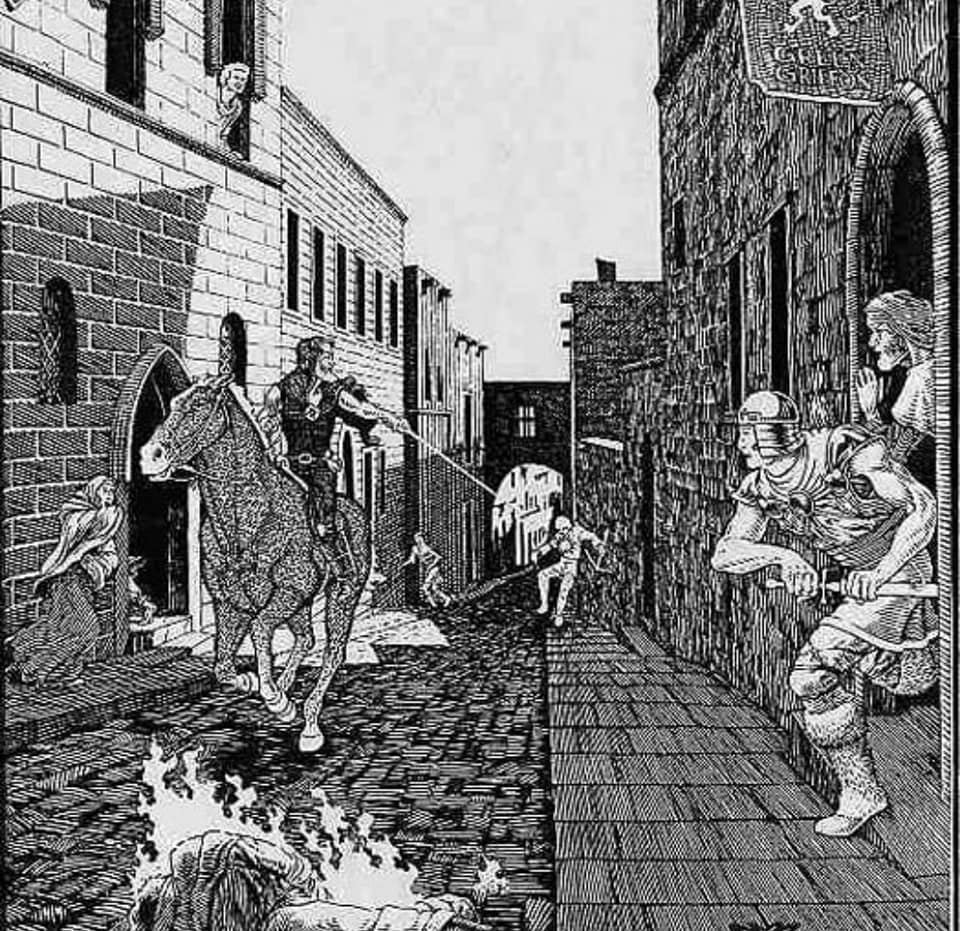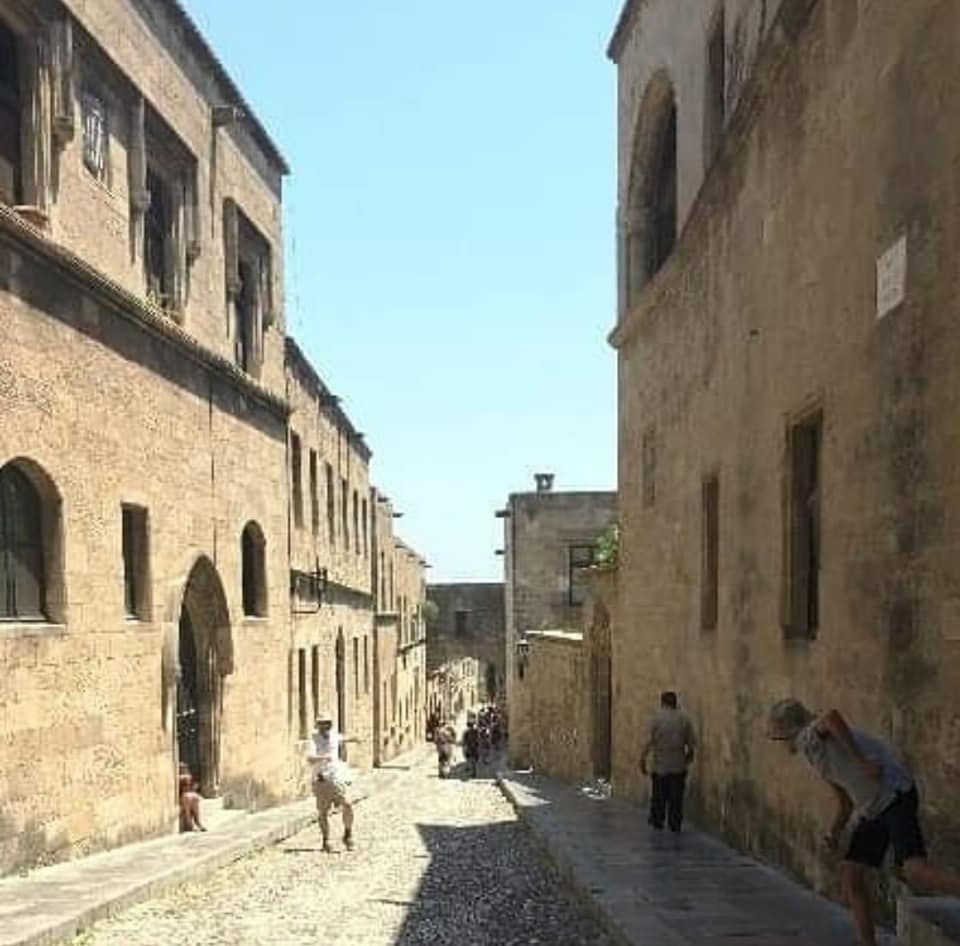 I was yesterday years old when I learned that the iconic D&D illustration on the left, circa 1978 by legendary D&D illustrator David Trampier, was based—quite closely—on a real place. That's the Street of the Knights in Rhodes. The photo was posted to the Old School TSR Gamers group on Facebook by John Storm.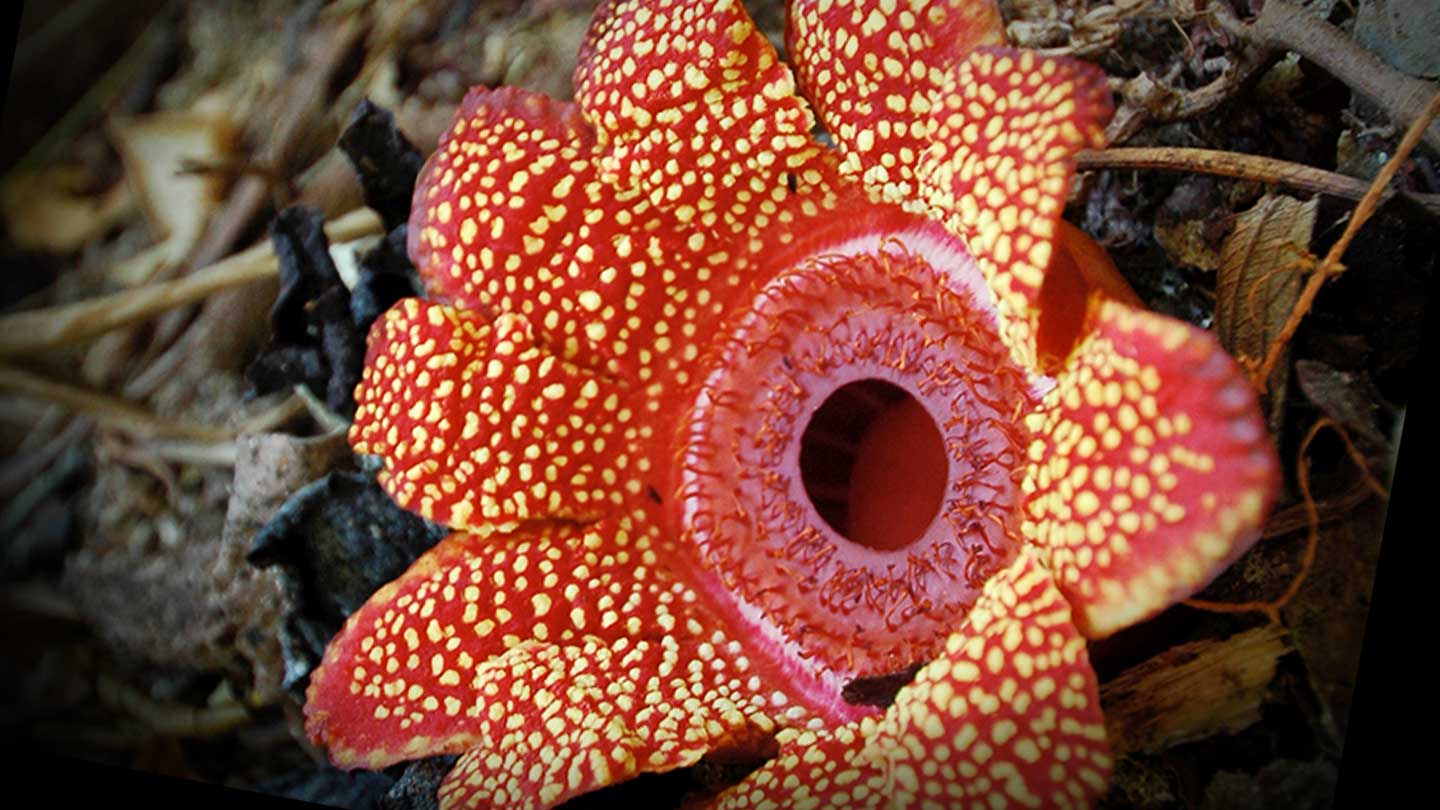 Life is far weirder than we often think. Plants in the Sapria genus are parasitic, and new research suggests that at least one species has stolen much of its genetic code from other plants. Fitting inspiration for Numenera indeed!

Looking for an image? Not a specific image, but one that has a certain . . . vibe. A particular mood. Type in a word, or paste in a starter image, and this site will feed you dozens of images that have the same energy. Click through one you like, and it'll bring up more like that one. Even if you're not looking for something specific, it's a lot of fun and very easy to get lost in . . . .