Calaval's Parable of the Imager and the Spider, loads of fulfillment info, call for GMs, and more…all in today's Cypher Chronicles!
You can get Cypher Chronicles, and other MCG news, delivered right to your inbox! Enter your email address and click the Subscribe button in the right-hand column, and you'll never miss a post. You can also suggest topics for Cypher Chronicles by emailing us at [email protected]

Priests of the Aeons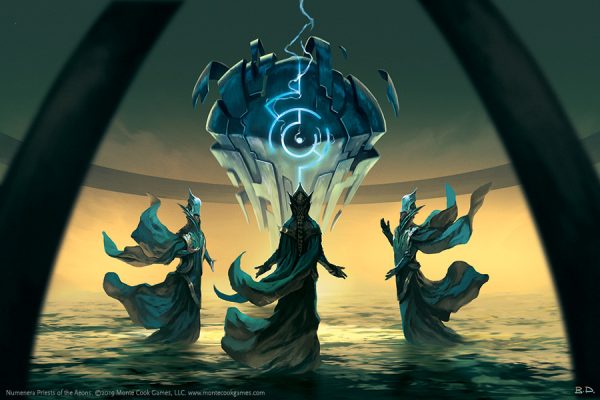 Calaval's Parable of the Imager and the Spider teaches this lesson: We can no more comprehend the remnants of the prior worlds than a spider can comprehend the cathedral in which it happens to build its web. Just as our works are beyond the understanding—or even the complete perception—of the spider, we cannot understand or even fully perceive the works of the ancients. Calaval was, of course, the first Amber Pope, the founder of the Order of Truth, and the first leader of the Aeon Priests.
You can preorder Priests of the Aeons now from the MCG Shop. If Priests of the Aeons is one of your Kickstarter rewards, you can expect the fulfillment message as soon as we have the book in our warehouses. As always, we'll fulfill to Kickstarter backers first, preorder customers second, and then to (non-backer) retail stores. Thank you all for your support!
Fulfillment Galore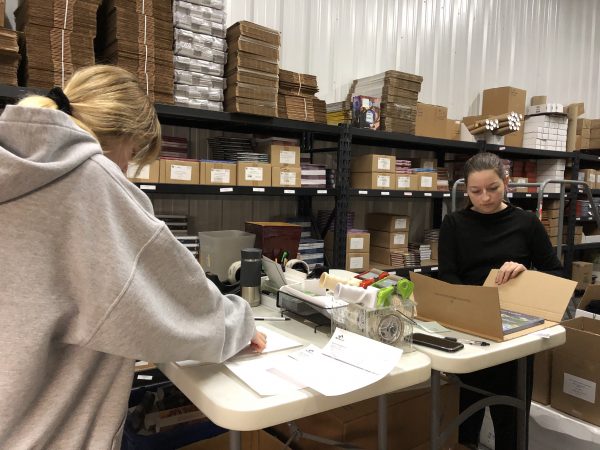 Our fulfillment centers have been busy, busy, busy! So far this year, we've fulfilled No Thank You, Evil! (reprint Kickstarter), Slaves of the Machine God, Ruin Deck, Shin Set, Secrets of Silent Streets, Sooth Deck, Wicked Keys, Testament of Suns, Nightside Testament of Suns, Invisible Sun Character Tomes (to the original Kickstarter—the reprint Kickstarter fulfillment is still to come), Invisible Sun extra dice (ditto), and loads of PDFs, too. Whew!
We also have a new customer service ticketing system, which we're very excited about. We hope it helps us provide even better service to you. Because we are a small team, we really appreciate your patience when contacting us.
Calling All GMs!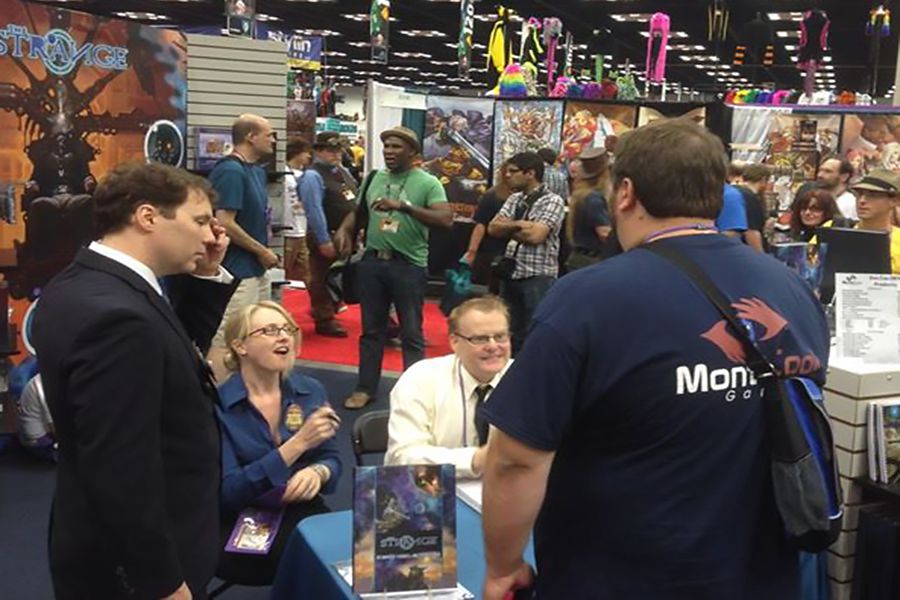 Are you going to Origins Game Fair and/or Gen Con? If so, we need you! We'd love to have your help as a GM to run games. We offer some pretty good rewards if you run more than one official MCG game. Let us know if you are interested through this survey.
What Are They Going On About?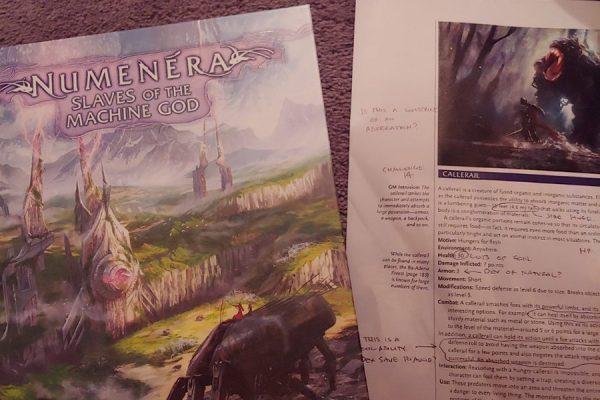 There's been some chatter over at EN World (and also on reddit, and on Twitter) about…well, what it it about? Beats us!
More Great Stuff on the Way
As mentioned above, our warehouses have been very, very busy so far this year—and we're far from done! Looking ahead this month and into next, we'll be shipping Priests of the Aeons, Book M, and the final digital installment of Bee Mail!. And the next few months are just about as busy!