Iadace and welcome to Cypher Chronicles!
Get Cypher Chronicles, and other MCG news, delivered right to your inbox! Enter your email address and click the Subscribe button in the right-hand column, and you'll never miss a post. You can also suggest topics for Cypher Chronicles by emailing us at cychron@montecookgames.com.


A Live Numenera Game with the MCG Staff!
One of the things we get asked for a lot is a chance to look in on an MCG staff game—to be a fly on the wall when the creative team gets together to play our favorite RPGs. Well, wait no longer (or at least no longer than Tuesday), because next week we're live-streaming a Numenera game with none other than Monte, Shanna, Bruce, and Sean at the virtual table—all GMed by MCG's very talented Darcy Ross. Tune into the MCG Twitch channel at 8 PM EST (5 PST) to join us live in the Ninth World!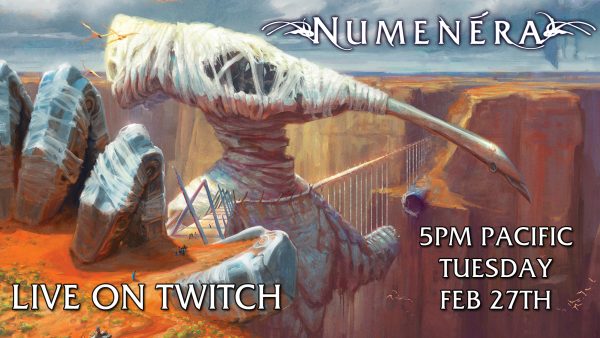 And if you missed last week's launch of The Raven Wants What You Have, our Invisible Sun game, you can catch that episode on YouTube. Or join us on Twitch tonight (Friday, February 23rd) at 10 PM EST (7 PST) for the second episode. This will be the first session of action mode, and Monte and the design team will be live in the Twitch comments to chat and answer questions.
Trending: The Windsor Hum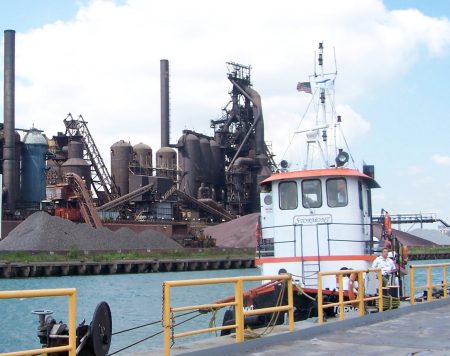 The Windsor Hum has been trending in social media this week, following a New York Times article about the unexplained aural phenomenon that's been affecting folk in the Toronto area for years. It's great timing (insofar as it's ever a great time for health-threatening crypto-phenomona), because this week also marks the launch of The Hum, an adventure for The Strange. When a similar phenomenon leads to a series of gruesome suicides in the Denver area, The Estate wants you to find out if it's connected to "the most haunted hotel in America" and the recent theft there of the Amazing Tesla Science Engine. The Hum comes with six pregenerated characters and was written with both novice and experienced players in mind—so it's easy for anyone to jump right into!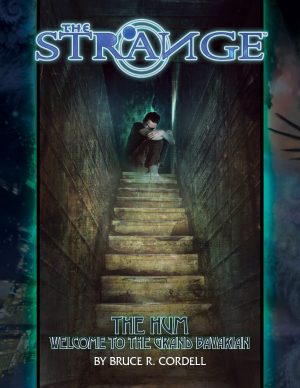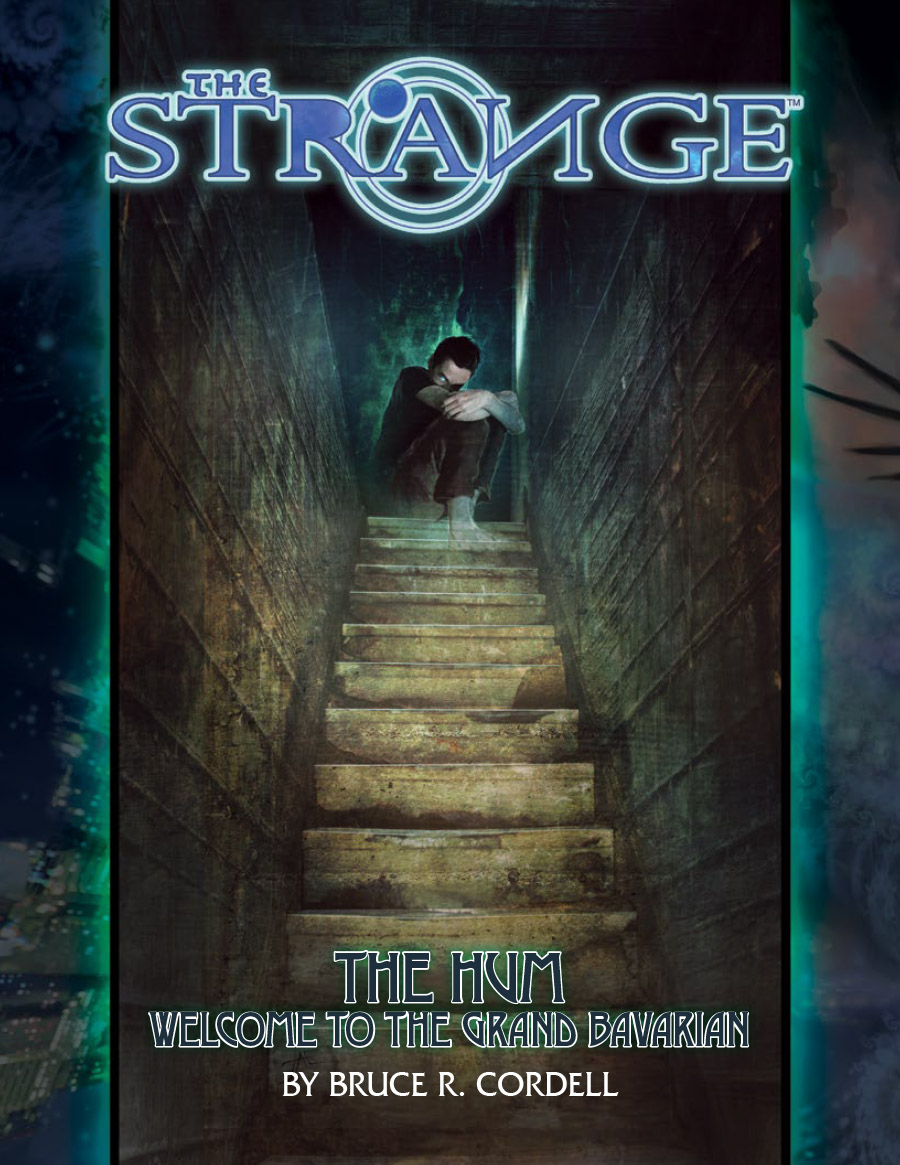 I miss playing numenera so I've been doodling my player character, she's a seeker pic.twitter.com/m85VCMuujS
— Jay Buggy (@truebuggy) February 12, 2018
Fox Comic Con is a ton of fun. We've learned the science of superheroes, gotten tattoos, met a Jawa, and now playing No Thank You, Evil. pic.twitter.com/ljHfghnSYm
— Steve Boyd (@foxgolfcoach) February 17, 2018


If you love inexpensive, easy-to-use gaming terrain (and honestly, who doesn't?), check out Tabletop Tokens. These durable plastic chits represent furnishings and other items–just toss them down on the battlemat. I particularly like the campsite set!
Make your game-night beverages a bit more atmospheric with giant skull-shaped ice cubes. Believe it or not, they're even cooler than that sounds!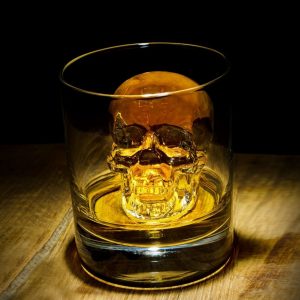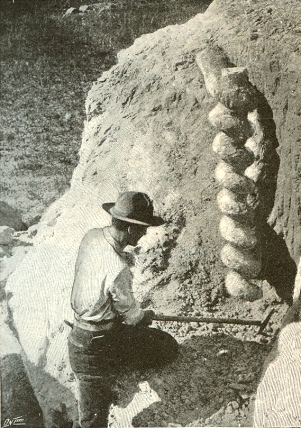 Daemonelix: The Devil's corkscrew. What created these weird fossils in the middle of Nebraska? Two words: Paleocastor and zodiolestes. What, that doesn't clear it up? Check out this short video about paleolithic beavers and their air-conditioning systems!
What do squonks, lindworms, and dijiangs have in common? They're all mythological creatures, and Iman Joy El Shami-Mader is on a mission to illustrate every one of them.


Numenera and the Cypher System are beautifully character oriented. And a lot can happen in a campaign. The Numenera character sheet is a thing of beauty, but a great character and a great campaign really need a little more elbow room!
The Numenera Character Portfolio (pictured above in PDF and in print) is more than just a sheet. At 24 pages, it records all your character's pools, abilities, skills, cyphers, and everything else you find on your character sheet. But it also gives you room for notes, sketches, and details about those abilities, cyphers, and artifacts. Jot down thoughts about your character's appearance and mannerisms. There's plenty of room for notes about connections to the other PCs in your party along with people, creatures, objects, and locations you meet in your adventures. Keep a campaign journal, or make maps and sketches of places you've been.
It's perfectly sized to give you plenty of space within, but without taking up too much space on the gaming table. It's printed in full color on heavy matte paper that takes pencil and eraser easily. Even the cover is easy to write and draw on, making every player's Character Portfolio unique from the outside in.
The print version comes in a pack of five—enough for the whole party. The PDF inculdes two versions: One optimized for printing out, and the other form-fillable for use on your computer or device. You get both versions with your PDF purchase.