Loads of cool projects in the works. Dark whispers in our ears. Flippy-floppy icebergs and more amazing facts about the mantis shrimp. That and more in this week's Cypher Chronicles!
You can get Cypher Chronicles, and other MCG news, delivered right to your inbox! Enter your email address and click the Subscribe button in the right-hand column, and you'll never miss a post. You can also suggest topics for Cypher Chronicles by emailing us at [email protected].

What We're Working On
We've many wonderful projects in the works!
The design team is hard at work on Vertices and Break the Horizon (both funded by the Numenera: Liminal Shores Kickstarter), and Claim the Sky (from the Heroes of the Cypher System Kickstarter), while putting the very last touches on Ptolus: Monte Cook's City by the Spire—which goes to press Very Soon. Plus Shanna is writing and designing Tidal Blades: the Roleplaying Game, based on the beautiful hit board game Tidal Blades from Skybound Entertainment.

Words are going on paper (well, into the computers), cool designs are being brainstormed, and amazing art is being inked. Thank you for keeping us very busy! As if all that wasn't enough. . . .
Whispers from a Dark Place
Perhaps it is just me, but I keep hearing these disturbing whispers about a dark place. Are you hearing them, too? The latest susurration assured me that more knowledge is coming soon. Very soon—but I'm not sure I'm ready for it.

From Shanna: I always love getting to play around with science in new and interesting ways. This cool website lets you draw icebergs and see how they'll float. It's such a quiet delight.

From LaTia: One of the creators of Field Guide to Memory recently launched The Last Will and Testament of Gideon Blythe, a journaling-style "keepsake game about family legend, lineage, and the burden of destiny" on Kickstarter today.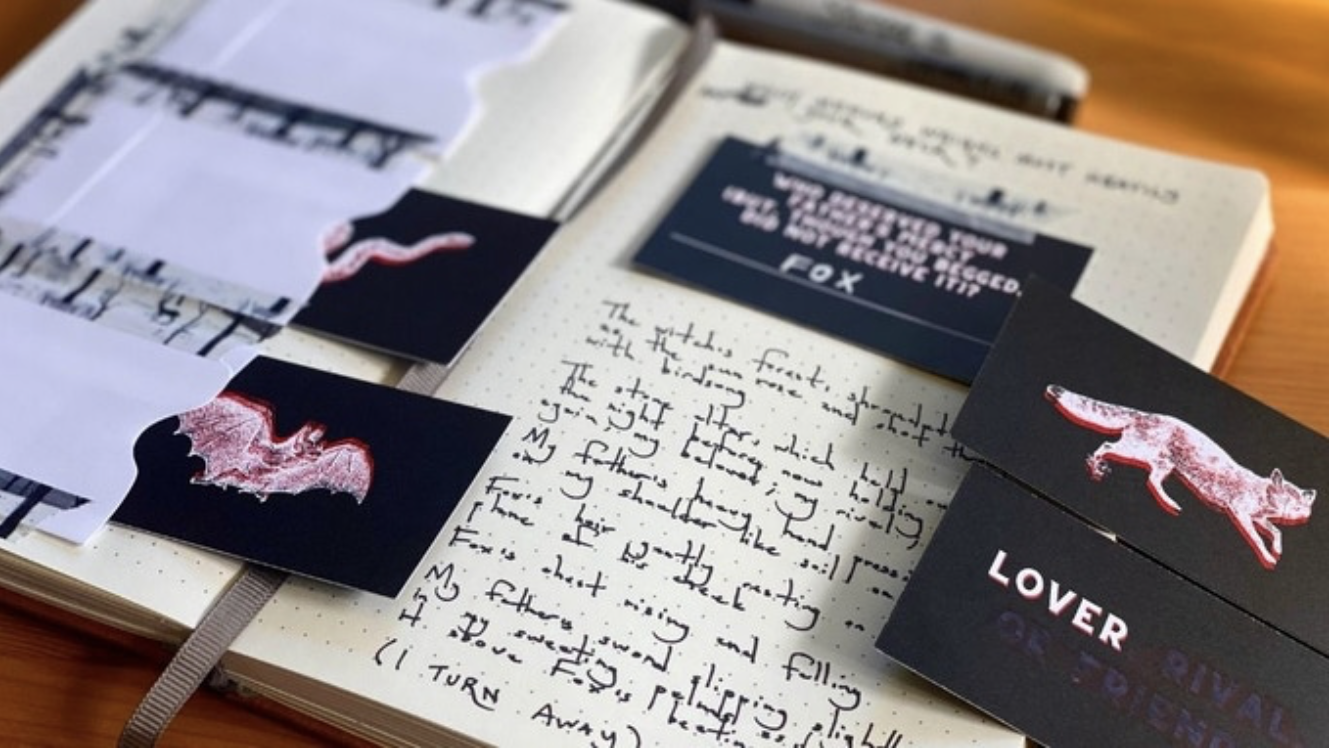 Bloodstone, by our friends at Druid City Games, is now on Kickstarter. Once a champion, you're now a prisoner trapped by the Bloodstone. Fight, survive, and maybe escape! It's an epic arena combat board game for 1 – 8 players.