Beautiful and useful products are in the warehouse, and soon to be in your hands. I spill my guts and Charles spills useful info in an interview with the fantastic folks of Cypher Unlimited. A new edition of Betrayal at House on the Hill lets us play as the Scooby gang, and I'm all in. All this, and more! It's the Cypher Chronicles!
You can get Cypher Chronicles, and other MCG news, delivered right to your inbox! Enter your email address and click the Subscribe button in the right-hand column, and you'll never miss a post. You can also suggest topics for Cypher Chronicles by emailing us at [email protected].


The Ptolus Kickstarter is rocking along and on the cusp of unlocking the next stretch goal, which is Ptolus Character Portfolios! If you haven't yet backed this campaign, it's not too late to jump onboard.
Greetings humans! I hope you are all well and keeping warm or cool, as your local climate and preferences allow.
The warehouse is always a hopping place, but the recent few weeks have been especially hoppy. Which means we've receive loads of goodies you are sure to love, like Arcana of the Ancients, The Nightside, Numenera XP Deck, and Numenera Playmat. These products are also on their way to our fulfillment houses in England and Australia, and as soon as they receive the products and are ready to start shipping rewards, we'll send the fulfillment messages to our Kickstarter backers and the fun will commence! After Kickstarter rewards are filled, we'll fill the preorders, and then regular orders.
Just look at the new Numenera XP Deck and Playmat . . .shiny!
And here is a peek inside The Nightside, but be careful—there's a reason it comes wrapped in a warded bag!
Charles and I were interviewed by Al/AncientAlbatross, Anthony/Spiggs18, and Dean/AlphaDean, of Cypher Unlimited this week. It turns out that if you point a camera at me, I spill my guts. So if you've ever wondered how Charles and I met, or how I feel about Kansas, TPKs, or well, almost anything, it's all on video, yikes! We also talked about more relevant stuff, like our current Kickstarter to make Ptolus: Monte Cook's City by the Spire for 5e and Cypher, why New Gamemaster Month is so important to us, and how we operate as a small company.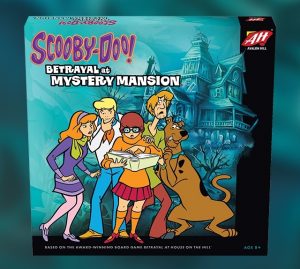 Charles and I are gamers. We play RPGs, video games, and board games. Last weekend, Charles, Rowan, and I had the pleasure of playing Betrayal at House on the Hill with friends (hello Kohls!). If you haven't played it, it is a great game, and different every time you play. In this particular instance, we defeated the traitor and survived . . . huzzah! On Wednesday of this week, I was thrilled to discover that Wizards of the Coast is releasing Betrayal at Mystery Mansion in April of this year. Mystery Mansion?!? Yes, you guessed it—this is Betrayal at House on the Hill with the Scooby gang! Oh, my heart. I love Scooby Doo and the Mystery gang, so I can't wait to play this new edition.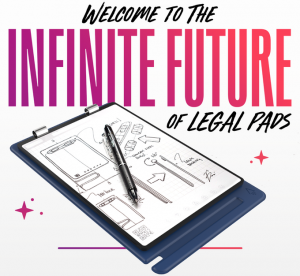 If you're like me, you attend a fair number of meetings in which you need to take notes. Back in 2017, I backed the Everlast Notebook on Kickstarter for a reuseable notebook that I still use almost every day. Rocketbook, the company behind the Everlast Notebook, has a new Kickstarter to make the Orbit, an endlessly reusable, customizable, cloud-connected pen and paper notepad, and—you guessed it—I'm a backer.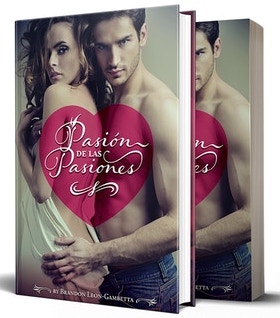 From Darcy: I have been waiting for this RPG to be made for YEARS! Pasion de las Pasiones is a game in which you play the characters of a telenovela AND the members of a family watching the telenovela. It is AMAZING!