Iadace and welcome to this week's edition of The Cypher Chronicles. We've got props for your gaming table, women in sensible armor, winners of the recursion contest, Numenera movie news, and more!
Product News
The Estate Dossiers is here! Full of cool props from The Estate to use at your table, it features handouts, letterhead, an estate ID tag, and even a map of The Estate Campus. For just $1.99. If you like props like these at your gaming table, let us know so we can give you more of them (we always want to give you things that you love, so your feedback is always useful). Also, be sure to check out Bruce's blog post on using props at your gaming table!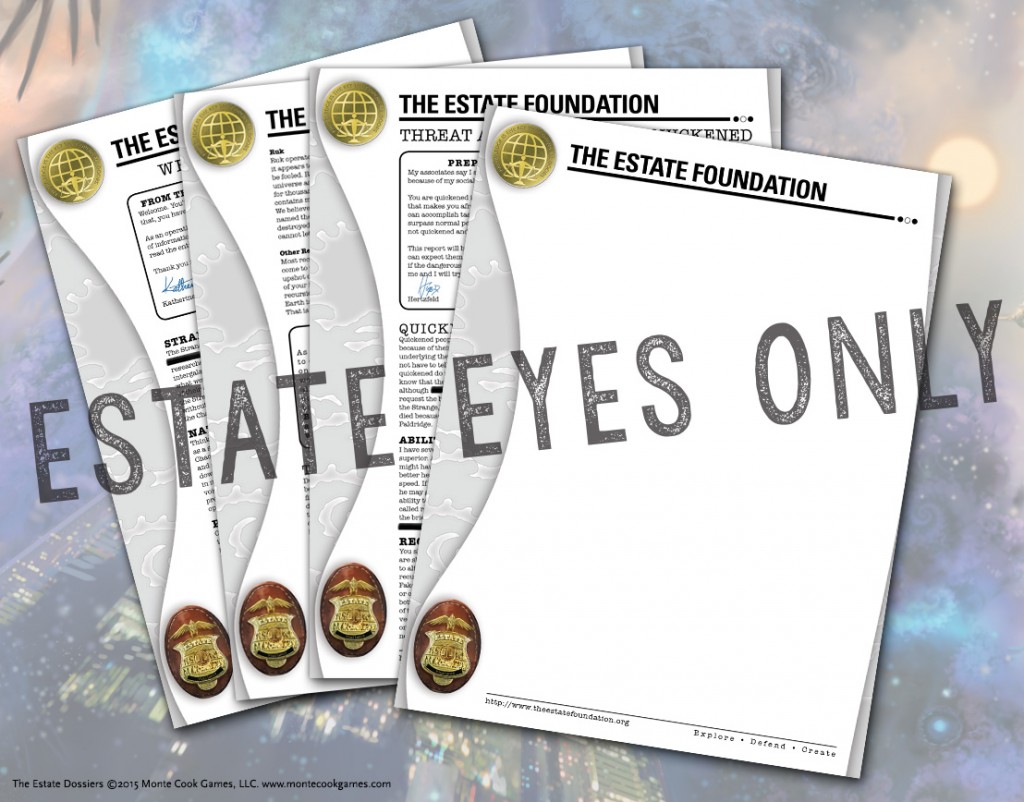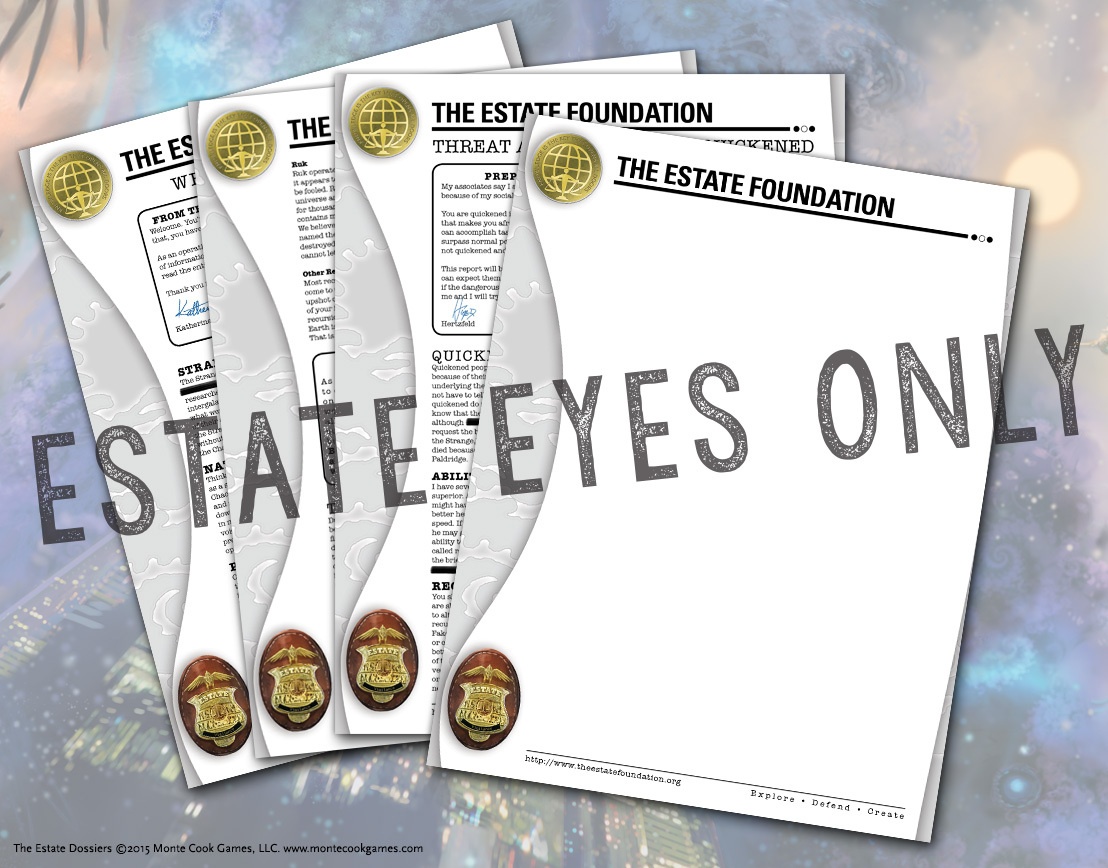 Don't forget that you can snag a free preview of In Translation: The Strange Character Options from our website. And you can even pre-order now, to ensure you get a copy as soon as it's ready. This 96-page book is CHOCK FULL of beautiful art and new and interesting character options for The Strange. Don't play The Strange yet? No worries. Once In Translation hits the streets, we'll have some helpful tips for how to use this book in your Numenera games as well.
If you haven't already checked out our how-to-play videos on YouTube, they're a great way to introduce new players (or yourself!) to the rules and style of both Numenera and The Strange. The Monte Cook Games YouTube channel also has lots of other interesting videos from both us and players, including lots of live play!
Other Exciting Things
 The Kickstarter for Numenera: Strand is nearly funded! It's less than $5,000 away from the goal, with just 5 days to go. If you are excited about seeing a fantastic movie created out a roleplaying game, then please help spread the word and help this film get even more awesome!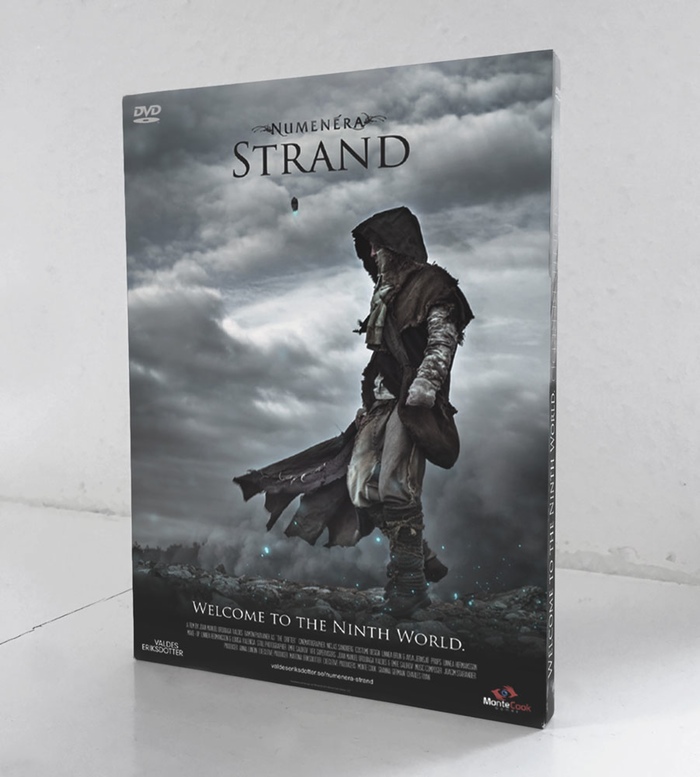 Numenera was named #4 in the list of Top 5 Roleplaying Games during the Fall/Holiday of 2014 from ICv2. This is great news, as it means the potential for even more Numenera products in your local retail store. You can help spread the word by asking about Numenera and The Strange at your local store (or by telling them how much you love it if they already carry it!).
The recent labor dispute at West Coast ports is something we've been watching very carefully recently. For those of you you haven't heard about it, an ongoing labor dispute has caused congestion and long delays in international trade shipping, with many ships full of cargo sitting unloaded for long periods of time. It's affected many industries, including gaming. The good news is that it appears to have been resolved as of this week. The bad news is that the shipping backlog is expected to take many months to clear. This affects us, because while we typically print our books with a fantastic printer in Canada, for the Deluxe Boxed Set we had some very unique parameters (such as an amazing box and a cloth map) and we've been working with an excellent printer in China. Of course, this means that the boxed set is likely to be affected by the shipping backlog. The delay will likely be modest, but we'll keep you up to date as we hear more news.
Get Inspired!
Behind the Scenes
Just some awesome women in sensible armor from our upcoming products!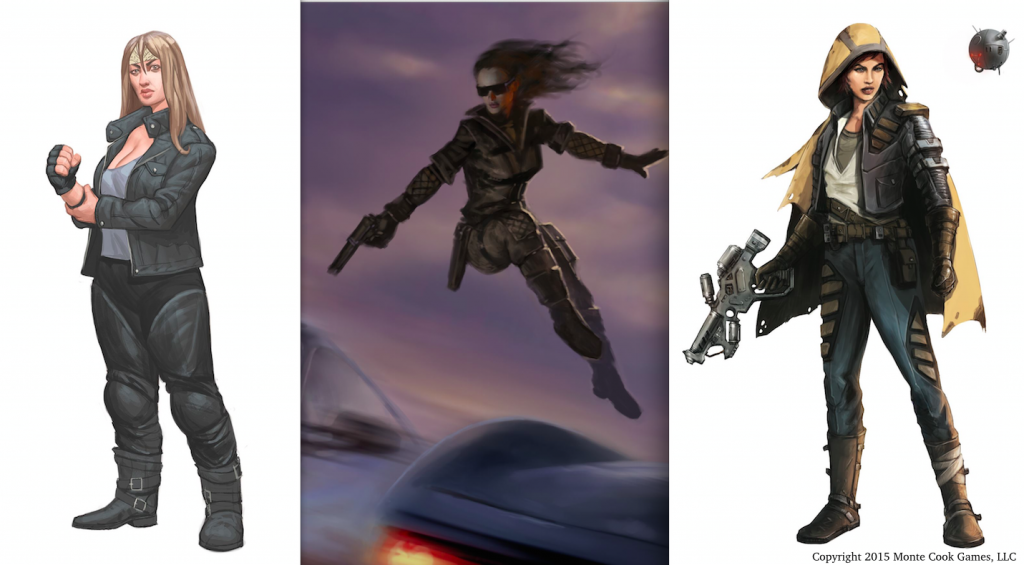 ~
Do you like us? Do you really like us? You can play an important role in helping is thrive and create more great games: Leave a review at DriveThru, Amazon, or with your local game store owner! Share these chronicles with other gamers you know. Invite those you love to sit around a table with you and delve deep into their imagination to create shared memories that will last a lifetime.
P.S. You rock.
Hey, look! Now you can subscribe to get these blog posts right in your inbox. Right down there, at the bottom of this post! Just enter your email and you'll never miss a post (we won't use your email for anything else, we promise). We've also added an easy way to share these posts on social media. You should see the buttons right at the bottom of this page!
Keep up with MCG! Follow Monte Cook Games, the Weird of Numenera, and The Strange RPG on Twitter; like Monte Cook Games, The Strange, or Numenera on Facebook, and subscribe to our MCG channel on YouTube. We also have a Pinterest account, which isn't news, per se, but it has lots of pretty pictures.
Also, don't forget: If you need us for anything or have questions, we're right here.