Iadace and welcome to Cypher Chronicles!
Get Cypher Chronicles, and other MCG news, delivered right to your inbox! Enter your email address and click the Subscribe button in the right-hand column, and you'll never miss a post. You can also suggest topics for Cypher Chronicles by emailing us at cychron@montecookgames.com.


What are we working on?
Monte and Shanna are working on Invisible Sun Book M wonderfulness (or wonderful horribleness–bwhahahah!). Bruce is hard at work onThe Trilling Shard. Sean is at Emerald City Comic Con (go visit him!). Darcy is neck-deep in the Twitch-sphere, and creating a presence for us there. Bear and Zoa are working their layout magic on Discovery. Charles and I are preparing for the GAMA Trade Show.
Emerald City Comic Con
Come see us at Emerald City Comic Con March 1st – 4th! We're demoing games all weekend at our table on the second floor (in the central atrium, near rooms 208 and 210).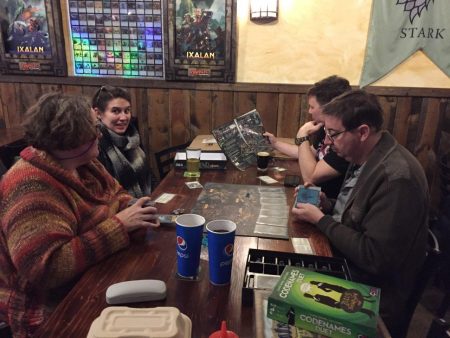 GAMA Trade Show
Charles, Darcy, and I are attending the GAMA Trade Show in Reno, Nevada, from March 12th–16th. If your FLGS will be attending, please ask them to stop by booth 207 and say hi. We'd love to talk with them about Cypher Play, the Asset Team, our upcoming releases—Invisible Sun, Numenera Discovery and Destiny—and anything else they want to chat about.
Twitch-splosion!
We're loving Twitch, and hope you're digging it, too. Catch our upcoming shows:
The Raven Wants What You Have: Our weekly Invisible Sun narrative with Monte as the GM, and Shanna, Bruce, Sean, and Darcy as the players. This show airs on Fridays at 7 PM PT.
Echoes Linger: A live-streamed actual play Numenera game with Darcy as the GM, and Monte, Shanna, Bruce, and Sean as the players. The premiere was on February 27th, the next show will be on March 20th, and then play continues every other Tuesday (April 3rd, April 17th, and so on), always at 5 p.m. PT.
And join us in supporting One Shot's Invisible Sun game, run by our own Darcy Ross! Tune in each Wednesday at 5:30 p.m. PT for A Woman With Hollow Eyes, a streaming actual play series featuring Invisible Sun.
Learn to Play Numenera
If you're in the area of Rochester, New York, on March 4th, stop by Just Games Rochester and learn to play Numenera with Asset Team Member John Kramer. (Click the link to sign up.)

Wes Otis, master of music for RPGs, is offering The Midgard Audio Collection on Kickstarter right now. 82 fantasy tracks to supplement Kobold Presses' dark fantasy roleplaying setting of deep magic, inspired by the myths and folklore of Eastern and Central Europe.
Don your most elegant frock, grab a cuppa, and back Good Society: A Jane Austen Roleplaying Game from Storybrewers. This collaborative roleplaying game promises balls, estates, sly glances, social ambition, family obligations, and heart-stopping longing.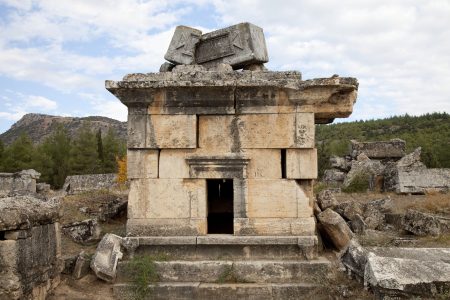 It's real-world Ninth World weirdness: a cave where animals die from entering, but humans don't. And scientists just now figured why Animals Dropped Dead Inside Roman 'Gate to Hell.'
As I was scouring the web for for inspiration for Cypher Chronicles, I came across this gem of a passage on NPR Morning Edition:
Good morning. I'm Rachel Martin. Figure skater Adam Rippon has been enjoying his time in the spotlight. He's been getting a lot of attention on social media. Some tweets, though, meant for the Olympian have accidentally been directed at a game developer who is also named Adam Rippon. The latter says he hasn't been confused for the ice skater in real life yet because, quote, "Adam Rippon's body is like that of some sort of atomic-powered sex cheetah, and mine is like a potato-powered sex sloth–clearly different people."
And now, I can't stop thinking about playing one of these awesome characters: an Atomic-powered Sex Cheetah Who Blazes With Radiance, or a Potato-powered Sex Sloth Who Awakens Dreams.

Playing @MonteCookGames #Numenera at @MeltdownComics, looting Gazer swarms, exploring ruins. pic.twitter.com/9h1Lh92otL
— Supercalifragilisticexpialidocious, Wet Cat (@JoshuaNeverJosh) February 25, 2018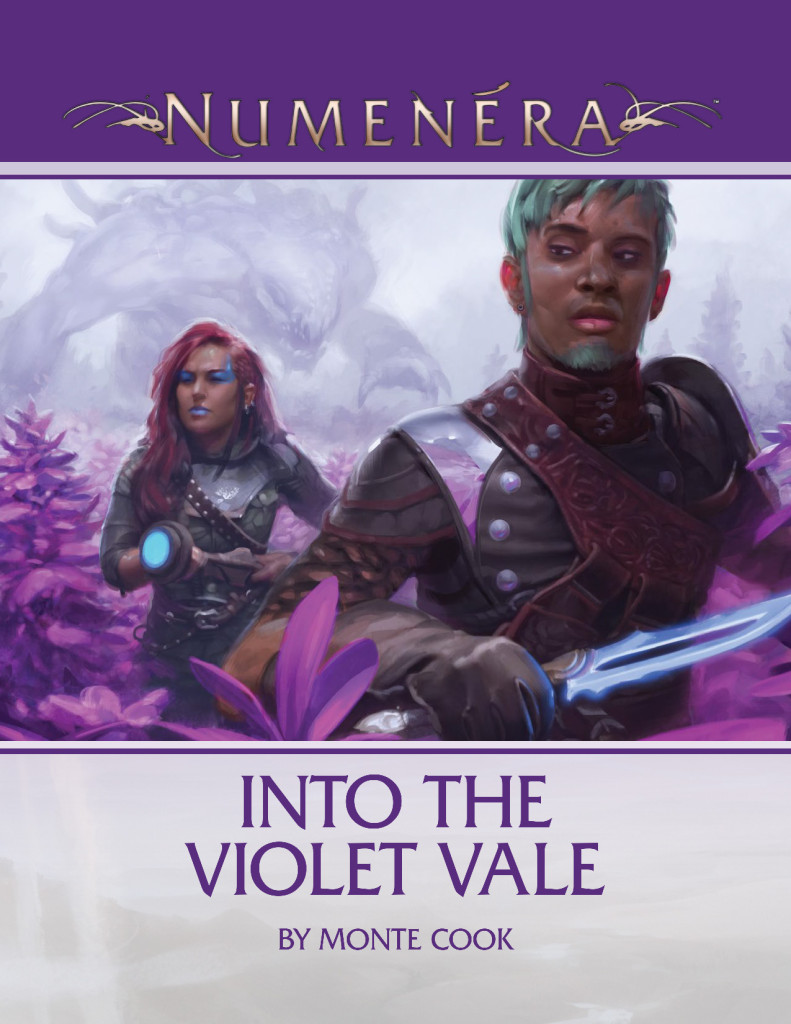 Deep in the savage wilderness of the Ninth World lies a lonely valley, unexplored and pristine. But something stirs in this strange locale, and it could be a threat to the entire region. Do you have the courage to discover what it is? Do you have the insight to understand its true nature? Do you have the mettle to overcome it?
This 13-page adventure was run in official GenCon 2014 Numenera events, and is ideal to use as an introduction to the game, a stand-alone scenario, or as part of an ongoing campaign. Also included are six pre-generated characters, so you have everything you need to play!