Darcy explores Geek & Sundry's studios in Los Angeles, while you get a chance to explore the surreal and surprising creatures of the Actuality. Plus the hand of Visla!
You can get Cypher Chronicles, and other MCG news, delivered right to your inbox! Enter your email address and click the Subscribe button in the right-hand column, and you'll never miss a post. You can also suggest topics for Cypher Chronicles by emailing us at [email protected].

Postcards from Los Angeles
Darcy is in Los Angeles right now, where, among other things, she has visited the set of Geek & Sundry's Callisto 6. She sent us this:
I got to visit the Geek & Sundry studios! Incredible work takes place here, with immensely talented and kind staff.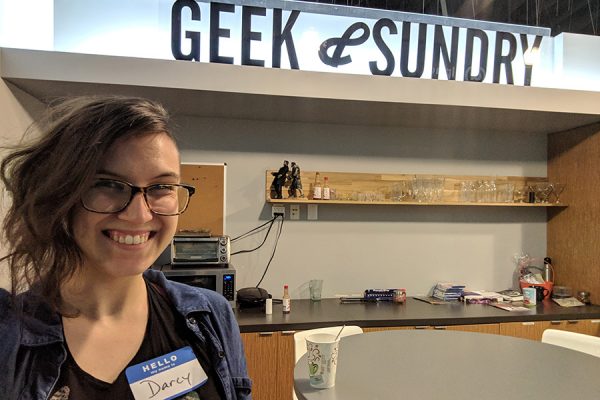 One of the highlights was seeing the set for many of their shows, quiet and without the setpieces that turn it into the LA by Night or Callisto 6 shows. It was like sneaking up on some sleeping giant.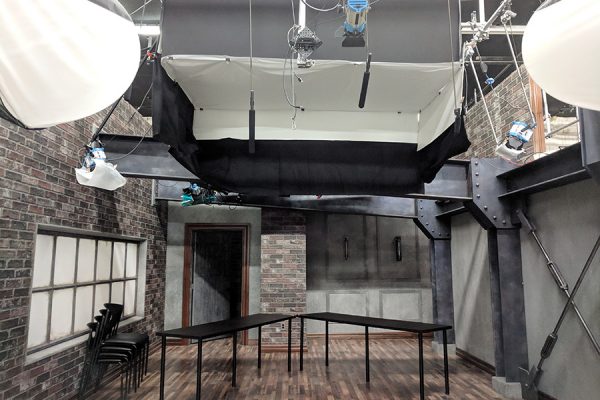 Producer Cliff Breakfield and GM Eric Campbell showed me around the set, and I was particularly fascinated to see how they used a simple projector setup to create the beautiful visual effects behind the cast during Callisto 6—from gentle light playing through waves when they're underwater, to a cityscape and much more.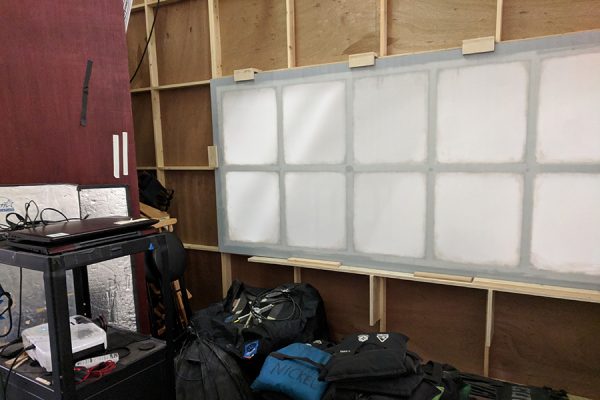 Today (Friday), I'll be lurking on set as the Callisto 6 team brings supers and cyberpunk and Cypher System together for their live show. I can't wait, and I hope you'll join me live on Twitch or on Project Alpha at 4 PM Pacific.
Go #SuperPunks and go Geek & Sundry!
Invisible Sun in PDF
You've been asking for it. We've done it. Invisible Sun is now available in PDF!
You can get it from the MCG Shop, or from DriveThruRPG (where it's currently #1 on their bestseller list!). This is far and away the most economical way to enter the Actuality—and the deal gets even better: the PDF includes a coupon with a fantastic discount on the physical Black Cube. Or preorder the Black Cube from the MCG Shop, and get the PDF for free!
The Hand of Visla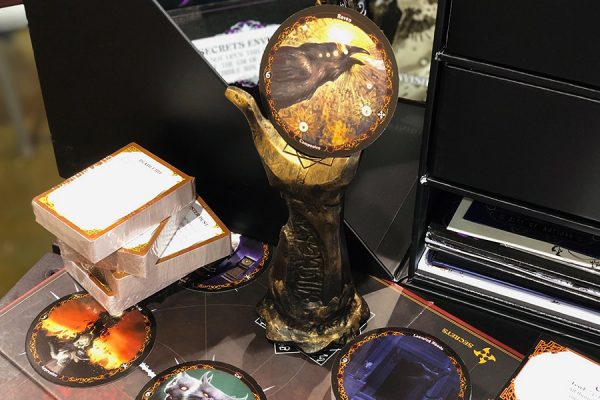 The beautifully sculpted, gold-bronze finished, hefty 9″ resin-cast Testament of Suns is one of the most striking components of Invisible Sun. Now you can get it on its own—it makes a striking and unusual decor item, a tactile prop representing the Testament of Suns your vislae character carries, or a handy extra for your game!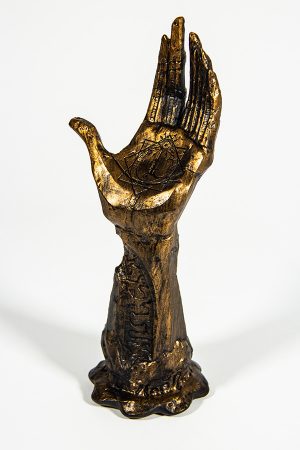 Teratology
When asked how many beings live in the Actuality, the famed trailblazer Taramoc Eslin answered with characteristic aplomb: "All of them." No book could possibly catalog every creature everywhere, but her masterwork is the most comprehensive volume to date; the greatest resource on the creatures of the Actuality ever attempted by any vislae. Not just another bestiary, but the bestiary. TheTeratology.
You can now download a free preview of this incredible hardcover creature book for Invisible Sun, coming in April. And if you can't wait that long, you can also preorder it to get your copy a week or two ahead of street date.
Explore the creatures found along the Path of Suns (and even some from the Dark). Check out Teratology!