Iadace, and welcome to this week's edition of The Cypher Chronicles! It's not only the last chronicle before the holidays–it's the last chronicle of 2014! The team at Monte Cook Games works uberhard all year long, often foregoing weekends and other holidays to make sure products are awesome and on-time. So the time between Christmas and the New Year is one break that we really dive into. Expect it to be a little quiet around here until the new year begins, but until then, we've got a ton of great stuff for you to check out.
The last day of the year is commonly called Safe Haven, a day in which all debts are cancelled, all trespasses forgiven, and all records wiped clean. The 'holiday' comes with a price, of course: a person seeking haven must place a piece of the past (some type of the numenera) on the doorstep of the one they wish to grant them passage into the new year. This practice has waned over the years, partly because so many people started their new year off with the sin of thievery, ensuring that they would need to ask for safe haven yet again. In most places, it is now more a day of reveling, secret kindnesses, and gifts. ~from "The Ninth World Guidebook"
Happy holidays, happy Safe Haven, and may your new year be full of joy, love, laughter, and great games.
PRODUCT NEWS
Woohoo! We've been nominated for TWO 2014 Escapist Awards: Best RPG of 2014 (The Strange corebook) and Best RPG Supplement of 2014 (The Ninth World Bestiary. Check out their other great game, movie, and comic nominations. And, thank you to The Escapist and all of our fans!
The Ninth World Guidebook is now available for pre-order (and there's a free preview up if you want to see a sample of what it contains!). Pro-tip: If you pick up a copy of the Maps of the Ninth World for just $1.99, there's a coupon in the back for $5 off the Guidebook pre-order.
Here's a shot of the signed bookplates for the copies of The Strange corebook that we donated to libraries in the names of those players who completed their NaNoWriMo novels this year!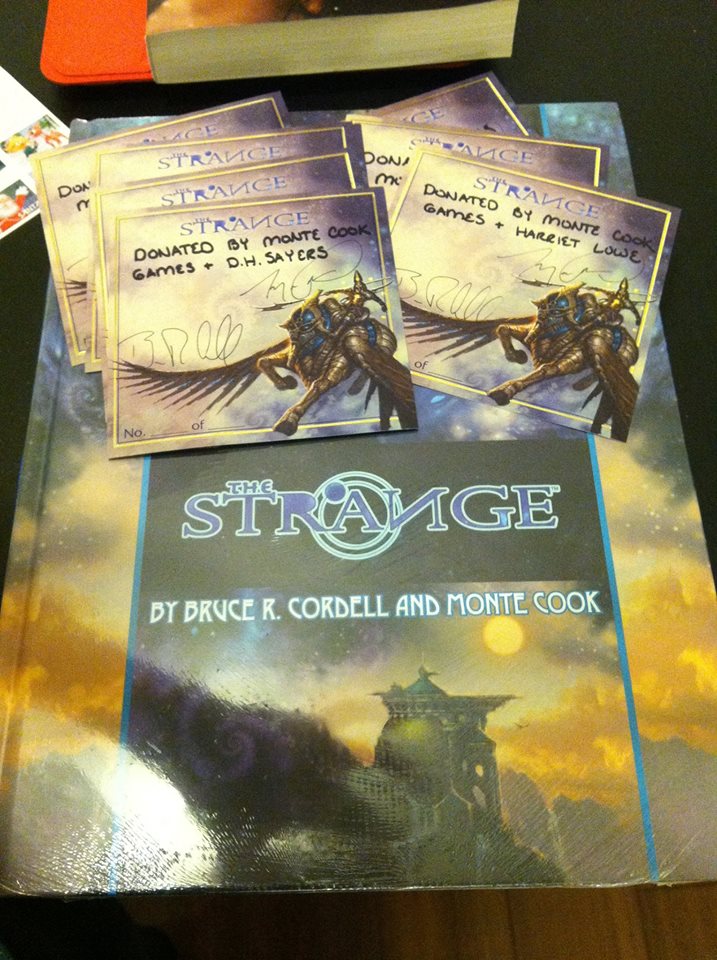 OTHER EXCITING THINGS
There's a new fan site called Numenera Journals. It has some information about the game, and features what the creator is calling "journels — journals of the journey."
We made Christmas cookies. But we can only make so many regular stockings before things start getting a little surreal. Thankfully, you guys knew just what to do! Thanks to Christian Johnson, we now have cookie creatures. And check out the #holidayfoci hashtag started by James Walls on Twitter, FB, or G+ for a good giggle.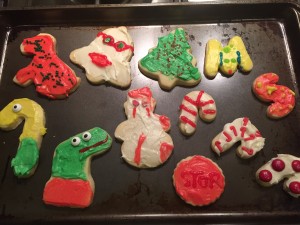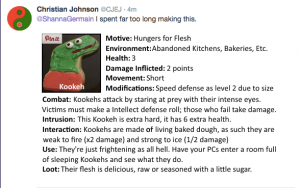 INSPIRATION
Things we found cool and inspirational for your Numenera or The Strange games this week!
BEHIND THE SCENES
Currently, we're working on In Translation: The Strange Character Options, a 96-page book full of new foci, descriptors, and more!
Here's one of pieces from lead artists Matt Stawicki for the book. I have to admit that I love this art, not just because I think it's a beautiful piece, but because it showcases something that I am so proud of: the diversity that we give our characters in terms of gender, race, physical appearance, attire, personality, and attitude.
~
Do you like us? Do you really like us? You can play an important role in helping is thrive and create more great games: Leave a review at Drive Thru, Amazon, or with your local game store owner! Share these chronicles with other gamers you know. Invite those you love to sit around a table with you and delve deep into their imagination to create shared memories that will last a lifetime.
P.S. You rock.
Hey, look! Now you can subscribe to get these blog posts right in your inbox. Right down there, at the bottom of this post! Just enter your email and you'll never miss a post (we won't use your email for anything else, we promise). We've also added an easy way to share these posts on social media. You should see the buttons right at the bottom of this page!
Also, don't forget: If you need us for anything or have questions, we're right here.