Iadace and welcome to this week's edition of the Cypher Chronicles!
Product News
The No Thank You, Evil! Kickstarter is doing well! We've hit three stretch goals (an adventure book, reusable character sheets, and Hero Stuff add-ons), and are on our way to a fourth (nifty character standups) thanks to your amazing support. Thank you! (Please help us further improve the rewards by spreading awareness of the Kickstarter.)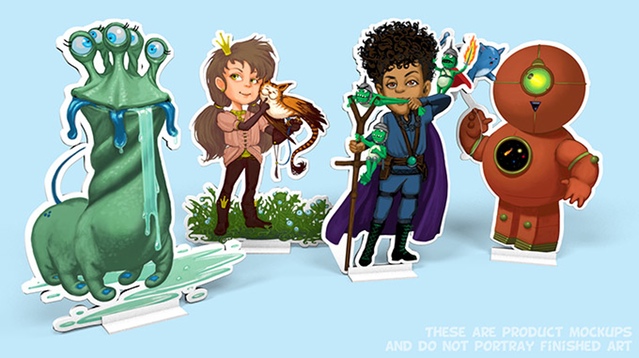 Other Exciting Things
Work on Strange Revelations is underway. What is Strange Revelations you ask? It is another set of 10 Instant Adventures(TM), just like the wildly popular Weird Discoveries, but written specifically for The Strange!
We're gearing up for Gen Con. Have you signed up for the MCG seminar? Lots of cool news, and a few surprised. (Popcorn not included!)
On June 20th from 10:30 AM to 1 PM, Bruce will be a guest at the Evergreen Tabletop Expo sponsored by Uncle's Games at the Greater Tacoma Convention & Trade Center in Tacoma, Washington (follow the link for info and tickets). MCG will also have an Asset Team Member, Marleon, onsite on Saturday demoing games and spreading MCG joy! We hope to see you there!
MCG still needs a few volunteer GMs to run events of The Strange and Numenera at Gen Con. Please contact David Wilson Brown ([email protected]) for more information.
Get Inspired
Behind the Scenes
This wonderful piece of art from artist Guido Kuip is for our upcoming release Worlds Numberless and Strange, a sourcebook evoking pretty much what the title says. Even if you aren't running a campaign of The Strange, WNAS is a great companion book to the Cypher System Rulebook, introducing 70 potential campaign settings!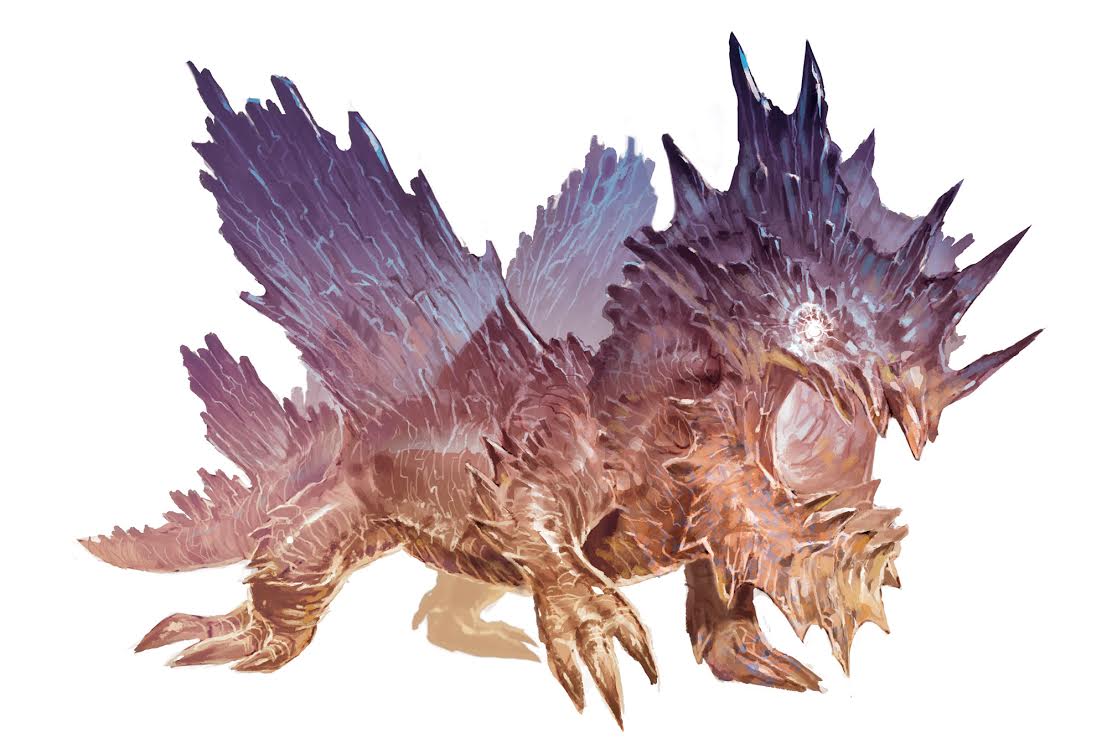 Do you like us? Do you really like us? You can play an important role in helping is thrive and create more great games: Leave a review at DriveThru, Amazon, or with your local game store owner! Share these chronicles with other gamers you know. Invite those you love to sit around a table with you and delve deep into their imagination to create shared memories that will last a lifetime.
P.S. You rock.
Hey, look! Now you can subscribe to get these blog posts right in your inbox. Right down there, at the bottom of this post! Just enter your email and you'll never miss a post (we won't use your email for anything else, we promise). We've also added an easy way to share these posts on social media. You should see the buttons right at the bottom of this page!
Keep up with MCG! Follow Monte Cook Games, the Weird of Numenera, and The Strange RPG on Twitter; like Monte Cook Games, The Strange, or Numenera on Facebook, and subscribe to our MCG channel on YouTube. We also have a Pinterest account, which isn't news, per se, but it has lots of pretty pictures.
Also, don't forget: If you need us for anything or have questions, we're right here.