Iadace and welcome to this week's edition of the Cypher Chronicles! We have news about the Cypher System Rulebook, No Thank You, Evil!, and (yay!) Monte's induction into the Adventure Gaming Hall of Fame!
Product News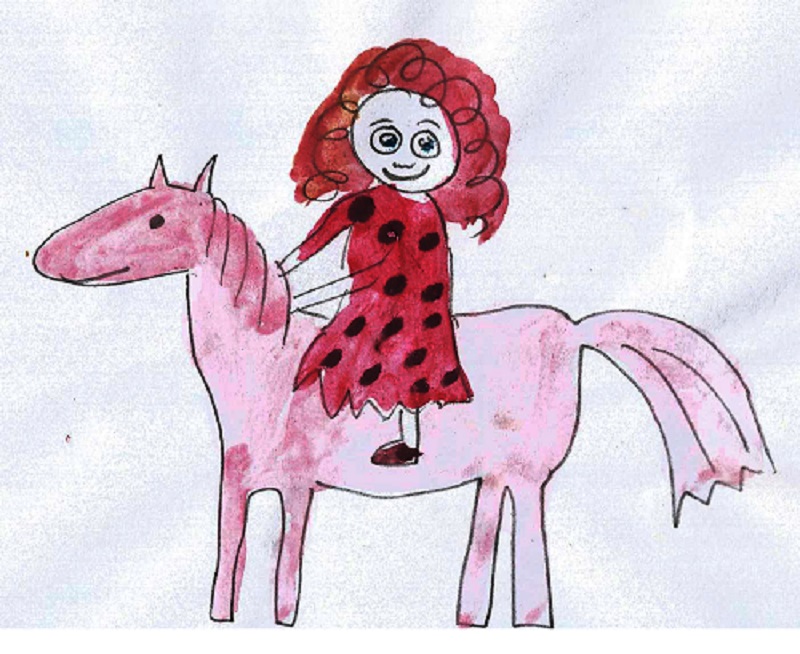 You might have also seen some of these great images of students at the Shanti Bhavan Children's Project playtesting No Thank You, Evil! in rural India as part of their graduation ceremony activities. We're so delighted to be able to participate in this great program!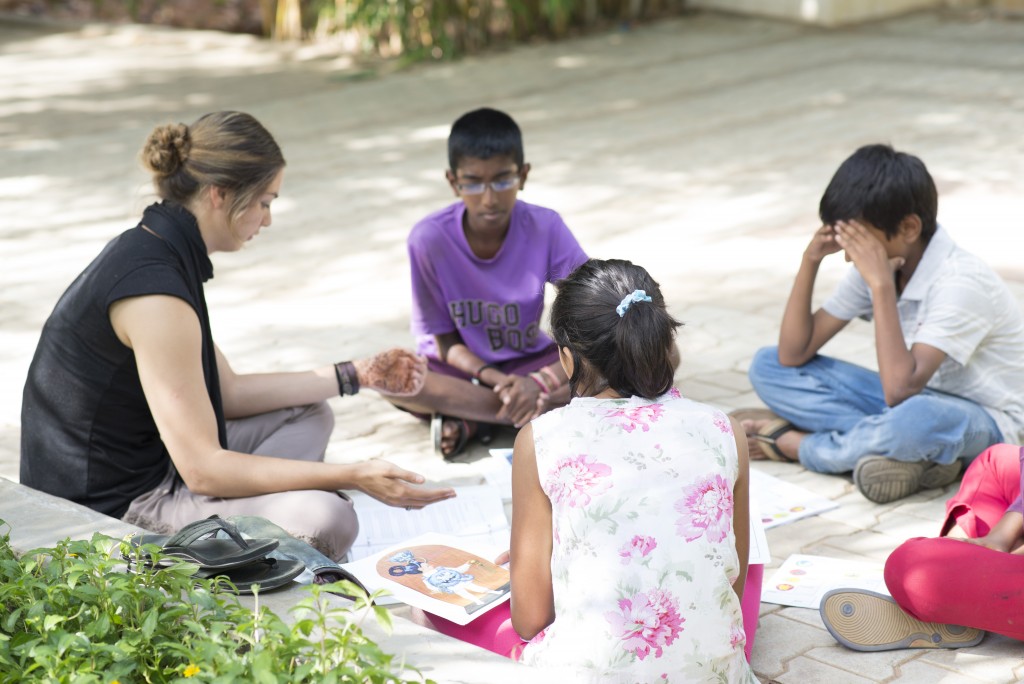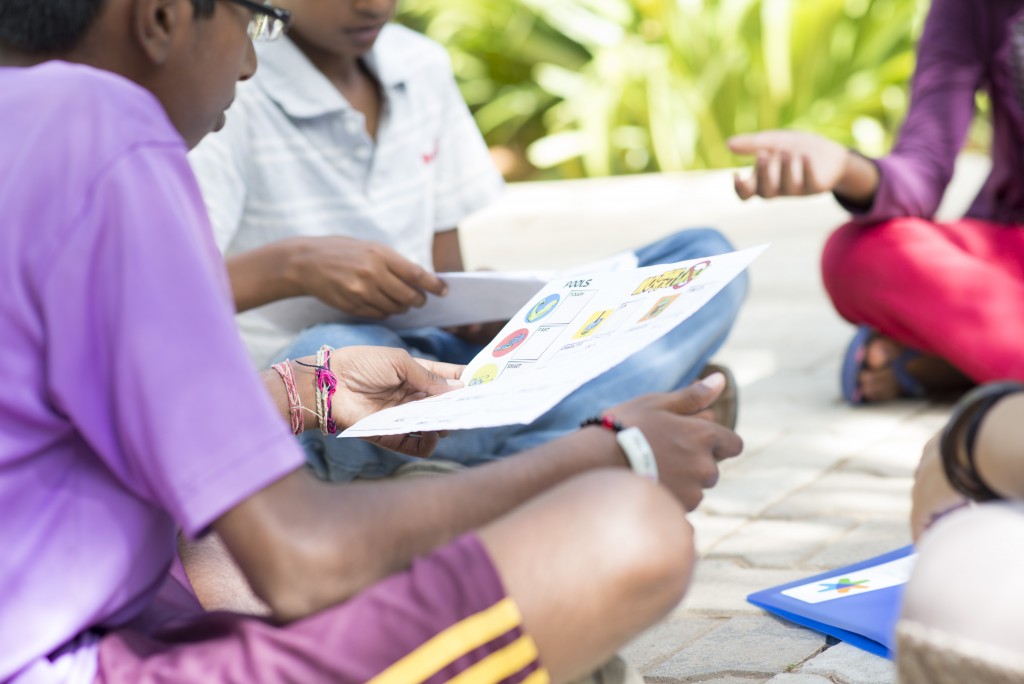 In case you haven't heard, we're doing a cool pre-order plan for the Cypher System Rulebook! We blew through our first goal for preorders, which means an autographed, self-adhesive bookplate is reality. For the first 500 pre-orders, your autographed bookplate will be free and automatically added to your order. For all other orders, you will have the opportunity to purchase the autographed, self-adhesive bookplate as an add-on. With your continue support and sharing of the preorder link on social media, we can add other cool goals, like Cypher System dice, XP cards, and even an exclusive leather-bound deluxe edition. We'll post the current pre-order tally to our Facebook page every day or so, and we'll announce new stretch goals as we go as well. Help spread the word, and keep an eye on our Facebook page, and we can make some really cool things happen for the Cypher System Rulebook!
The Exclusive Numenera Boxed Sets are on a ship making their way to US shores and we can't wait to get our hands on these beauties! We'll be sure to keep you updated on their travel progress. For now, please keep your fingers crossed for smooth sailing and routine customs clearance. When the Exclusive Numenera Boxed Sets start shipping, you will be notified by email.
Other Exciting Things
We are deep into preparations for Gen Con and we can't wait to see you there! We're in booth 1737, which is in the middle of the hall and a much better location than last year. We're hosting two seminars this year. The MCG Seminar (SEM1572075) is Thursday at 3:00, in Westin Capital III. Among other cool things we're going to unveil at this seminar, this is where you can catch the first-ever showing of the Numenera short film. Our second seminar is Instant Adventure with Monte Cook (SEM1572897) on Saturday at 1:00 in Westin Capital III and it's sure to be engaging. Our many scheduled games of Numenera and The Strange are sold out, but there are often no-shows—so, grab some generic tickets and stop by the Marriott Indiana Ballroom F, where there's a game starting on the hour pretty much throughout the entire show. Speaking of events, we could still use a couple more GMs to help fill out our schedule (there are perks involved!), so if you love running Numenera or The Strange, drop a line to David at 

[email protected]

.
On June 20th from 10:30 AM to 1 PM, Bruce will be a guest at the Evergreen Tabletop Expo sponsored by Uncle's Games at the Greater Tacoma Convention & Trade Center in Tacoma, Washington (follow the link for info and tickets). MCG will also have an Asset Team Member, Marleon, onsite on Saturday demoing games and spreading MCG joy! We hope to see you there!
Get Inspired
Behind the Scenes
We continue to get some fantastic pieces of new concept art in for No Thank You, Evil! every day! Here's a fun sketch-in-progress from artist Michael Phillippi.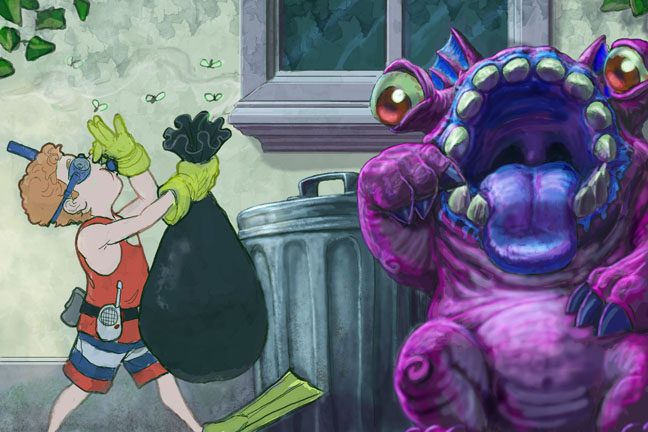 ~
Do you like us? Do you really like us? You can play an important role in helping is thrive and create more great games: Leave a review at DriveThru, Amazon, or with your local game store owner! Share these chronicles with other gamers you know. Invite those you love to sit around a table with you and delve deep into their imagination to create shared memories that will last a lifetime.
P.S. You rock.
Hey, look! Now you can subscribe to get these blog posts right in your inbox. Right down there, at the bottom of this post! Just enter your email and you'll never miss a post (we won't use your email for anything else, we promise). We've also added an easy way to share these posts on social media. You should see the buttons right at the bottom of this page!
Keep up with MCG! Follow Monte Cook Games, the Weird of Numenera, and The Strange RPG on Twitter; like Monte Cook Games, The Strange, or Numenera on Facebook, and subscribe to our MCG channel on YouTube. We also have a Pinterest account, which isn't news, per se, but it has lots of pretty pictures.
Also, don't forget: If you need us for anything or have questions, we're right here.