If you've had a chance to take a look at the Exclusive Numenera Boxed Set Kickstarter campaign that we have going on right now, you may have noticed the big buttons in it for people who want to get or give the boxed set as a gift. It's the holiday season, and it seemed appropriate to include that as a part of the campaign.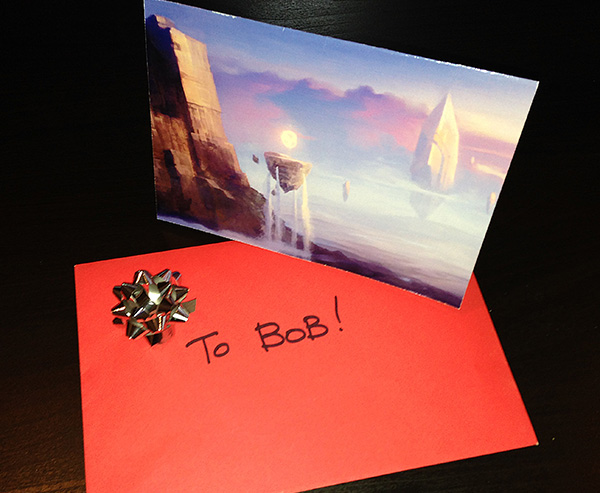 But there's more to it than that. Games make great gifts. It will come as no surprise that they're my favorite gift to give or get myself. Giving someone a game as a gift is about as close as you can come to handing someone an actual box of fun. It's something to enjoy now and well into the future, for both the person receiving the gift, and a whole group of their friends.
However, I know how things are. The boxed set—particularly the awesome RELIQUARY box—is kind of expensive for a gift. Even though, after all the stretch goals, it's an amazing value, 120 bucks is a lot to spend on a friend. Consider this, however…
Some of the most meaningful gifts I've received have come when group that I GM for has pooled their resources to show their appreciation for a year of fun gaming. Running games can be a challenge sometimes and, frankly, it's often the GM who invests in the games, hosts the game, and cleans up after the game. GMs really can't be appreciated enough.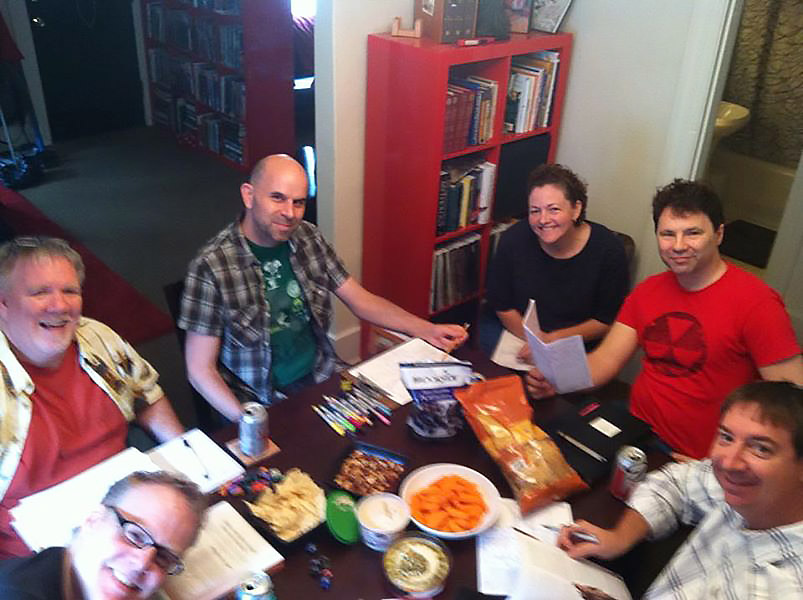 I'm biased, of course, but a huge box stuffed with great content, much of it unavailable elsewhere, would bowl me over as a GM. Sure, the recipient doesn't get it until April, but we've made it possible for you to print them out a nice card to tell them it's coming.
Regardless, I hope everyone has a great holiday season. And I hope you enjoy some of it gaming.