Iadace, and welcome to this week's edition of The Cypher Chronicles! We've got a How to Play Numenera video, a trip to The Wyvern's Tale, and a never-before-seen hot-off-the-word-processor mount from the Ninth World Guidebook!
PRODUCT NEWS
There's a HUGE sale going on at DriveThruRPG this week, starting today. We really love DriveThru–they're fantastic people, they treat us and their customers well, and they make beautiful POD decks (see below). And now, they're offering a sale on Monte Cook! No, wait, on Monte Cook's products. You can pick up copies of Arcana Evolved, Monte Cook's World of Darkness, and The Strange* for 50% off! For one week only–ends October 10th. (*Monte Cook sold separately). http://rpg.drivethrustuff.com/featured.php
Did you miss the Numenera Cypher Deck 2 last week? If so, pick up your copy over at Drive Thru today! A ton of great new cyphers that can be integrated with the original Numenera Deck and tucked right into your Cypher Chest.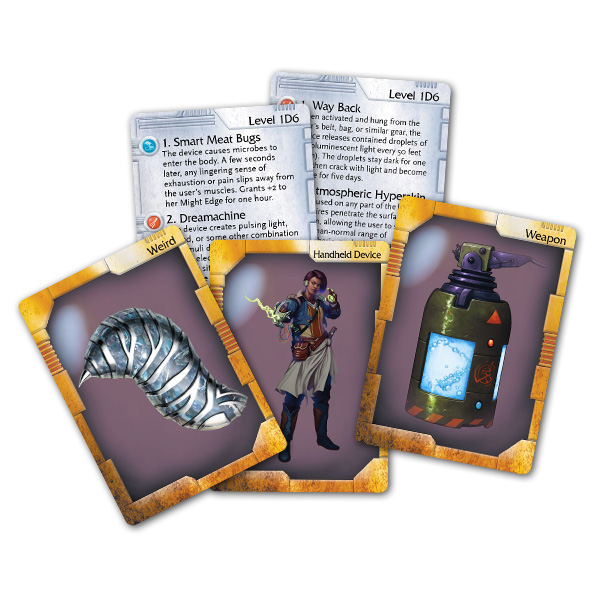 The Strange Bestiary went off to press last week, so now we're getting started on The Strange Creature Deck. One hundred creature cards that can be used in a variety of recursions, and even in Numenera!
Look for The Eschatology Code to be available later this month as well. In this short adventure for The Strange, your characters start out on a plane… and then it goes downhill from there.

OTHER EXCITING THINGS
The How to Play Numenera video is live, and getting tons of great responses. I swear, only the Numenera community could be given something on YouTube and not have a single negative comment in the bunch. You are all amazing. Thank you.
On November 15th, Monte will be at The Wyvern's Tale, a fantastic gaming store in Asheville, NC, to talk about The Strange and run a game. The Wyvern's Tale backed both Numenera and The Strange at the retailer level, and when Monte and Shanna went there last year, the store went all out and had an amazing event.
BEHIND THE SCENES
We are still hard at work on the Ninth World Guidebook for Numenera. Here's a small snippet of the Quaaen, one of the flying mounts commonly used by a group of islanders called the Bonebreakers (and not for the reasons that you think). Creature art by Roberto Pitturro.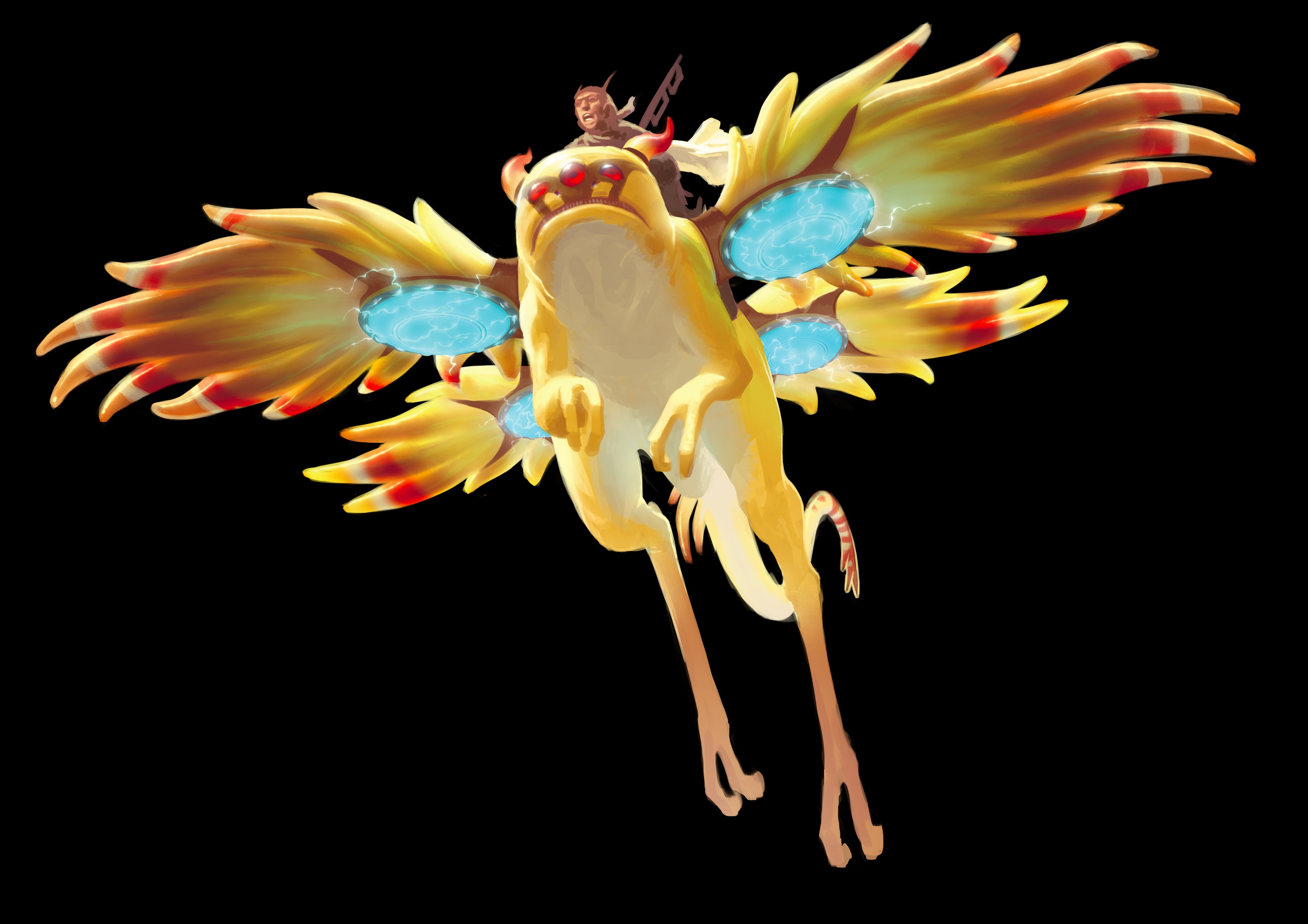 Quaaen
Short-lived flying reptiles that come in a variety of striations, spots, dapples, and stripes, quaaenit have been bred and bio-modded specifically to serve as mounts for the bonebreakers. Quaaenit can carry up to two humans at a time and can travel up to 100 miles without resting. They can also swim, but prefer not to, and walking over land is difficult for them, as they never seem sure whether to hop or stride. Two natural eyes give them with a wide vantage, while an implanted third middle eye provides long-range telescopic viewing. This third eye is typically connected directly into its rider's brain via an implant device, allowing him to adjust the zoom and scan the ground below or the sky in front.
Additional biomods include a natural harness-type structure beneath each of their four wings. Bonebreakers use the harnesses to equip their mounts with elaborate devices, including flight enhancers, electric weapons, lights, and more.
Named after the sound that they make—a long croak that carries for miles—quaaenit are difficult to ride and even more difficult to control and guide. Bonebreakers must develop a long relationship with their mount, typically starting when the creatures are small enough to hold in the palm of their hand. Quaaenit stay palm-sized for six months to a year, and then, when submerged into water, grow to their full size within two days' time. If they aren't submerged within a year of their "birth," they die before reaching maturity. Thus, most bonebreakers have multiple young quaaenits in their care at any given time.
~
Hey, look! Now you can subscribe to get these blog posts right in your inbox. Right down there, at the bottom of this post! Just enter your email and you'll never miss a post (we won't use your email for anything else, we promise).
Also, don't forget: If you need us for anything or have questions, we're right here.