Update 12 June: We have passed 550 pre-orders, so the autographed bookplate is a reality! If you pre-ordered the Cypher System Rulebook by midnight (US CDT) of June 11th, you'll get an autographed bookplate added to your order automatically. (We'll confirm this by email soon.) Folks who pre-order after that point can purchase the bookplate as an add-on, but only during the pre-order period–after that, the opportunity is gone!

If we get to 600 pre-orders, we'll offer an XP Deck specifically to go with the Cypher System Rulebook. We'll announce other stretch goals as we go, but we have a special goal at 800 pre-orders: a very limited deluxe leatherbound edition. (If you've already pre-ordered, or are a NUMENERA SUPERFAN backer of the Exclusive Numenera Boxed Set Edition, you'll be able to upgrade your CSR.)

We're already halfway to the XP Deck stretch goal, so keep spreading the word. The more pre-orders we get, the more cool stuff we can add!
Pre-orders for the Cypher System Rulebook launched a few weeks back, and the response has been eye-opening. We knew there'd be a lot of interest in this book, and we offered a special deal (pre-order the book in print and get the PDF for free—and get them both a couple of weeks ahead of the street date!) to sweeten the pot. We figured if it did well, we might have 200 or even 300 pre-orders by the time we close them down on June 26th.
As of this writing, we've had 411 pre-orders of the print book—and we still have almost three weeks to go! For the record, this is substantially more than any previous MCG title, including the Numenera and The Strange corebooks. Perhaps that shouldn't be surprising; after all, this book was not crowdfunded, so unlike some of our other titles, there aren't thousands of gamers out there who have already a copy headed their way.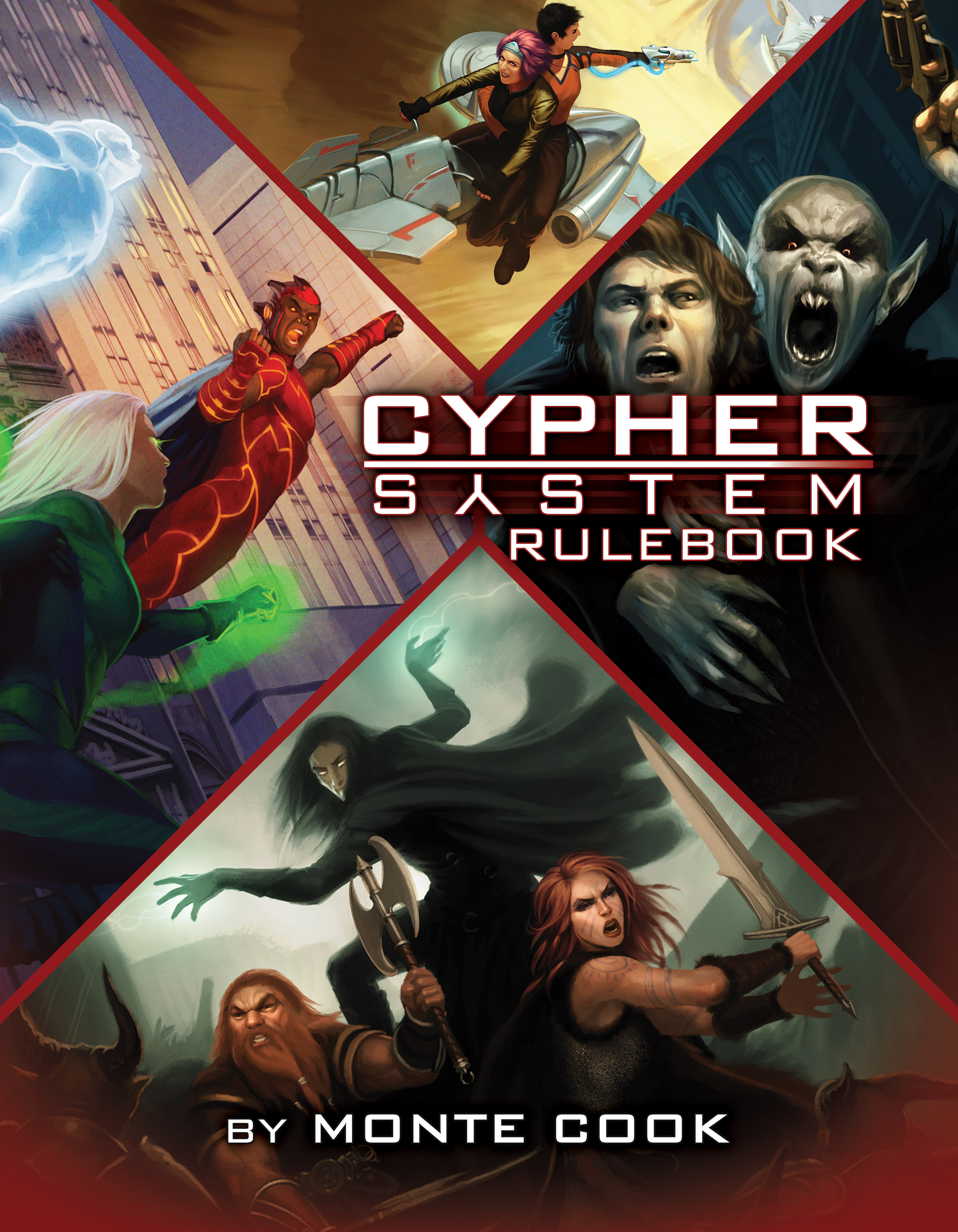 We love pre-orders. They give us an advance peek at how much gamers are looking forward to a new product. They cover some of the production cost. And most importantly, they help build buzz and excitement ahead of a product's release.
And if there's a book that deserves a little buzz, it's the Cypher System Rulebook. We think it could be a really big hit. So if we can get to 400+ pre-orders by this point, that got us thinking: Could we make it to 500? What about 750? Dare we even think about 1000?
As I mentioned, the Cypher System Rulebook wasn't Kickstarted, but maybe we could call upon some of the same techniques. If we want to stretch out to 500 pre-orders and beyond, why not offer some stretch goals? Hitting those numbers would give us a little extra budget, so maybe we can use that sweeten the pot a bit more.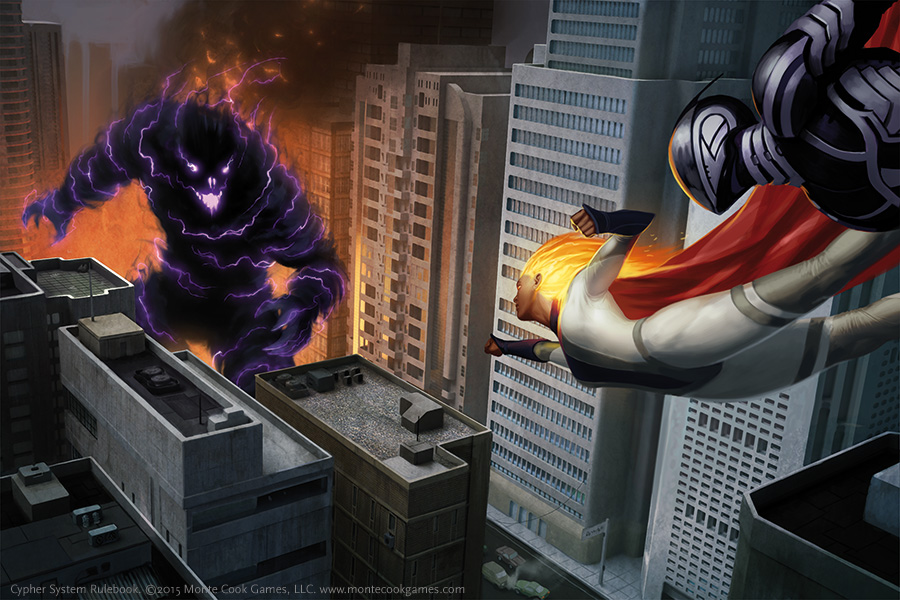 Let's do it! Here's what we have in mind:
If we make it to 500 pre-orders, we'll offer an autographed self-adhesive bookplate specially designed to go in the Cypher System Rulebook. Monte will personally sign every bookplate—you just stick it on your book's endsheet, and your copy is autographed! We'll offer the bookplate as a sort of add-on, but here's the coolest part: If you're one of those first 500 pre-orderers, your autographed bookplate will be free and automatically added to your order! (And here you can see our cunning plan: If you've already placed a pre-order, it's now in your interest to help us spread the word to make it to 500, so you'll get a free autographed bookplate!)
We'd like to go even further, and we have other ideas to help drive even more interest in pre-orders. Cypher System dice and XP cards seem like a natural fit. But we'd really like to work toward the possibility of a very limited leatherbound deluxe version. If we make it to that 500 mark pretty quickly, we'll start to work on this one. But we'll have to hit a pretty high number, so we're going to need your help to make it happen! (We'd make it so you could upgrade if you've already pre-ordered the standard version (or if you're getting it because you're a NUMENERA SUPERFAN backer of the Exclusive Numenera Boxed Set Edition Kickstarter).)
We'll post the current pre-order tally to our Facebook page every day or so, and we'll announce new stretch goals as we go as well.
Help spread the word, and keep an eye on our Facebook page, and we can make some really cool things happen for the Cypher System Rulebook!