Iadace, and welcome to this week's edition of The Cypher Chronicles! We've got The Strange Dice, Numenera translations, and a sneak peek of a new map for the Ninth World Guidebook!
PRODUCT NEWS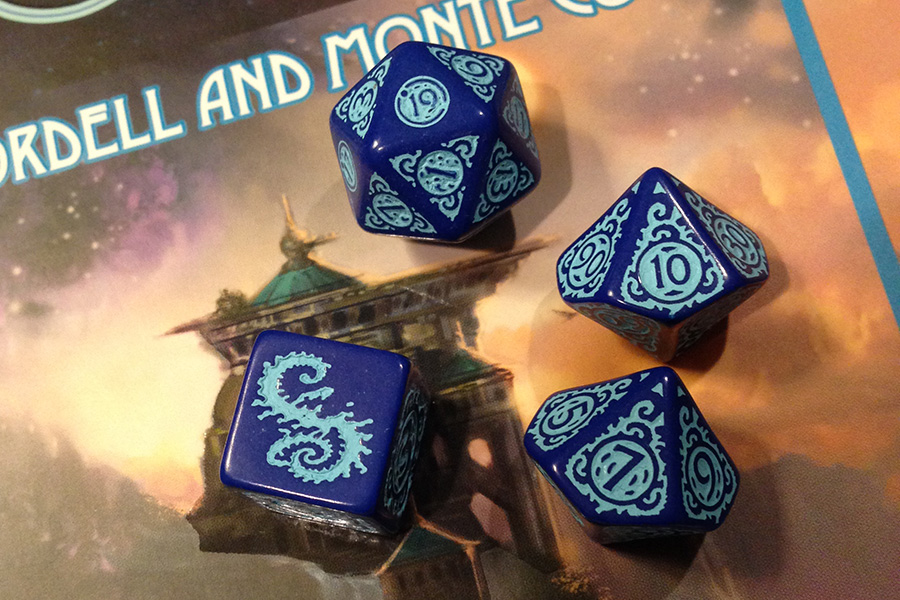 OTHER EXCITING THINGS
BEHIND THE SCENES
It's the Monte Cook Games official fall summit this week — that time of year when the entire MCG team gathers in a single place, eats all the food, plays all the games, shoots all the zombies… oh yeah, and does a whole ton of creative brainstorming, business planning, and more. Check back next week for a blog post all about the experience — including pictures of our team taking out some zombies with paintball guns. We hope.
In the meantime, here's some pretty for you: A first look at just a small part of what lies beneath The Southern Wall. Enjoy!

~
Hey, look! Now you can subscribe to get these blog posts right in your inbox. Right down there, at the bottom of this post! Just enter your email and you'll never miss a post (we won't use your email for anything else, we promise). We've also added an easy way to share these posts on social media. You should see the buttons right at the bottom of this page!
Also, don't forget: If you need us for anything or have questions, we're right here.