Description
It cost many lives—even many souls—to bring you this book.
When asked how many beings live in the Actuality, the famed trailblazer Taramoc Eslin answered with characteristic aplomb: "All of them." No book could possibly catalog every creature everywhere, but her masterwork is the most comprehensive volume to date; the greatest resource on the creatures of the Actuality ever attempted by any vislae. Not just another bestiary, but the bestiary. The Teratology.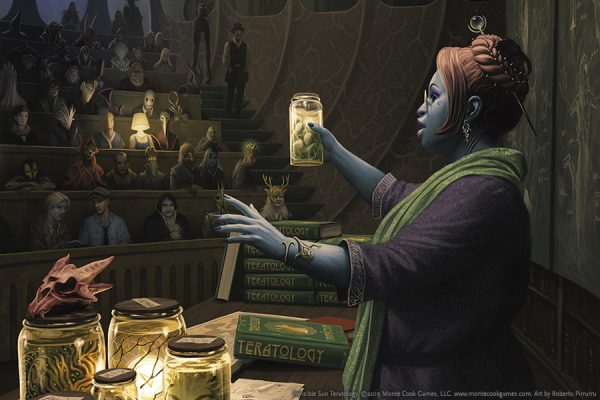 Inside the cover of this 192-page volume, wise vislae, you will find new insights into the realms beneath each sun, including newly discovered (or at least newly chronicled) locations. And you'll find hundreds of creatures, spirits, and other entities that inhabit those realms, painstakingly researched and described. You will even meet important and distinctive personalities who walk the Path of Suns.
Any vislae venturing from Indigo will find this tome an indispensible resource. Goetics in particular will prize its trove of daringly-acquired insights into summonable beings. And even those who remain within Satyrine will discover many creatures they had not even imagined could be found so close.