Coming Soon From Monte Cook Games!
We've never been ones to sit back and rest when we've finished with one project. There are too many incredible ideas to pursue. Here's a sneak peek at new products and publications being worked on by Monte Cook Games for future release!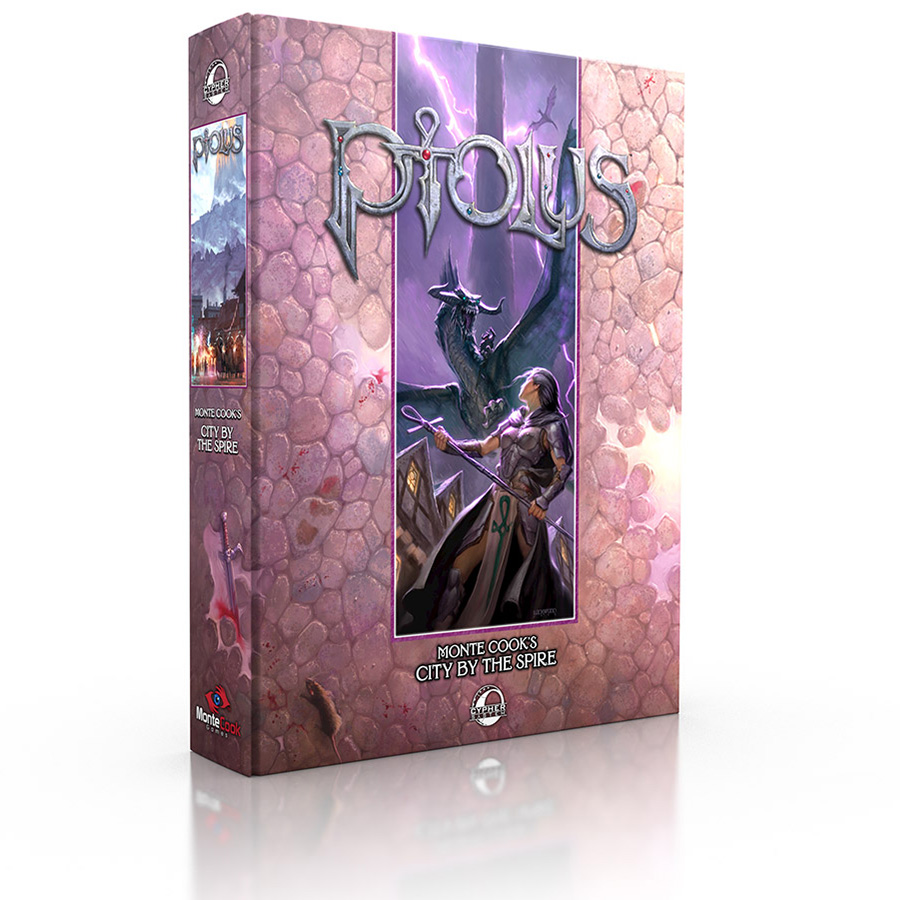 PTOLUS: MONTE COOK'S CITY
BY THE SPIRE
May
Monte's classic and much beloved campaign setting, Ptolus, returns for 5e and Cypher System fans. We're reissuing the massive, deluxe product in two versions, one for each of these popular, critically acclaimed game systems.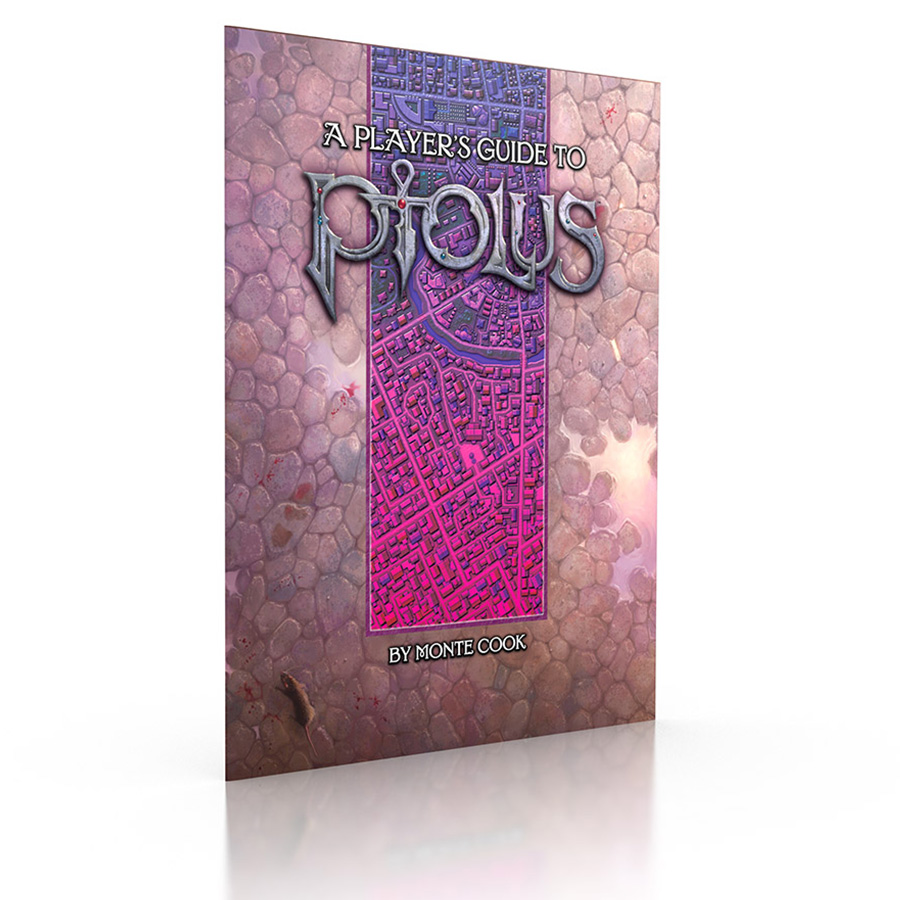 A PLAYER'S GUIDE TO PTOLUS
May
A 32-page softcover that gives players a great overview of the city and helps make character creation easy—everything players and their characters need to know to take their first steps into Ptolus. This guide is compatible with both the 5e and Cypher System versions of Ptolus.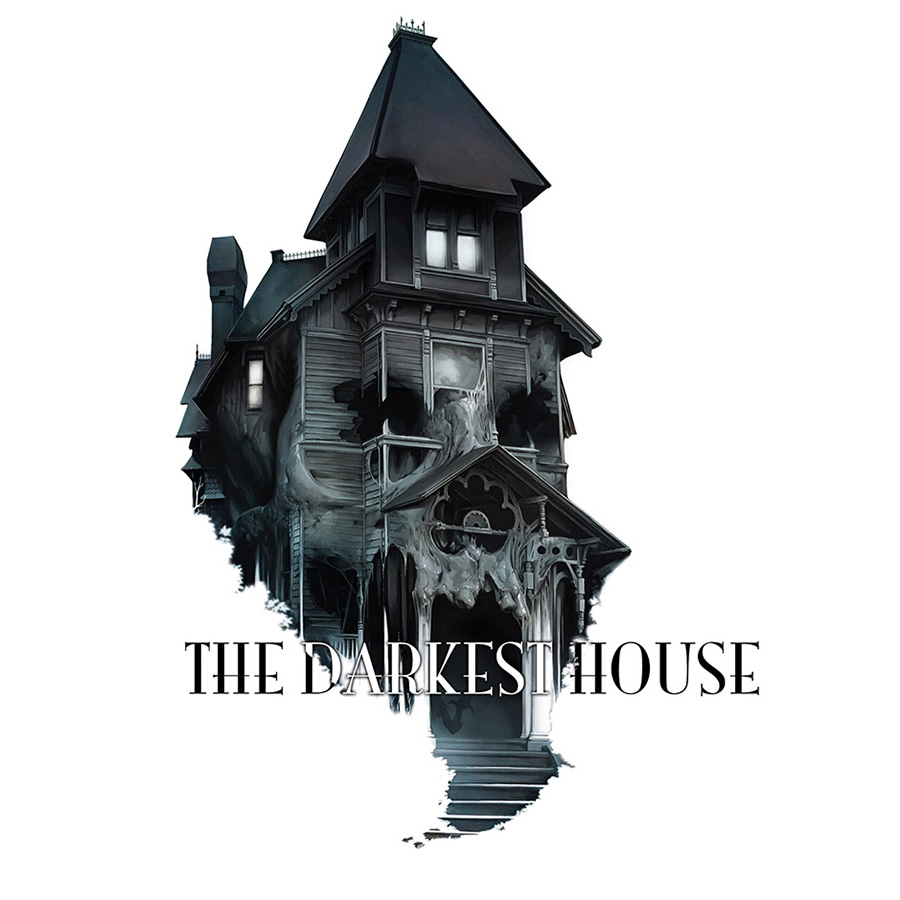 THE DARKEST HOUSE
May
What happens to a house when it sits alone for so many long years? What jealousies and hatreds does it quietly nurture? What whispers echo through its empty hallways? This innovative digital product is optimized for online play and for integrating into your current campaign—whatever your system or setting!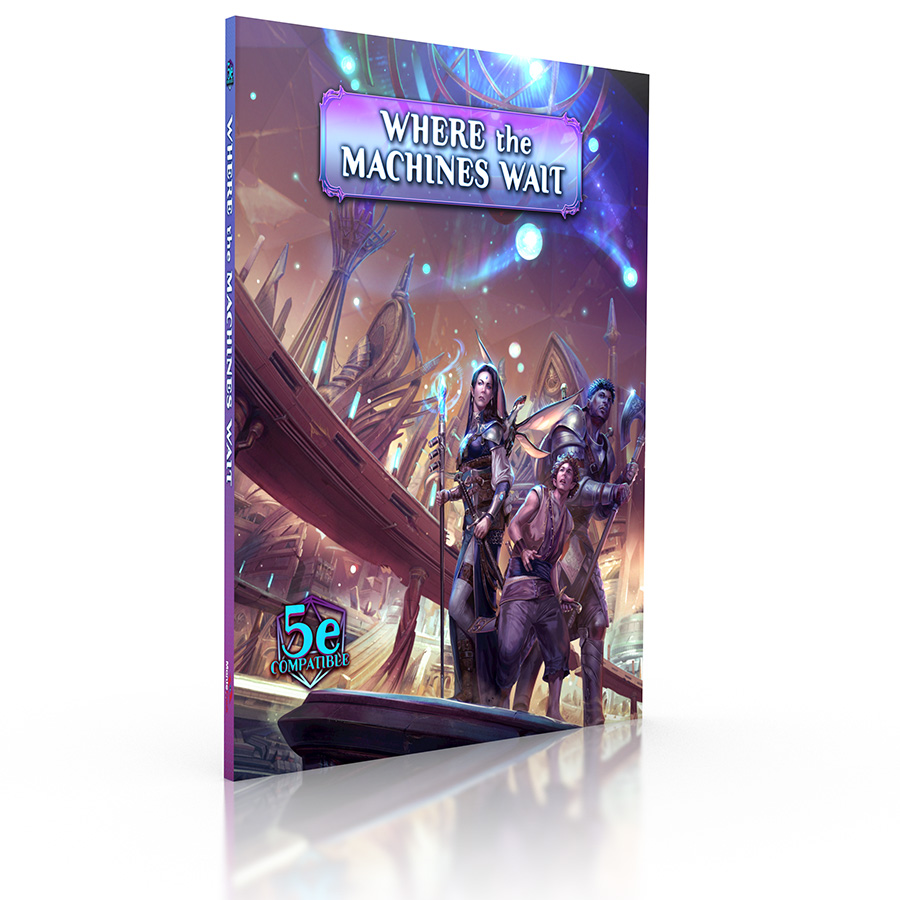 WHERE THE MACHINES WAIT
May
Adventurers have uncovered the remnants of an ancient civilization, the treasures of which hold power beyond understanding. Now the rush is on as dungeon delvers from across the lands race to be the first to uncover the next great treasure. But something still dwells amid the ancient ruins. Something not human, not even alive as we understand it. It's been waiting for a very, very long time. And it's angry.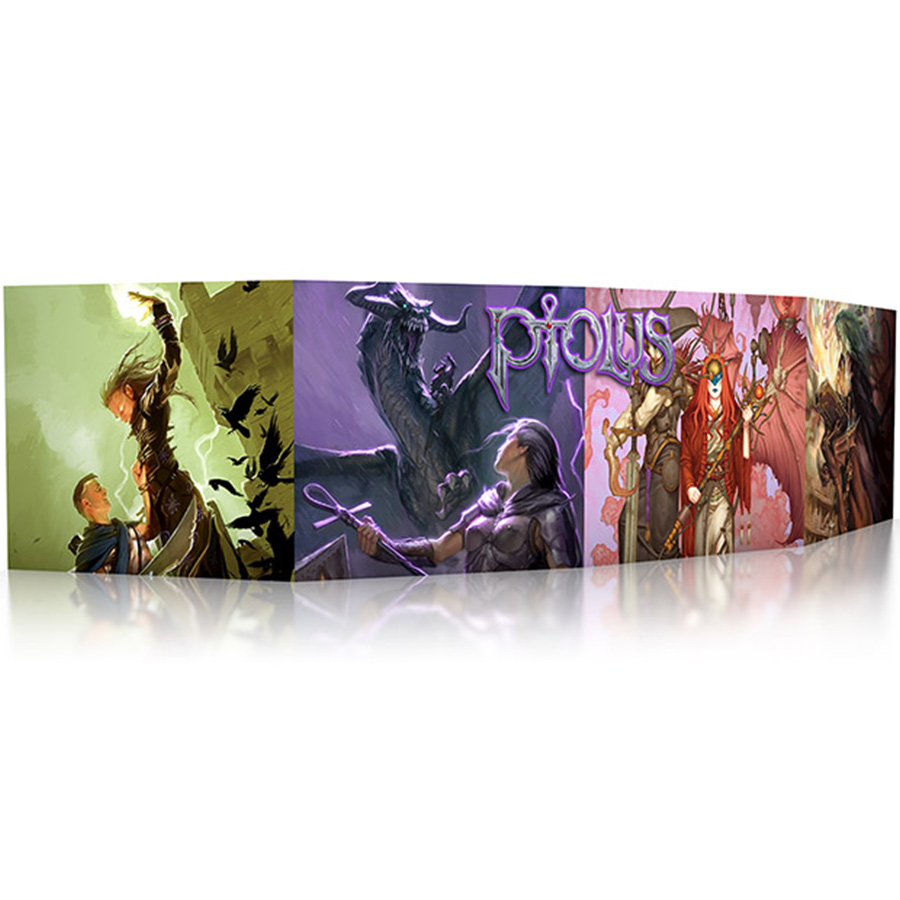 PTOLUS GM SCREEN
June
A high-quality GM screen filled with useful Ptolus-related GM info on one side, and fantastic Ptolus art on the other. This four-panel, landscape-format screen is printed on nice, heavy board stock, making it sturdy as well as beautiful. It's equally useful to GMs of 5e and the Cypher System.
VERTICES
June
Vertices gives you new locations to explore and adventures to experience as you discover places within the Ninth World that access the datasphere. Plus new Ninth World locales revealed through your explorations of the datasphere. An entire book full of adventure in exotic Ninth World locales.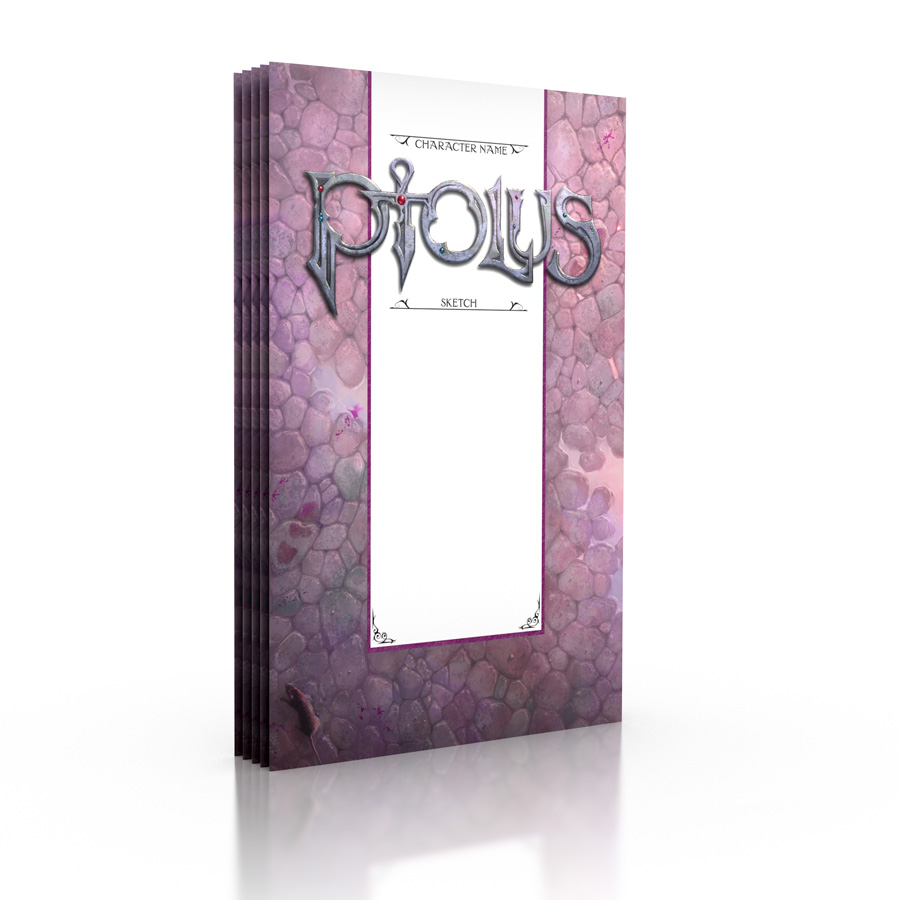 PTOLUS CHARACTER PORTFOLIO
July
Everything you find on a character sheet, plus loads of extra room for notes, ideas, sketches, maps, connections to NPCs and the other PCs, thoughts on places you've been, clues and information and contacts you've picked up, and so on. 24 pages, printed on a nice, heavy matte paper that takes pencil and eraser nicely, and perfectly sized for the game table and your bookbag. Set of five for 5e or Cypher System.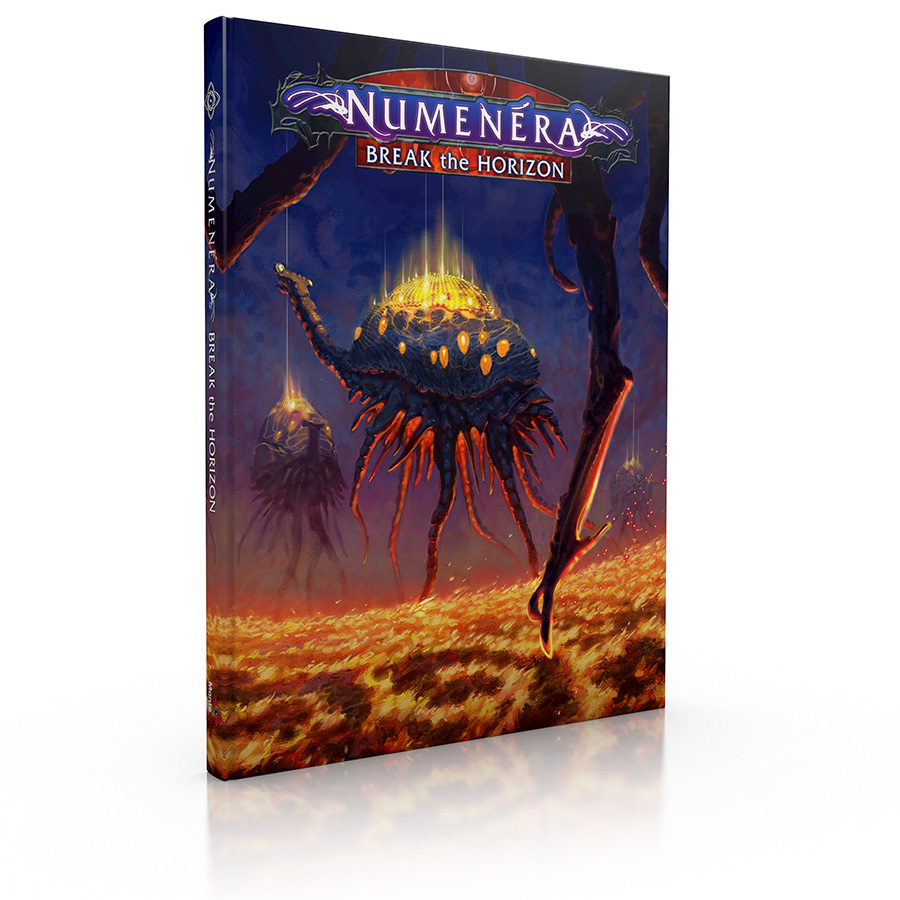 BREAK THE HORIZON
August
Set your players and your campaign free to explore even more of the Ninth World. Break the Horizon focuses on vehicles, travel equipment, and related GM info and adventures. It unlocks greater levels of mobility to your Numenera campaign, with options and equipment that let you travel further and explore more. With all the weirdness and prior-world wonder you might expect from travel options in the Ninth World.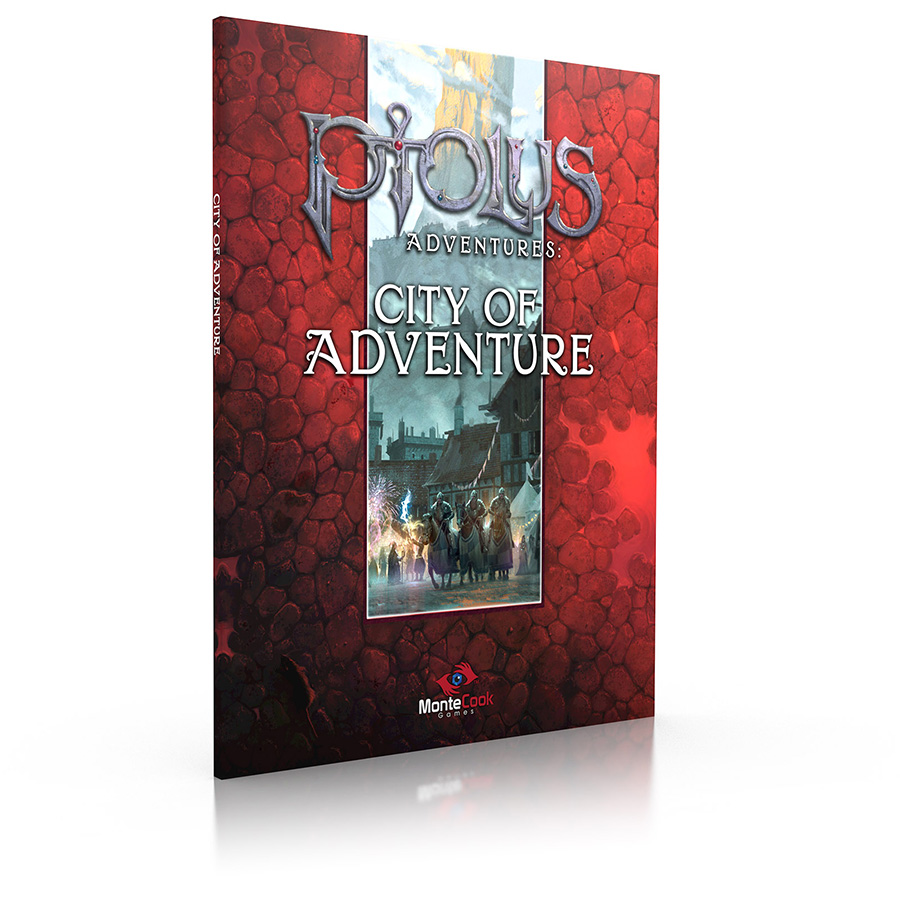 PTOLUS: CITY OF ADVENTURE
Autumn
More adventure in the City by the Spire! A 96-page softcover featuring three hefty adventures set in Ptolus: Grip of the Ebon Hand, The Doctrine of Ghul, and The Runeblood Blessing. With everything you need to run in either 5e or Cypher System!
CLAIM THE SKY
Autumn
Whether your love is comic book superheroes or the blockbuster films of recent years, Claim the Sky lets you recreate your favorite characters, build your own heroes from scratch, and send them out into fun, fast-paced RPG adventures and campaigns. It explores the superhero genre both widely and deeply, with new rules, character creation ideas, equipment, creatures, cyphers, and more. Plus a complete setting!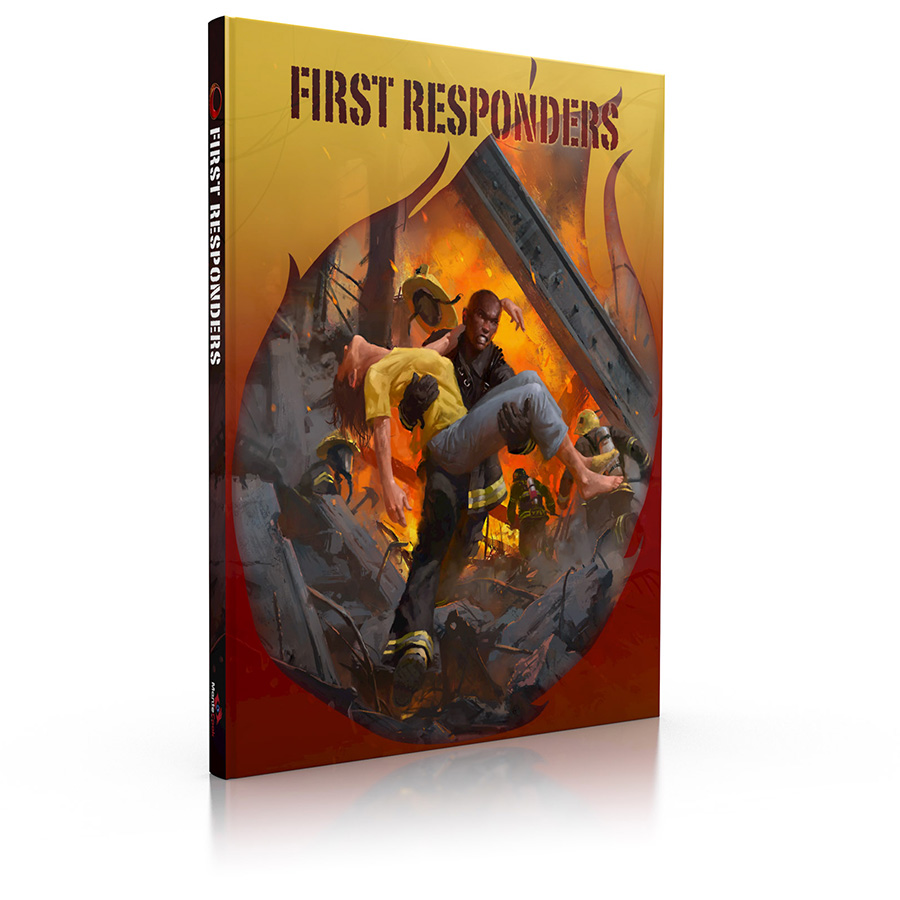 FIRST RESPONDERS
Late 2021
Heroes inspired by the real world, with powers of grit, courage, and experience. In First Responders, characters take on megachallenges and large-scale threats in nail-biting adventures that often feature no violence at all. And the megachallenge system can be easily used in any Cypher System game.