Coming Soon From Monte Cook Games!
We've never been ones to sit back and rest when we've finished with one project. There are too many incredible ideas to pursue. Here's a sneak peek at new products and publications being worked on by Monte Cook Games for future release!
Please note that due to supply chain and freight issues, release plans are constantly subject to adjustment.
PLANAR BESTIARY CS
June 2023
Mystify, frighten, and challenge your PCs with over 150 wonderful, terrible, and weird creatures that add extra-planar excitement to your Cypher System campaign. Whether your PCs are exploring the planes, or these creatures find your them closer to home, these monsters add an engaging and unexpected twist to your encounters.
The Planar Bestiary is also available for 5E.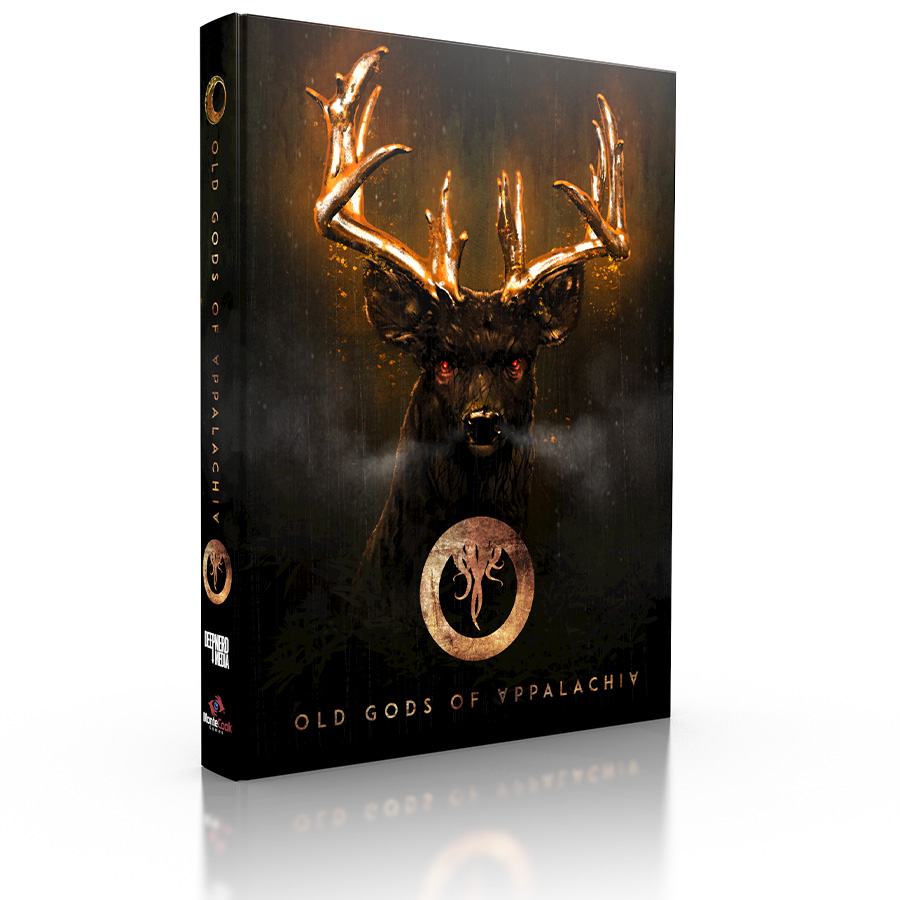 OLD GODS OF APPALACHIA ROLEPLAYING GAME
Summer 2023
Face the dangers of the Green, the Dark, and things even more ancient in this complete standalone Cypher System RPG based on the award-winning Old Gods of Appalachia fiction podcast. This hefty corebook has everything you need to play, including complete rules; character creation; extensive lore of Alternate Appalachia in the 1920s and 1930s (plus guidance on playing in other time periods); a bestiary of creatures and entities from the Green, the Dark, and elsewhere; magic; equipment; adventures; and more.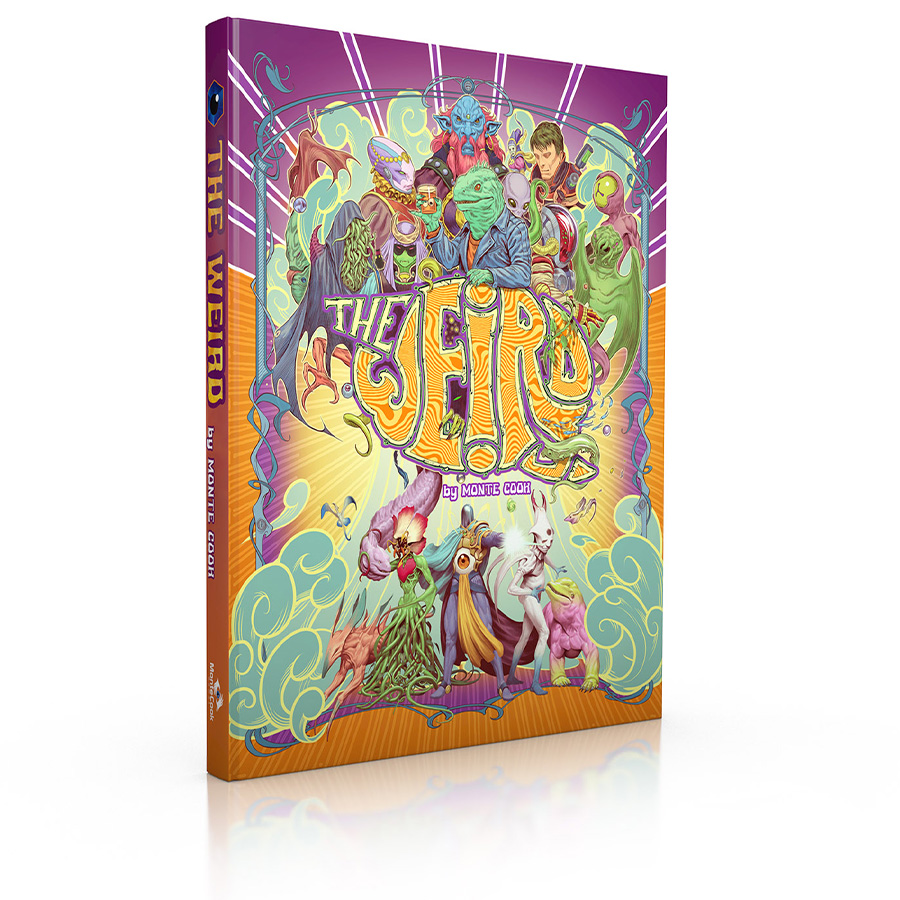 THE WEIRD
Summer 2023
An oracle that stands upon a floating fragment of the moon. A monstrous creature that feeds upon the ghosts of children. Roses that grow where the tears of a queen fall. A sword that inflicts wounds that scream. From interesting to surprising to over-the-top gonzo—and even whimsical—these sorts of details fill your games with color and life. And The Weird is full of them, and of inspiration to make your game—any game—more engaging, memorable, and fun.
THE GLIMMERING VALLEY
Summer 2023
Discover a fascinating and beautifully fleshed-out region that makes a great base or launching point for any Numenera campaign. A place to defend if and when it becomes threatened—and a springboard into the many splendors and dimensions of the broader Ninth World setting. Set the Glimmering Valley almost anywhere in the Ninth World, explore its many wonders, and use it as the basis for a Numenera campaign of any scale.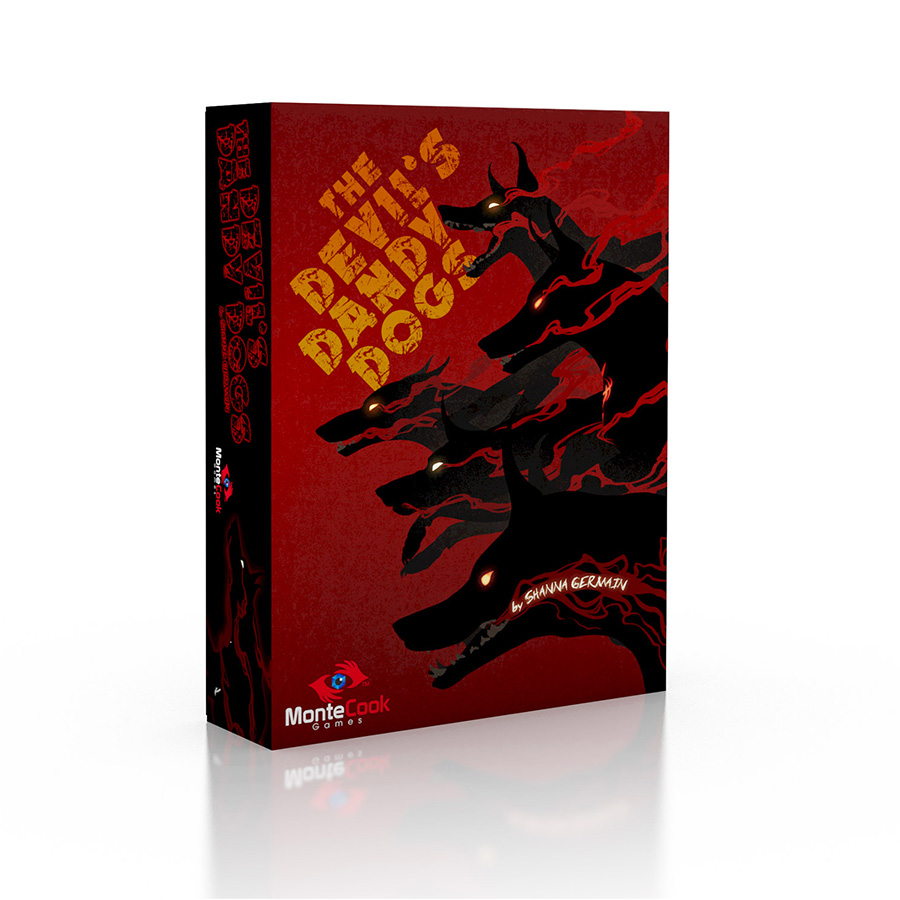 THE DEVIL'S DANDY DOGS
Fall 2023
A no-prep, rules-light storygame filled with magic, mystery, and a pack of supernatural dogs trying their best to be oh-so-good. Narrative storytelling, complex dilemmas of mind and heart, unique supernatural abilities, and the interplay between the Devil and their dogs drive this game of temptation, duty, redemption—and maybe transcendence.