Coming Soon From Monte Cook Games!
We've never been ones to sit back and rest when we've finished with one project. There are too many incredible ideas to pursue. Here's a sneak peek at new products and publications being worked on by Monte Cook Games for future release!
Please note that due to supply chain and freight issues, release plans are constantly subject to adjustment.
CYPHER SYSTEM PLAYMAT
Summer 2022
Reference info for the GM and the players line this large playmat featuring stunning Cypher System art by Katarina Ladon. The pleasant fabric with non-slip rubberized backing gives you a great die-rolling surface, and it's nicely sized at 24″ x 32″. A beautiful and practical centerpiece on your gaming table!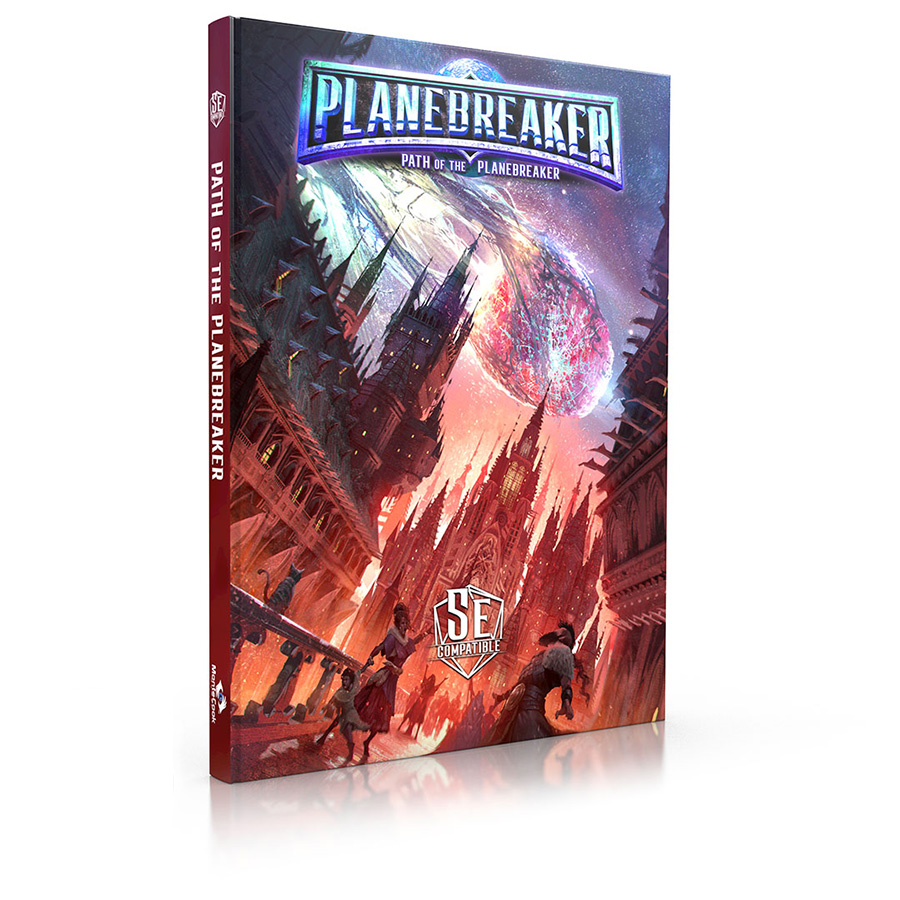 PATH OF THE PLANEBREAKER (5e)
August 2022
The wonders, terrors, mysteries, and treasures of dozens and dozens of new alternate worlds—plus the inexplicable Planebreaker itself. Includes new planar creatures and new planar class options, as well as new subclasses, feats, spells, and player character species options.
This is the 5e version of this title. Path of the Planebreaker will also be available in a Cypher System version, a few months following this release.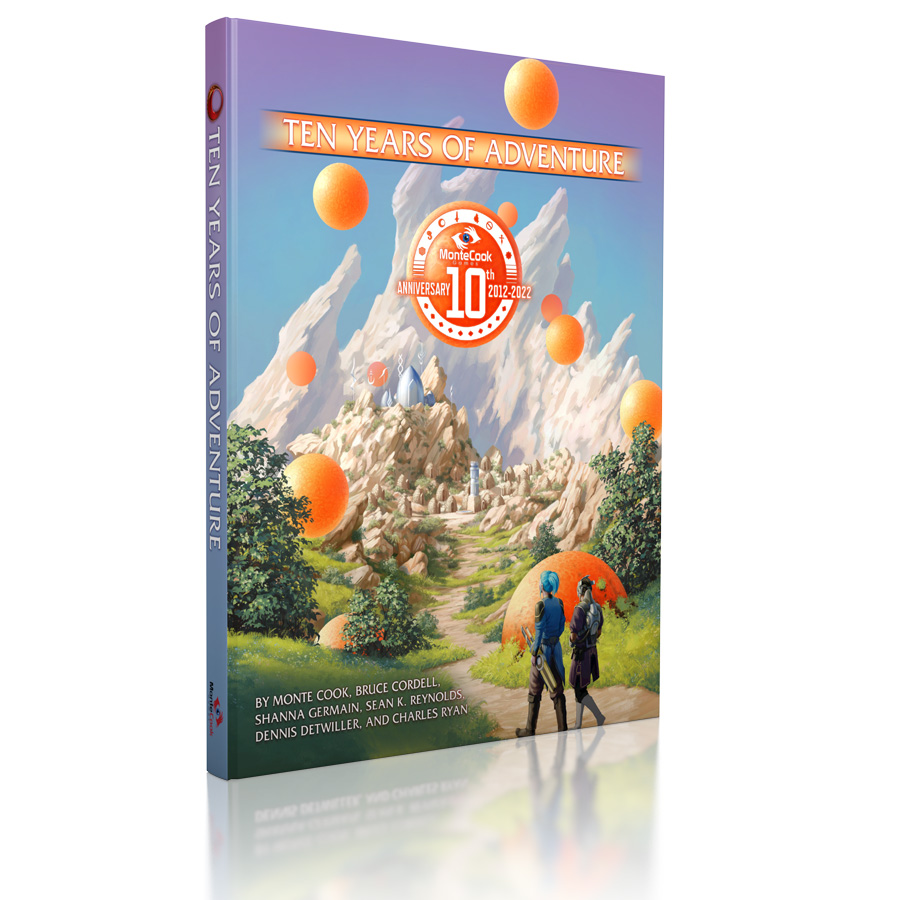 TEN YEARS OF ADVENTURE
September 2022
Celebrating the tenth anniversary of Monte Cook Games, this limited-edition collection brings you ten exciting adventures for Numenera, the Cypher System, and The Strange.
Explore our fascinating worlds with a decade's worth of fan-favorite adventures that have never before seen print. It's an amazing assortment of great gaming experiences from masters of adventure design.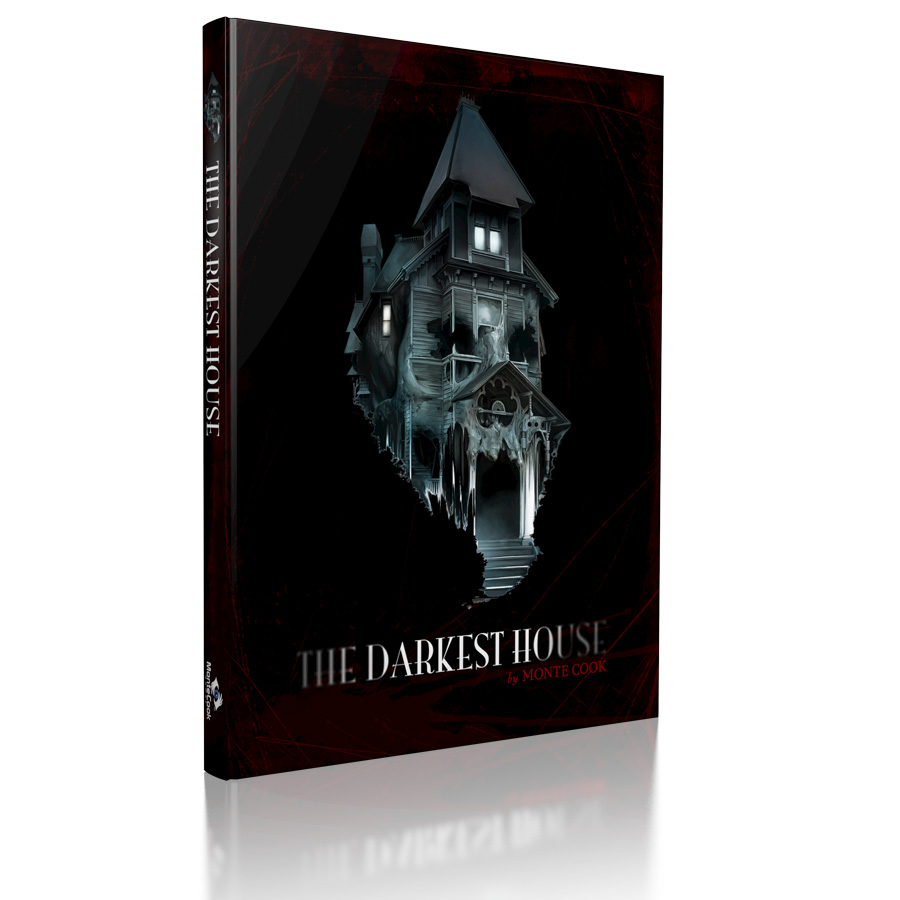 THE DARKEST HOUSE
September 2022
What whispers echo through the house's empty hallways? What waits, crouched within its dark rooms, hungering for the return of life?
The Darkest House will chill and frighten your players like no other RPG experience. But along the way, their characters will face unique challenges that make them stronger, deeper, richer, and more powerfully bonded as a party. It integrates into your campaign regardless of the setting or game system, as a recurring element or a single mega-adventure, developing and enriching characters and your party along the way.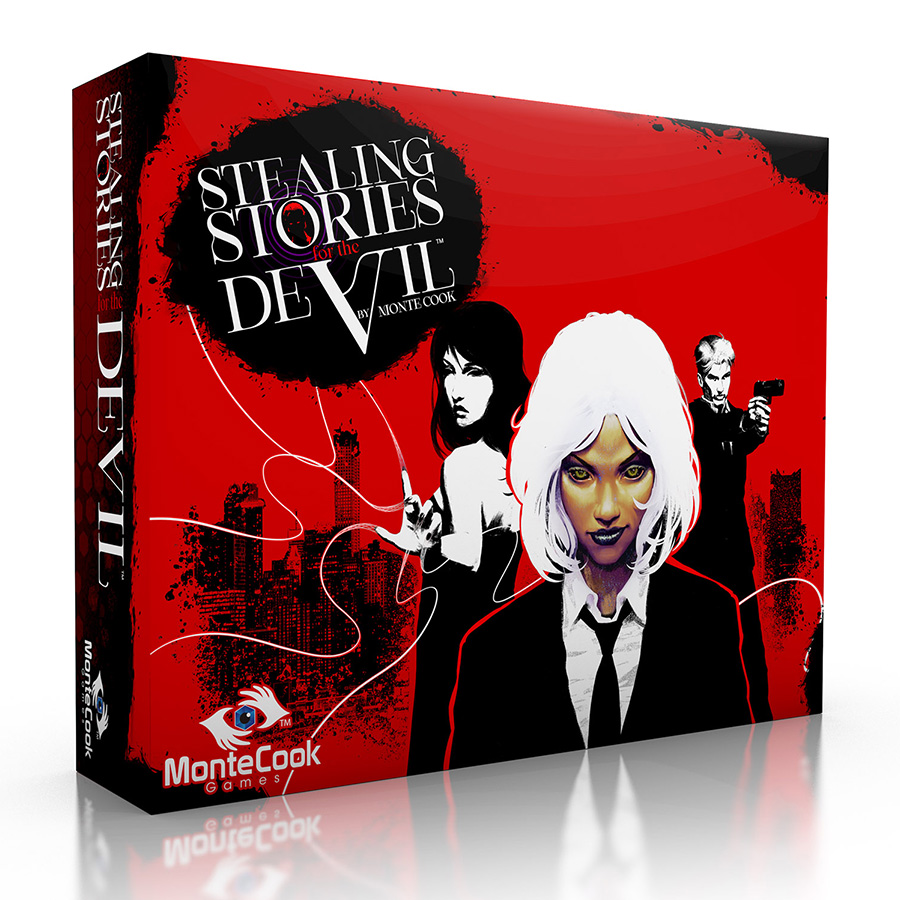 STEALING STORIES FOR THE DEVIL
Summer 2022
Save existence as we know it by bending reality to carry out the perfect heist. Unique mechanics and structure ensure players and PCs always have a trick up their sleeves, while a collaborative scenario-building process means zero GM prep as the group formulates its elaborate plan while creating the adventure scenario at the same time.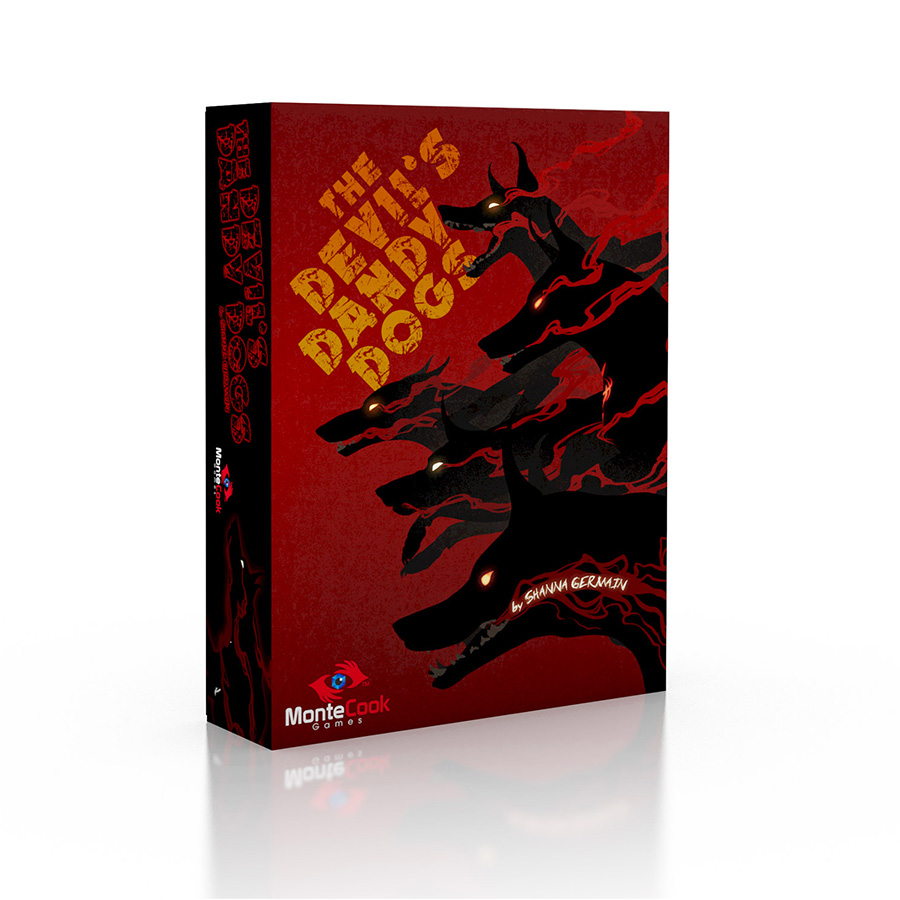 THE DEVIL'S DANDY DOGS
Late 2022
A no-prep, rules-light storygame filled with magic, mystery, and a pack of supernatural dogs trying their best to be oh-so-good. Narrative storytelling, complex dilemmas of mind and heart, unique supernatural abilities, and the interplay between the Devil and their dogs drive this game of temptation, duty, redemption—and maybe transcendence.