Dennis Detwiller Joins Monte Cook Games as Managing Editor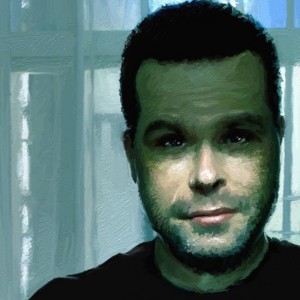 Monte Cook Games, LLC, the company behind the award-winning tabletop roleplaying games Numenera, The Strange, the Cypher System, and the forthcoming No Thank You, Evil!, is very pleased to announce that Dennis Detwiller is joining the MCG team as Managing Editor as of February 15, 2016.
Detwiller brings with him an awesome array of skills and experience in the world of tabletop gaming that stretches back to the first printing of Magic: The Gathering and the legendary Delta Green. In addition to his editing and production skills, he's also an illustrator and writer.
"We are so excited to bring Dennis on board," said Monte Cook Games partner and co-founder Shanna Germain. "We are building such a great team. The breadth and depth of Dennis's experience, and his great personal fit within our staff, are really going to help us continue to maintain and even elevate our high standards while we grow." Germain is the current Managing Editor, but will be moving her focus to the creative side of Monte Cook Games's operations.
"I'm incredibly excited to join Monte Cook Games," said Detwiller. "I love the company culture, and I love MCG's RPGs. This is a company that's doing exciting things, and I'm really pleased to be a part of taking it forward."
Over his 20-year career Detwiller has been an author, editor, artist, and video game designer. Since 1992, his books, card games, and video games have entertained over 40 million people in 11 languages. His work spans global hits such as Magic: The Gathering, the [PROTOTYPE] series for Activision, Teenage Mutant Ninja Turtles for Nickelodeon, Delta Green, GODLIKE, and Wild Talents. He is a four-time winner of the Origins Award and three-time winner of the ENnie Award. He lives in Bothell, Washington with his wife Hilary, two kids, and their dog.
This addition of Detwiller to the dream-team MCG staff further cements the company's position as a rising star in the world of tabletop games.