On sale now at DriveThruRPG.com
Numenera items to use in your Numenera game.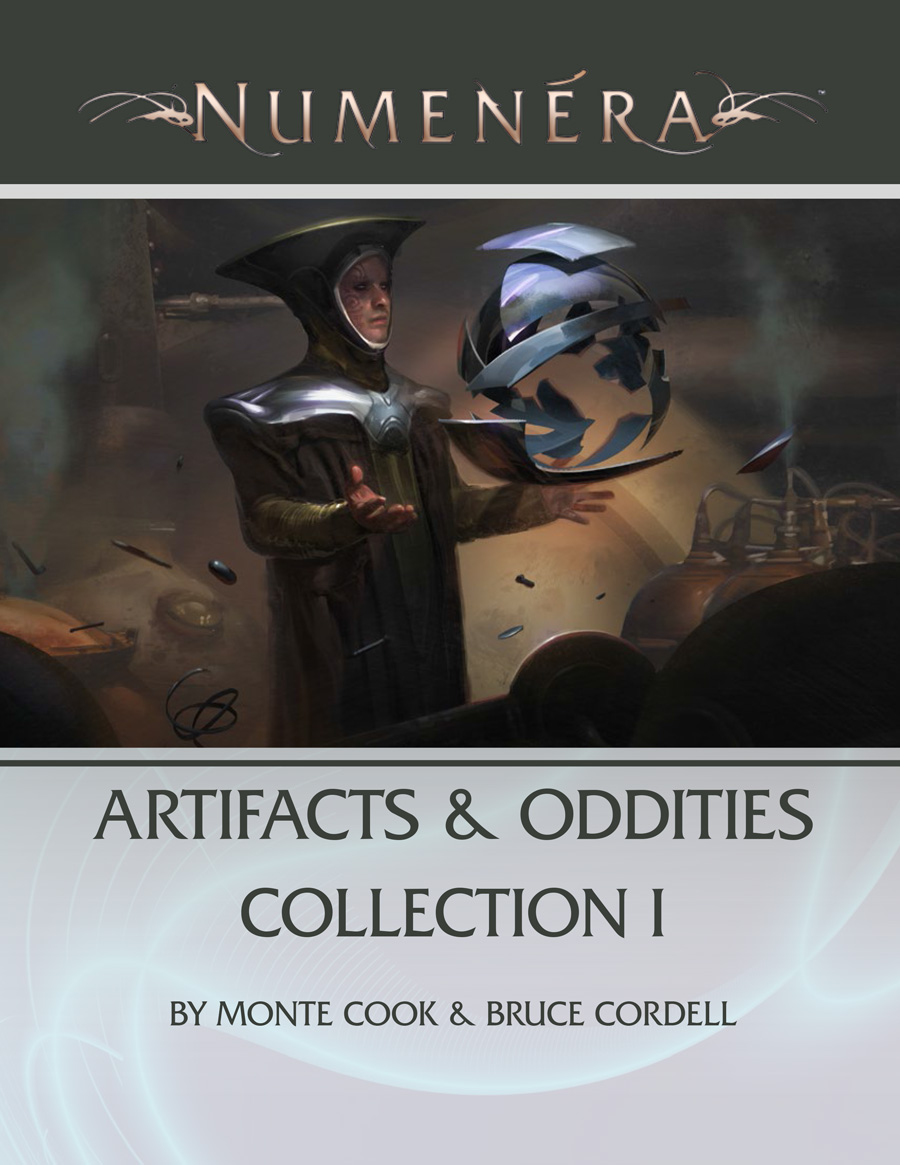 The Artifacts and Oddities Collection I is a companion to the The Cypher Collection I, another compilation of new devices to use in your Numenera games. In this collection, you'll find more than thirty brand new artifacts that can be added into any campaign. Additionally, you'll find nearly one hundred new oddities to delight and confound your players.
Authors: Monte Cook and Bruce Cordell
Artists: Kieran Yanner, Dreamstime
Watermarked PDF (1.01 MB), 10 pages, $2.99