This past Saturday, Shanna and I visited Astral Games in Medford, Oregon as the first of our tour of the retailers that backed the Numenera Kickstarter at the ULTIMATE RETAILER level.
I'd never been to Astral Games, and I'll be honest, you never really know what you're going to get in a situation like that until you get there. What would it be like? Would anyone actually show up? But we had nothing to fear. Astral Games is a great store, and the manager, Aaron, had prepared a wonderful reception for us. There were all kinds of snacks and beverages provided, signage promoting the event was everywhere, and Astral Games was filled with enthusiastic gamers when we arrived.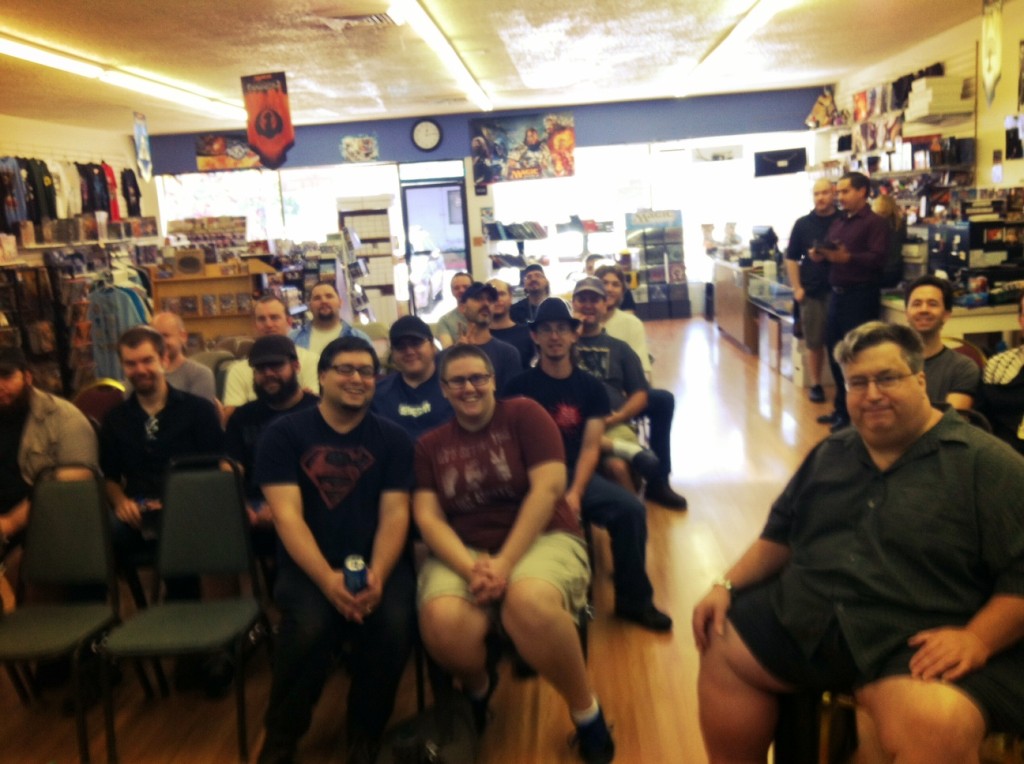 The event began with a short introduction to Numenera by Shanna and myself, and then we proceeded with questions and answers from the large crowd. This was followed by a signing and, after a short break, Numenera games run by the two of us. We both had great tables of gamers eager to learn the new system and give it a try. A few of the players had already played or run games on their own, and they jumped right in to help others learn the rules.
Overall, we couldn't have been happier with the reception. Most certainly, Astral Games fits the description of "Ultimate Retailer." On the 21st of this month, we travel to Kirwan's Game Store in Catskill, New York, and on the 5th of October, we visit Wyvern's Tale in Asheville, North Carolina. We're really looking forward to these trips as well.
I hope you'll join us!