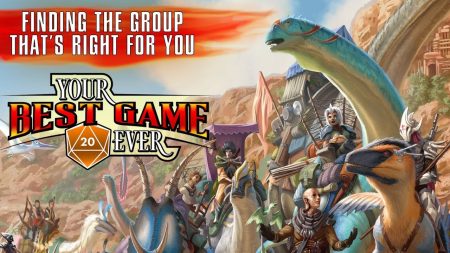 Finding the Gaming Group That's Right For You
Monte Cook and Darcy Ross discuss tips, tools, and resources for finding and cultivating a great gaming group.
It's the second video of our weekly series of Your Best Game Ever videos! Tuesdays at 5 p.m. Pacific / 7 p.m. Central, tune in live on Twitch to react along and discuss concepts from the upcoming advice book on all things RPG craft, Your Best Game Ever. Videos will be uploaded to the Your Best Game Ever YouTube playlist following each episode's premiere.
Video Outlines
Follow along by downloading the outlines for each episode of the Your Best Game Ever video series, beginning with this episode.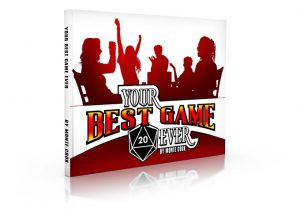 Want more great advice? Get Your Best Game Ever: a tool book, not a rule book, for players AND GMs! It's filled with actionable advice and ideas for every gamer.
No matter what game you play or how experienced you are, make every game #YourBestGameEver.