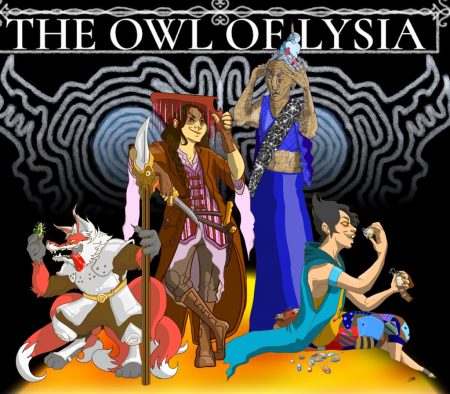 The Owl of Lysia is a custom fantastical #CypherSystem setting with an AWESOME set of players and incredibly talented GM, Marsie Vellan.
The Owl of Lysia: A charming pirate, a Herald of 1000 gods, a heavily armored fox, and a seaside artificer find themselves in the unlikely company of a secret organization, the Elgraithe Caske, desperate to take back their fortune from an elusive thief calling itself "The Owl of Lysia." The Owl has advertised the fortune up to grabs to the first to find it, and the Caske suspect a target destined to be the Owl's next victim in the lowlands of Elisain, Hendren Bernleaf–will our heroes uncover a trail to the fortune? Or something much more devious?
This episode begins the first season of the Owl of Lysia, following its prologue arc in previous months. Jump right into the narrative here!
Where will this crew take us in Gallyca this season?