Claim the Sky
$0.00 – $55.69 $18.99
When things are at their worst, heroes rise!
When menace looms, the best among us don't flee danger—they face it. With might and powers beyond that of mere mortals, they stand before the forces of injustice with confidence. They leap into dark and daunting dangers. They slip the bonds of gravity and soar. They claim the sky itself!
In a world that could use a few heroes now more than ever, you can join their ranks. Claim the Sky takes the Cypher System into the realm of superheroes, with rules, character options, genre advice, and a complete, ready-to-use setting that makes the most of the superhero genre.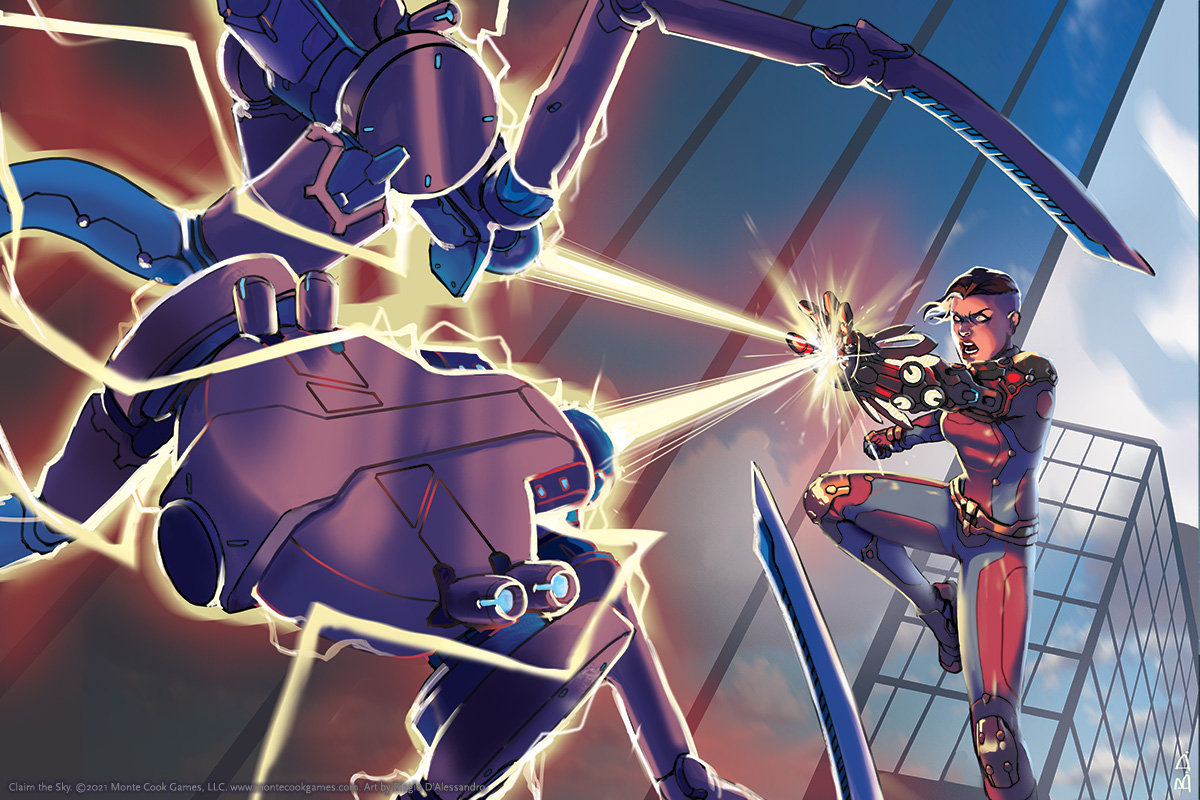 Whether creating your own heroes or playing your favorites from comics or movies, Claim the Sky makes you the hero. Inside this book you'll find:
Dozens of superhero rules and options, including foci, descriptors, and abilities—plus new power shift and power stunt rules
Detailed advice for creating speedsters, gadgeteers, elastic heroes, powered-armor heroes, heroes who shrink or grow, master martial artists, shapechangers, and other superhero archetypes
Guidelines for building the most popular superhero archetypes from comics and movies
50 fully statted heroes and villains, complete with powers and personalities
In-depth discussions of common superhero themes (aliens, magic, mutants, time travel) and comic book stories (origin stories, team-ups, superhero bases, secret identities, nemeses), along with advice for creating realistic, comic-book style, or far-future superhero settings, and even tips for naming superpowered characters
The detailed Boundless setting, plus three complete superhero adventures for use in Boundless or your own campaign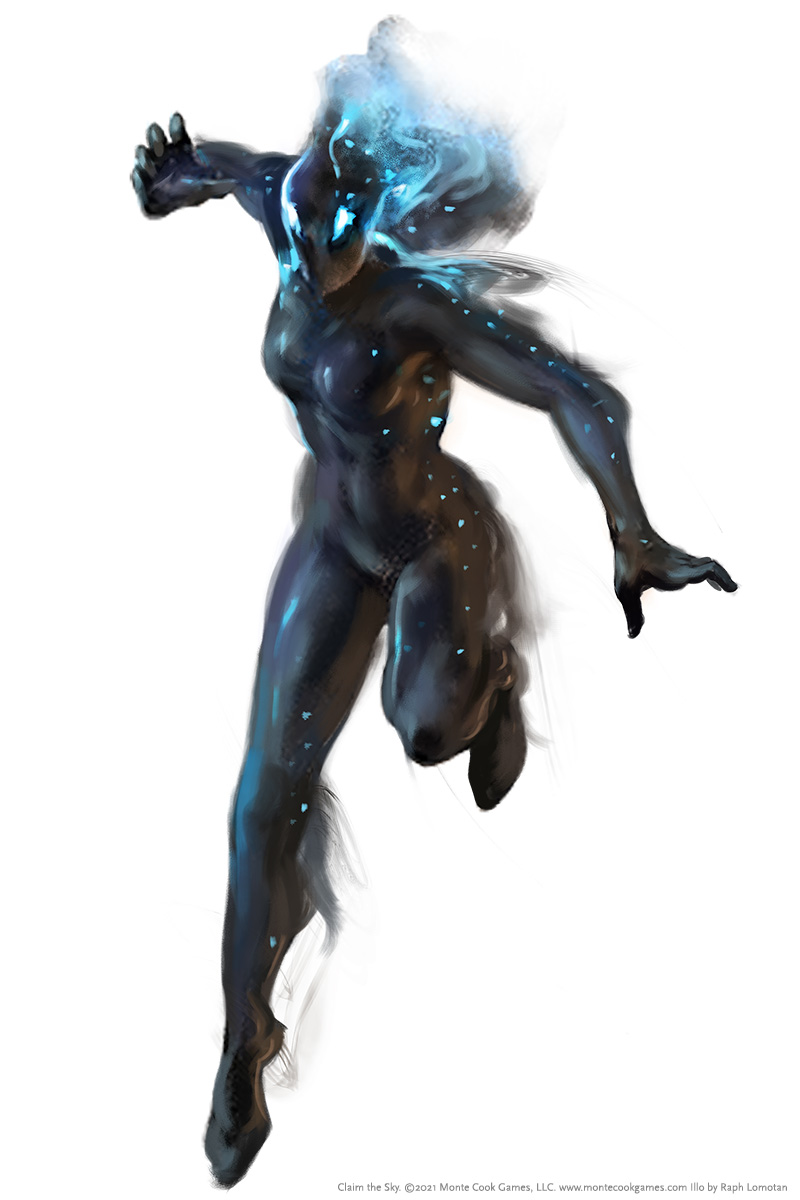 Claim the Sky is a setting and supplement for the Cypher System. Requires the Cypher System Rulebook for play.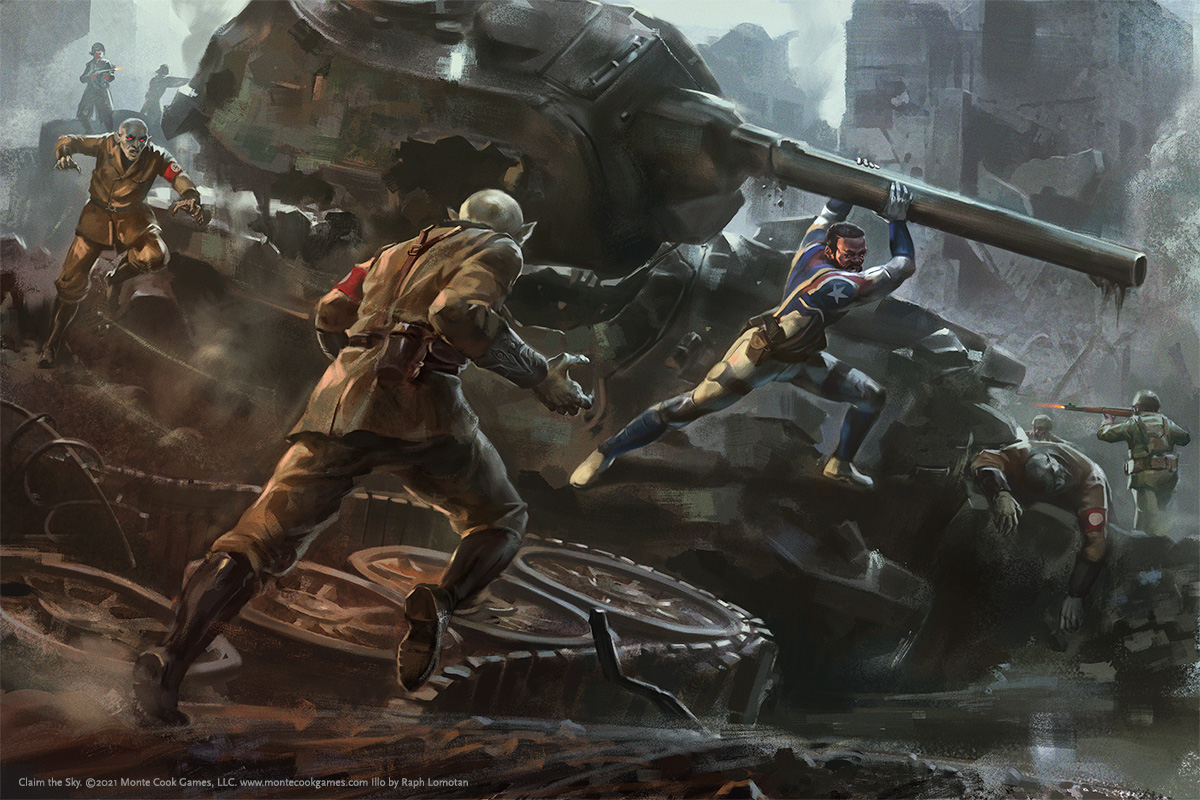 Additional information
| | |
| --- | --- |
| Designer | |
| Format | |
| Page Count | |
| Product Type | |