Description
The slipcase that comes with Book M is perfect for your copy of that title, along with Teratology, Secrets of Silent Streets, and The Threshold. But did you know that it also holds the four hardcovers from the Invisible Sun Black Cube perfectly?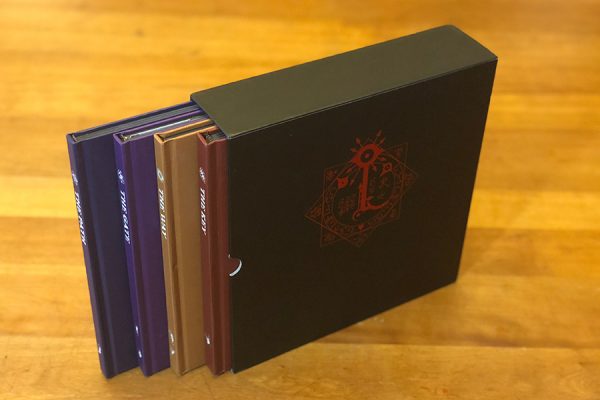 Many gamers find it handy to keep their hardcovers outside of their Black Cube, where they're easier to access and reference between sessions. And in gaming groups where more than one player owns Invisible Sun, some players want to bring their books to the game without carrying the entire Black Cube.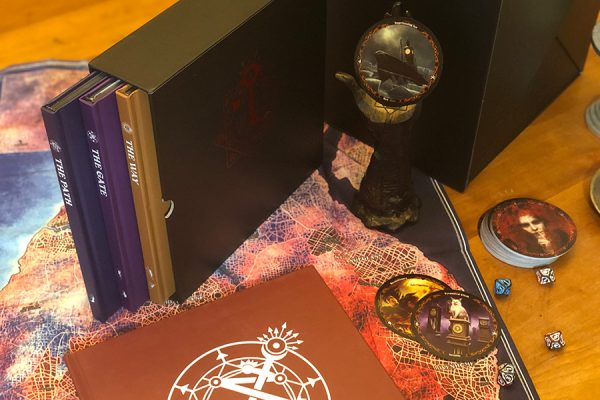 This slipcase (which is an identical match to the Book M slipcase) fits the four hardcovers from the Black Cube perfectly. It's a fantastic way to store those books outside the Black Cube, and to transport them in style to your game session—or anyplace else you might take them!