Description
An Ever-Changing Land of Myth and Power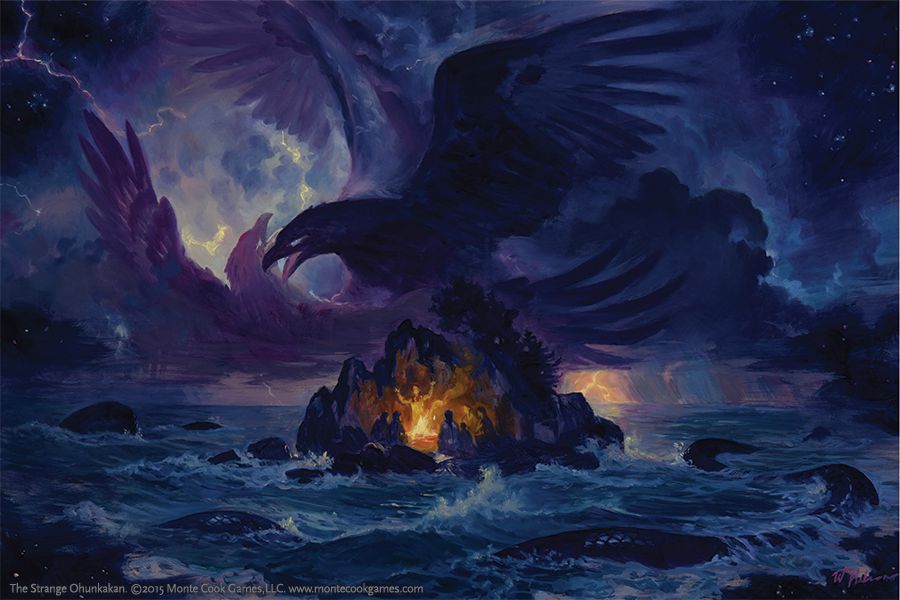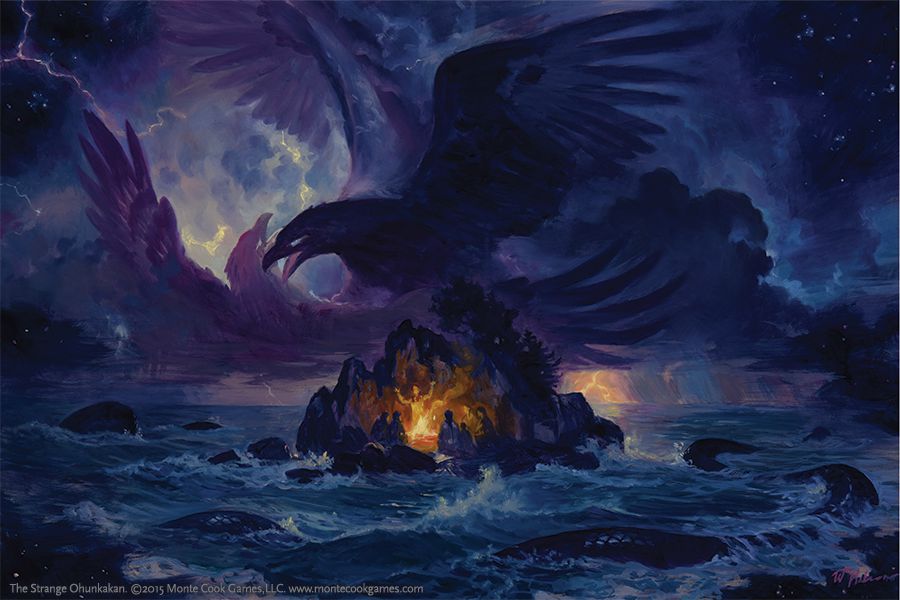 The old stories still live. Tale-tellers practice their art, the constant flux of their tellings and retellings weaving an ever-changing tapestry of myth that shapes the fabric of reality. Landmarks, villages, and even the patterns of stars shift across the landscape, the familiar freely mixes with the mythic, and elements of dim ages stubbornly persist alongside images pulled from modern Earth. Even today, a tale told powerfully enough might just become true.
Ohunkakan: The Living Myths presents an ancient recursion. Spun from the traditional stories of the Lakota people, shaped and reshaped by the timeless war between the Thunderer and the Horned Serpent, and peopled by spirits, Ohunkakan is vivid and changeable: every object seems to shudder and breathe with life as if freshly imagined. Find creatures, artifacts, characters, and a fascinating, highly detailed description of this unique recursion in Ohunkakan: The Living Myths.
This free PDF contains an expanded version of the Ohunkakan recursion from The Strange corebook. The Ohunkakan recursion replaces Thunder Plains from the first printing of the corebook.