On April 16th, I was fortunate enough to be a part of the anniversary celebration at Games and Stuff in Glen Burnie, Maryland. When I arrived, the store wasn't open yet, but there was already a line of people waiting to get in. Games and Stuff is a fantastic store. When I go into a game store, my instinct is to look around and see what the store has. I quickly realized Games and Stuff is one of those rare stores where, it isn't a matter of what the store has, it's a matter of what I want. Because the store has everything.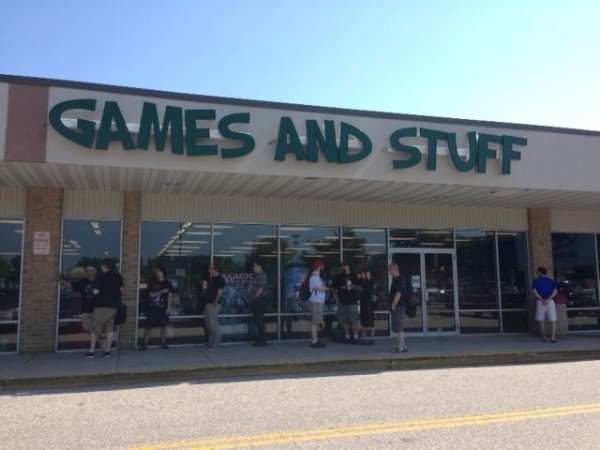 As the Baltimore area was once the stronghold of Games Workshop US, there are a lot of miniatures players in the area, so not surprisingly, the store has a lot of minis, paints, and terrain. Of course, it also has a deep and wide selection of board and card games. But, because it's me, I focused on the roleplaying game section, which was extensive. Not just all the major players were covered, but indie games as well (they even had a large selection of used games). They were having a big anniversary sale on everything in the store, on top of having what seemed like a great frequent customer rewards program.
For my part, I spent a lot of time chatting with store patrons, and then ran a Numenera game in Games and Stuff's gaming area. I didn't count, but there must have been 20 or 30 gaming tables in this huge room, and all of them were in use. Because it was the store's anniversary, they even had cupcakes. This store loves their customers, and it shows.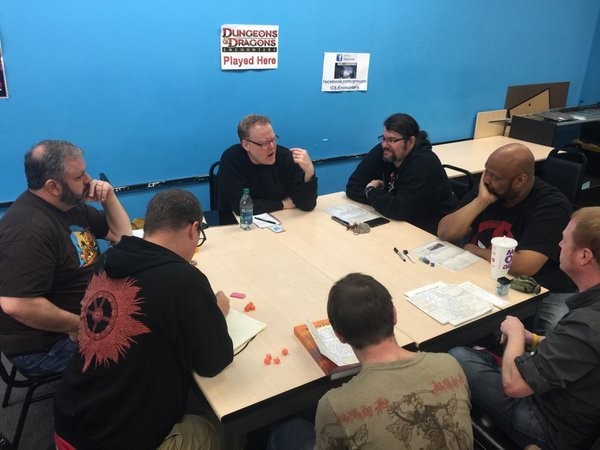 The game session went really well. The players were great, and really enthusiastic. Because I was there thanks to the store's backing of the Into the Ninth World Kickstarter campaign at the ULTIMATE RETAILER level, the scenario focused on Into the Night. The PCs were transported to a strange planet, and they even managed to get back as well. (Maybe I'm getting soft in my old age.)
After the game some of the staff took me and the other special guests out to dinner. It was a brief but really fun trip to Maryland, and I really hope I get out to Games and Stuff again soon, despite it being a continent away. Thanks to Paul Butler, Jeff Hall, and all the great people at Games and Stuff.