Your Game is a regular column that talks about getting the most out of your RPG experience, including GM and player advice.
Since Strange Revelations is coming out soon, we thought we'd provide some suggestions for prepping these Instant Adventures to play with your friends or family over the holidays, or whenever. Those of us here in the US have a four-day weekend coming up, usually spent with family and friends—what better time for an RPG adventure or two?
Wait, I hear you asking, aren't Instant Adventures written so they don't require any preparation? Well, yes. And they accomplish that goal admirably. But we know some of you are RPG preppers. You're going to prepare regardless.
There's nothing wrong with that! But the suggestions we're offering here is for preparation of a different sort. You've heard of wine pairings? Well, these are similar. We provide some entertainment pairings, including movie, food, and drink, for each of the adventures in Strange Revelations. (Note: Though we suggest a movie "pairing" with each Strange Revelations adventure, we actually suggest watching the movie ahead of the game or afterward, or, if you must, in the background with the sound completely off.)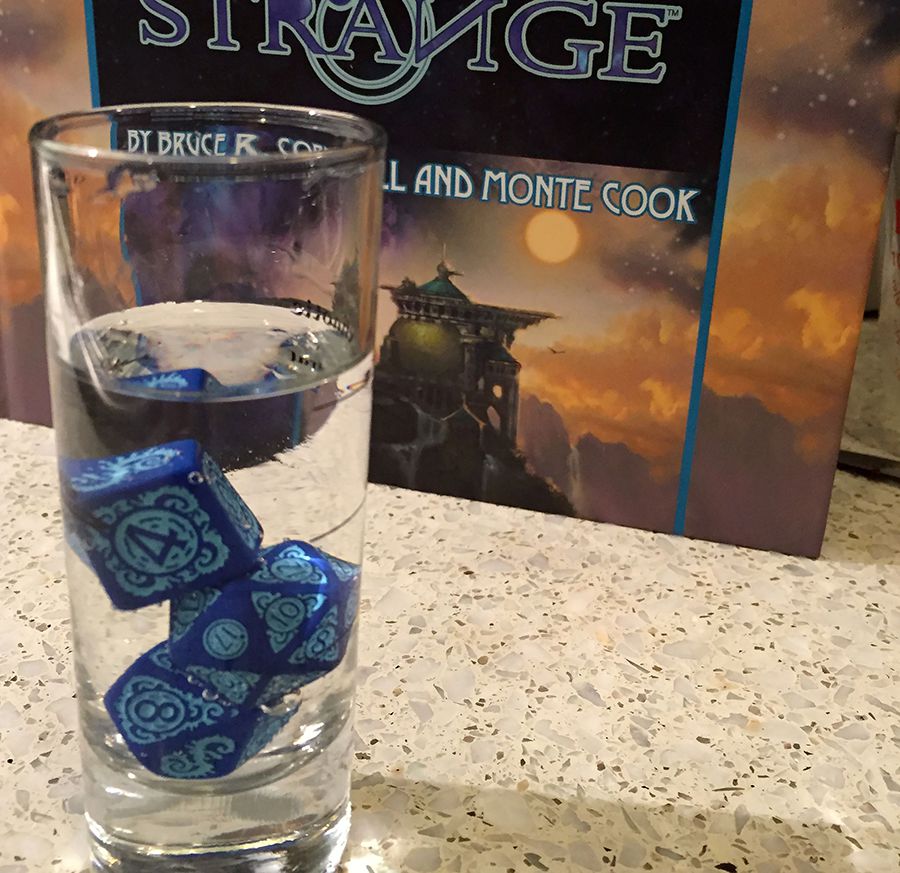 Cannibal Wasteland
Movie Pairing: Mad Max: Fury Road
Drink Pairing: Rad on the Rocks
Snack Pairing: Twinkies (fresh even after the apocalypse)
A Shadow out of Innsmouth
Movie Pairing: In the Mouth of Madness
Drink Pairing: Fever Dream Punch
Snack Pairing: Gummy worms
Starfall in Ardeyn
Movie Pairing: Stardust
Drink Pairing: Fallen Angel
Snack Pairing: Angel Food Cake
The Wardrobe
Movie Pairing: Most any episode of the X-Files
Drink Pairing: Purgatory
Snack Pairing: Guacamole and chips
Crash
Movie Pairing: Alien
Drink Pairing: Eclipse Night
Snack Pairing: Raisin-nut mix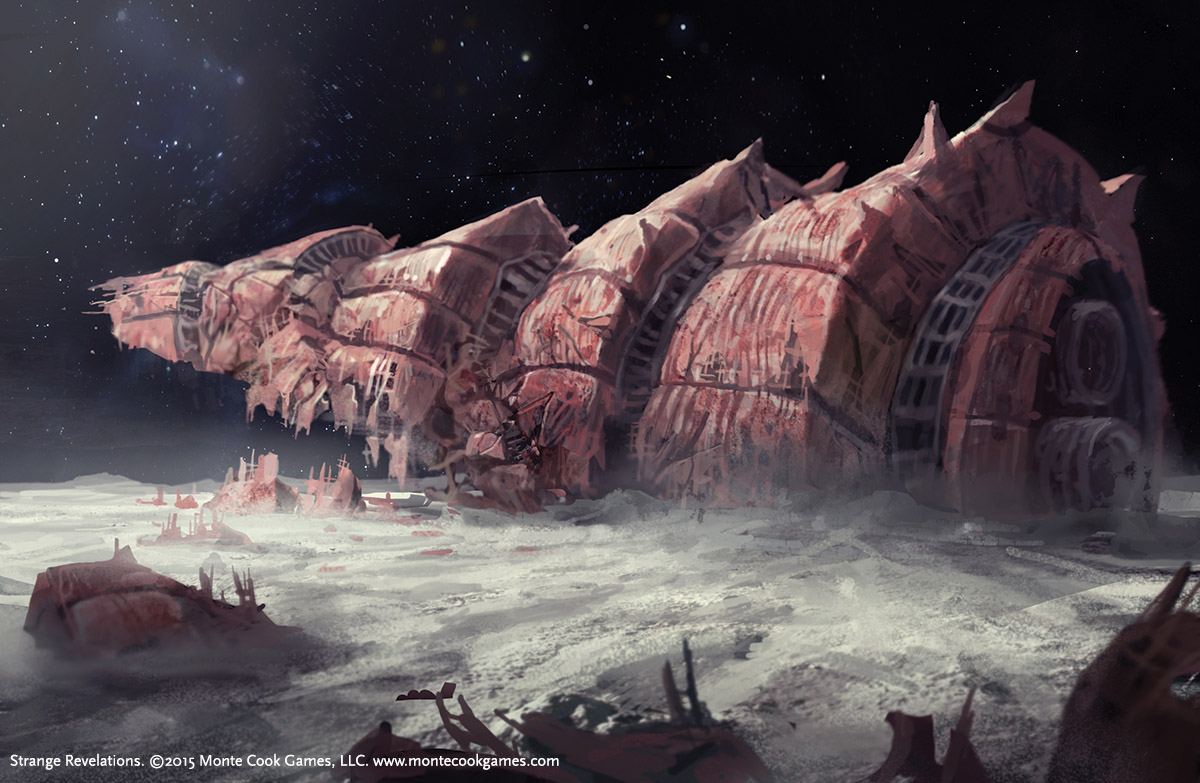 One Day On Campus
Movie Pairing: Invasion of the Body Snatchers
Drink Pairing: Body Snatcher Fizz
Snack Pairing: Gold fish
Into The Strange
Movie Pairing: Dark City
Drink Pairing: A Lonely Island Lost In The Middle of a Foggy Sea
Snack Pairing: Wasabi Ginger potato chips
Game of Screams
Movie Pairing: Jumanji
Drink Pairing: Witches Brew
Snack Pairing: Mixed bag of Trick-or-Treat sized candies
Venom Rising
Movie Pairing: Automata
Drink Pairing: Blade Runner
Snack Pairing: Banana chips
Mad Professor's Gambit
Movie Pairing: One or two episodes of Sherlock
Drink Pairing: Barrel Finished Egg Nog
Snack Pairing: Sugarplums