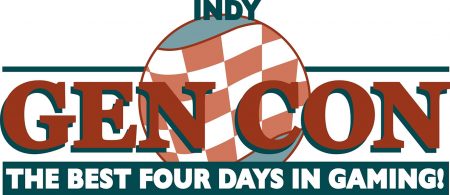 MCG will be at Gen Con 2018 (August 2-5) in Indianapolis, Indiana! Highlights include:
An Evening with Monte Cook Games. Is it a seminar? Is it a laid-back hangout with the MCG staff and our fabulous community? Maybe it's a bit of both, all set in one of the coolest venues you'll ever see for an official Gen Con event. Either way, you can't get in without a ticket, so sign up now!
Record numbers of official games for Numenera, The Strange, No Thank You, Evil!, Invisible Sun, and the Cypher System. These games are selling out quickly, so sign up now!
Your friends at MCG in booth 2519, where we'll be showing off Numenera Discovery and Numenera Destiny. If you haven't preordered, get your copy at Gen Con (but note that quantities are limited). We'll even have a few copies of No Thank You, Evil!, which is sold out elsewhere.
Great seminars, autographings, visits from our friends at Lone Shark Games, Ravendesk Games, Campaign Coins, and more!
Plus all the great fun we look forward to in the Best Four Days in Gaming!
Sign up for our full list of events here
Signing schedule at our booth 2519:
Friday 4-5pm: Monte, Shanna, Bruce, and Sean
Saturday 11am-noon: Monte, Bruce, and Sean
Sunday 1-2pm: Monte, Shanna, Bruce, and Sean
Be a Game Master With Us!
If you're interested in joining the ranks of GMs running official Numenera, The Strange, Cypher System, No Thank You, Evil! and Invisible Sun games, you can let us know through our sign up form. It's great fun, and we provide an exclusive adventure book, your Gen Con badge, and other great GMing swag.