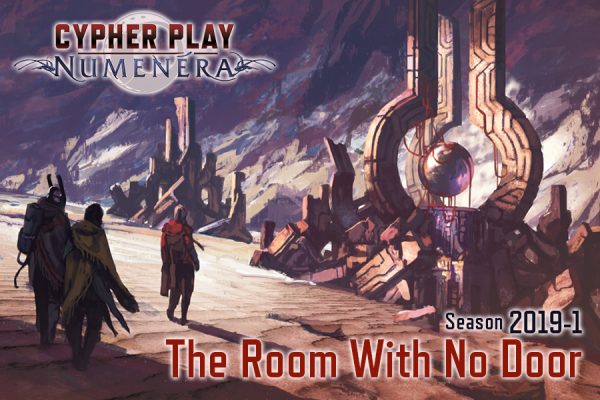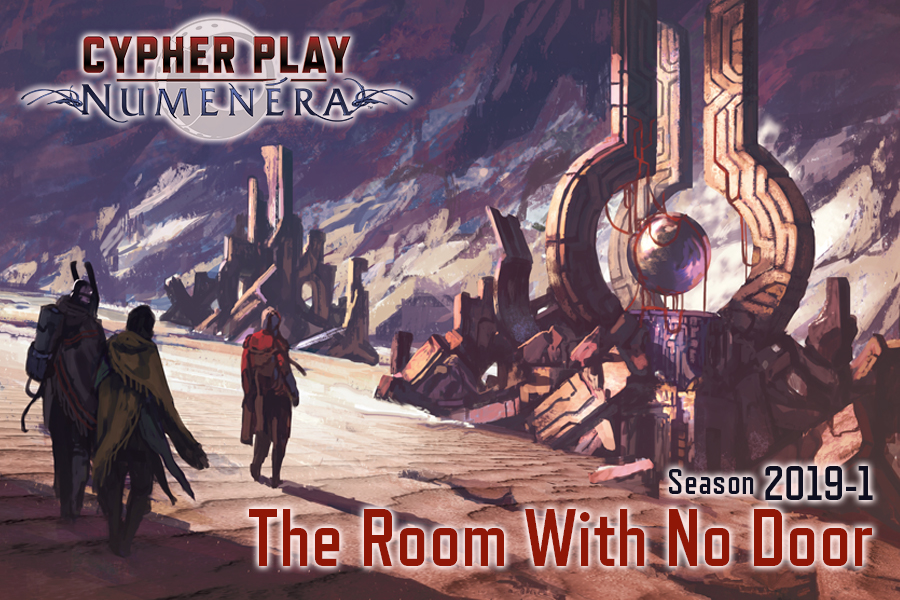 The new season of Cypher Play is starting soon!
Cypher Play is our organized play program—new adventure scenarios from MCG, available only in game stores, and played in game stores to build a community of active gamers. Every player even gets to take home a copy of this exclusive adventure content.
Season 2019-1 is called The Room With No Door, written by MCG's Bruce R. Cordell. You'll play siblings sent on a strange and wondrous trek at the request of your deceased uncle's steward (an automaton) to reveal secrets of your past and legacy.
A heist. A journey. An exploration. A reunion. The season comprises 6 sessions with sessions 2-4 available to be played in any order! And as always with Cypher Play, each session is perfect for a totally new drop-in experience.
Discover your past, seize your legacy. Learn what might be behind The Room With No Door.


If you're interested in trying out Numenera Discovery and Numenera Destiny for the first time, keen to find new Numenera players in your area, or just want to get in a bit more Ninth World gaming, ask your friendly local gaming store if they're running Cypher Play!
If you're a player or GM and you'd like to see Cypher Play at your local game store, ask them to sign up! If your store doesn't have a Numenera GM, Cypher Play is a great opportunity for you to run some games. You can find more information about Cypher Play here.
Retailers: What if YOU are the Friendly Local Gaming Store?
If you're a retailer and you'd like to run Cypher Play at your store, apply at this link! (With 16 weeks per season, it's okay if a store signs up after the start of the season—there's plenty of "wiggle room" to schedule events in a way that works for you.) Here are the fundamentals:
It's free for stores to participate—and it's easy to administer and report.
It's free for players and GMs.
It's brand-new adventure content produced in-house by MCG's famed creative staff.
It's newbie-friendly, and tolerant of players dropping in and out.
A typical season is 6 or 7 linked scenarios, with each scenario meant to last about 2 hours. Seasons are typically four months long, and you can schedule your sessions whenever you like within that window.
You can find more information for retailers here.