We (Charles and Tammie) spent a few sunshiny days in Las Vegas last week for the Game Manufacturers Association Trade Show (GAMA). GAMA brings together game manufacturers, distributors, and retail stores for a week in Vegas to debut new products, talk shop, and learn from each other. In addition to loving the Vegas sunshine, we had a great few days talking with store owners and managers about Numenera and The Strange, and we got to show off In Translation: The Strange Character Options to everyone.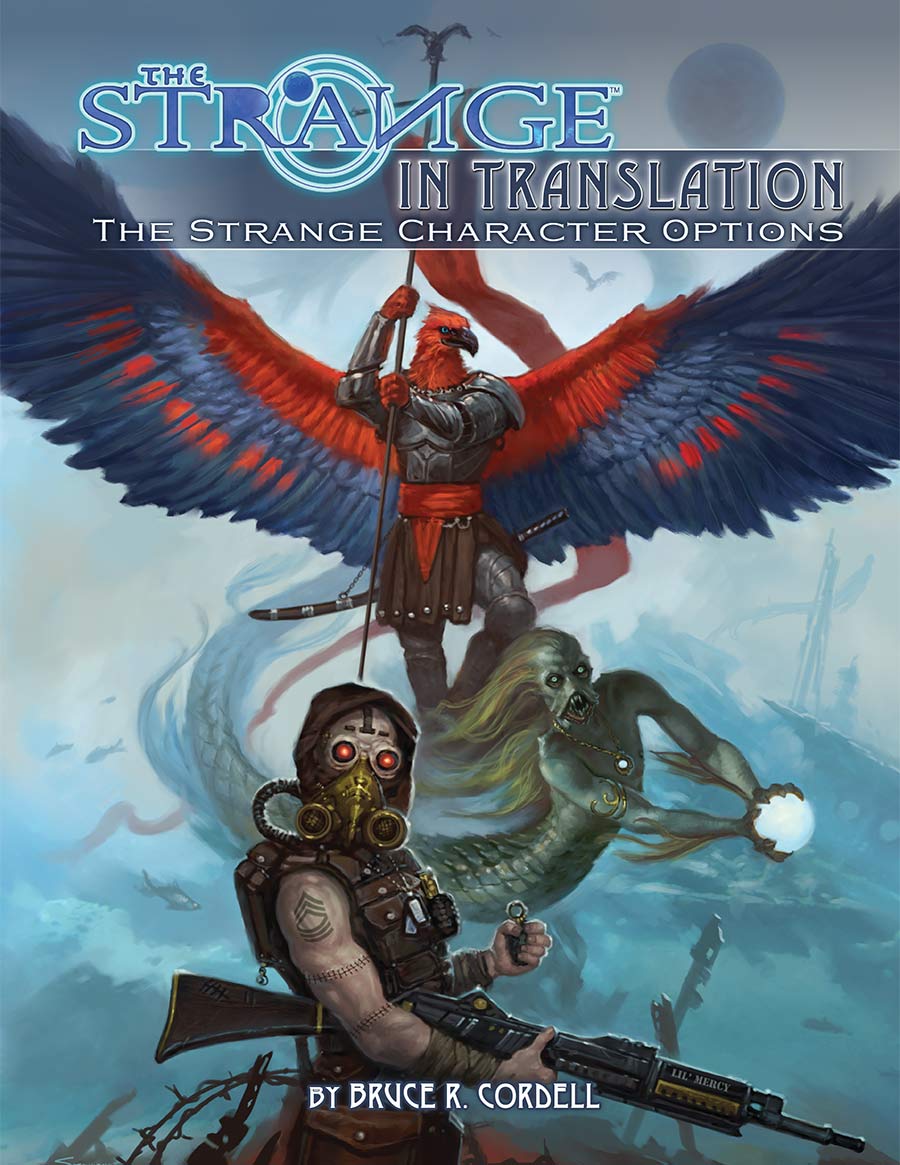 The trade show was well-attended, with initial reports being 300+ retail stores represented. This is our best chance each year to speak directly to as many retailers as possible, find out how best to support them, and share with them exciting MCG news, such as how we've brought on David Wilson Brown to help shepherd the Asset Team and our plans to grow demos and organized play.
Here's a photo of our GAMA booth: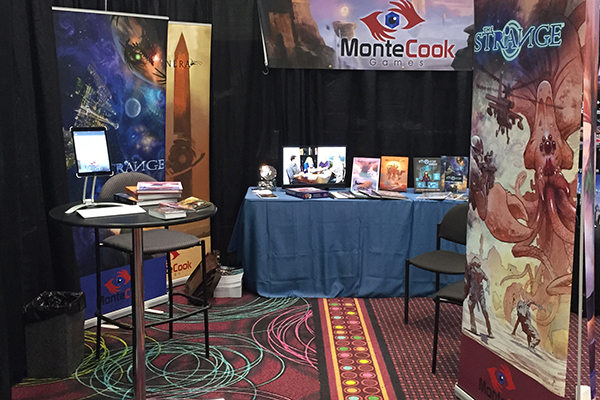 See the TV screen on the table? It's running a continuous video loop of How to Play Numenera and How to Play The Strange. We wanted to demonstrate how retail store owners can stream the videos in their stores. You can check out other videos on the Monte Cook Games YouTube Channel.
While our activity was primarily limited to the GAMA exhibit hall, we also had several meetings with licensees and partners and potential future partners. One of those meetings was with Lone Shark Games, who will be developing an as-yet untitled Numenera Board Game that was designed by Smash Up's Paul Peterson and Tabletop's Boyan Radakovich. We can't wait until we can share more about this project with you, but this is all we can tell you now.
And as Shanna announced in the Cypher Chronicles, we held a viral contest to connect with retailers who may not have heard about Numenera and The Strange. We will be sending a ton of cool loot to the winner, The Wizard's Chest of Denver, Colorado, and we'll coordinate with them to host a pizza party/game night featuring Numenera and The Strange. They'll also receive two front row seats to the premier of Numenera: Strand. I'm sure we'll do something similar next year, so if you're a retailer, you should stop by our GAMA booth!