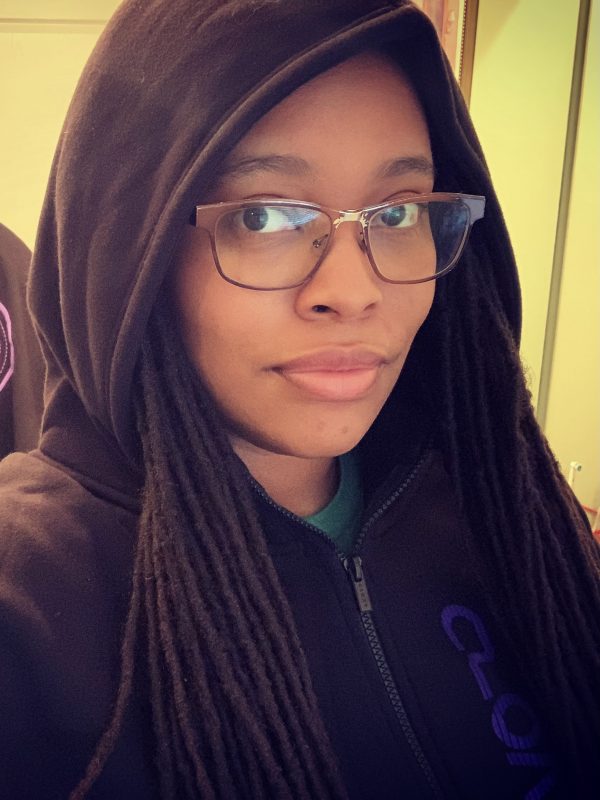 LaTia Jacquise Joins Monte Cook Games as Community Relations Coordinator
Monte Cook Games, LLC, the company behind the popular and award-winning tabletop roleplaying games Numenera, No Thank You, Evil!, the Cypher System, and Invisible Sun, welcomes LaTia Jacquise to the MCG team as Community Relations Coordinator on October 26th, 2020.
LaTia has been active in the gaming community for some time. She's a streamer, most perhaps notably with the WotC-partnered show Rivals of Waterdeep, as well as a freelance writer and developer whose recent contributions include the Into the Mother Lands RPG and numerous works on DMs Guild and D&D Beyond. She has served as a Community Manager for the D&D Adventurer's League, and brings substantial experience in brick-and-mortar game retailing with her.
In the Community Relations Coordinator role, LaTia will continue to grow and support MCG's multiple, overlapping communities. This includes retailers, as well as gamers congregating and interacting in online communities, through organized play, at conventions, and at their local retail stores.
"MCG's fans, the people who play and love our games, have been so wonderful and supportive of our company," commented MCG's COO Charles Ryan. "LaTia's experience and insight, and her great voice in the community, makes her a fantastic choice for building and growing the programs that support them. We're really excited about bringing her into our small team."
"I'm excited about spreading the passion I've gained during my years in tabletop RPGs to the community MCG has built," LaTia said. "And I'm looking forward to immersing myself in the stories our games produce, and adding my voice and experience to this already amazing team of people!"