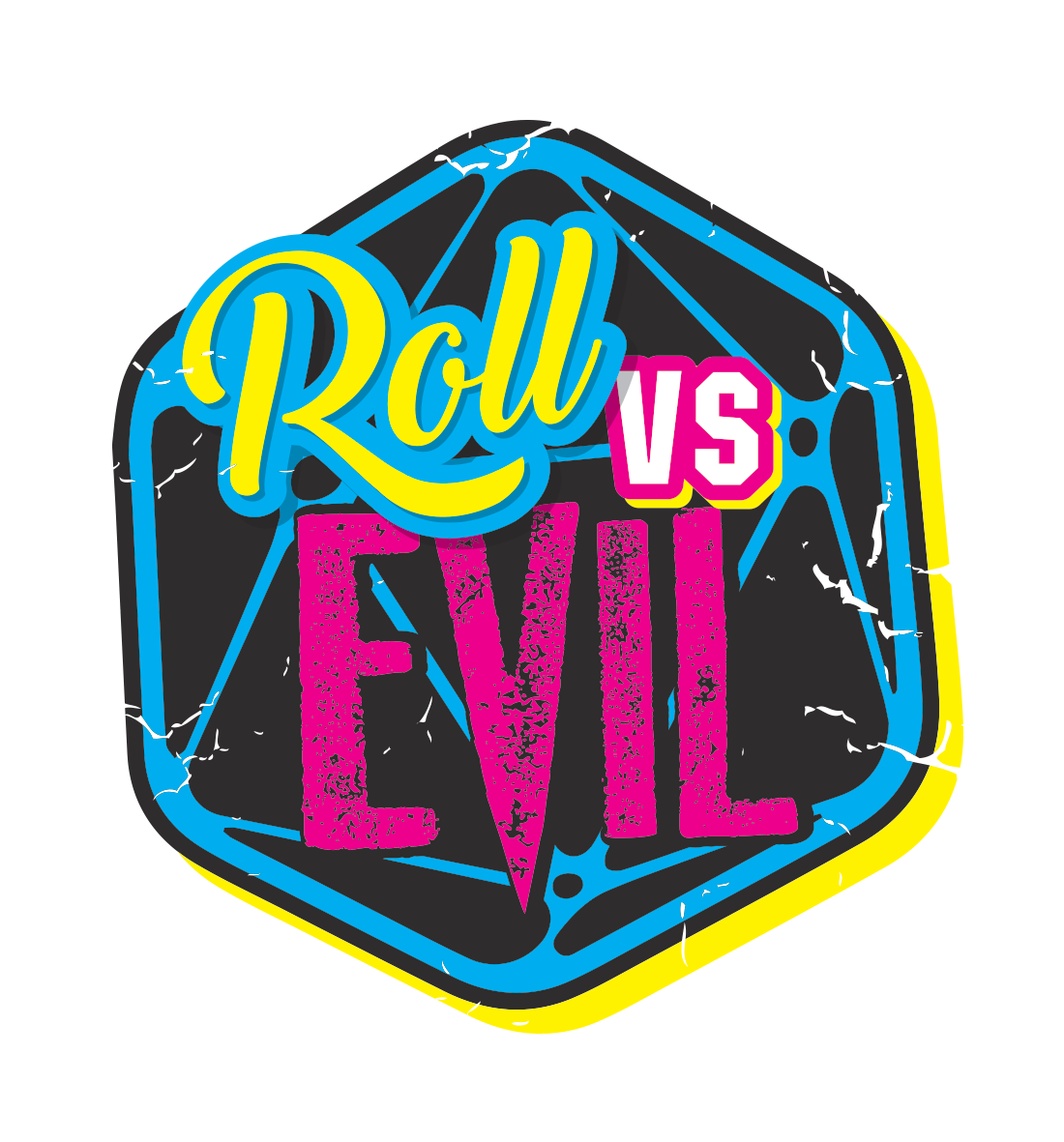 Last week at the GAMA Expo, we learned of a brand new fundraising initiative called RollVsEvil. Launched by Chris and Rita Birch (the co-founders of Modiphius Entertainment), RollVsEvil is their way of combatting the terrible deeds happening in Ukraine, and an opportunity for the TTRPG community to support groups and charities providing medical aid, evacuating vulnerable people, finding places for evacuees to stay, and combating the human trafficking at the border.
When Chris asked if MCG would like to participate, our answer was, of course, an emphatic "Yes!"

How can you help?
Just play a game this Saturday, March 26th, (or whenever you can) and donate—it's that simple! Collect the money in the way that works best for you (GMs could collect from in-person tables; streams and online games can donate directly) and then make the donation on the RollVsEvil fundraising page.
If you're playing one of our games, we've come up with a list of incentives that you can use at your tables to earn a little extra for RollVsEvil!
A $1 donation gets you:
A free re-roll (if you have no XP)
A free Asset
A $5 donation will get you:
A Player Intrusion
The ability to carry one extra Cypher beyond your character's limit
A new one-use Ability
The ability to benefit from a rest on your next action (regardless of where you are on the recovery roll tracker)
The ability to upgrade a success to a success + minor effect, or:
The ability to upgrade a minor effect to a major effect
And a $10 donation will get you:
GM Intrusion
Cypher Wild Card! Pull a random Cypher and use it immediately
A new Ability that you can use for the whole of the encounter or game
The ability to negate a special damage effect (e.g.: being stunned/paralyzed/poisoned when you take damage)
Additionally, Asset Team members who run games and provide proof of donation will receive double shins for RollVsEvil game they run, plus a bonus amount based on the amount your table donates! Send proof of donation (a screenshot of the receipts) along with your report to latia@montecookgames.com!
This Saturday, play a game, donate, and fight real evil!