(Update October 2016: We're Kickstarting two new expansions for No Thank You, Evil!)
I was probably about six years old when I played my first roleplaying game, Bunnies and Burrows. I was obsessed with Watership Down, and all I really cared about was the fact that I could be a bunny and that I could wear the bunny ears from my Halloween costume when we played. I honestly remember very little about the rules, except that you could fight things with a special kind of karate called Bun Fu. (We had pet rabbits at the time, and I thought I knew an awful lot about how rabbits acted, so my Bun Fu was mostly me thumping my feet on the linoleum floor as hard as I could until our babysitter–our GM–couldn't take it anymore and told me that sometimes bunnies fought very quietly so they didn't give themselves away to their enemies.)
My own young start in RPGs is part of the reason it delights me every time we hear from players who are running Numenera and The Strange for their own kids. It surprises me too, because while Cypher System games are designed to be rules-light and story-heavy, they weren't designed specifically with kids in mind
Reading the blogs from parents over the past couple of years who've taken the time to tweak the games to make them a bit easier and more kid-themed has been inspiring and informative. Older kids are running games with their parents and for their siblings. And non-gaming parents, aunts, uncles, and even grandparents are jumping in. We've seen Disney princesses, weird Santas, saddle-wearing cat balloons, and all kinds of other super imaginative ideas arise from families gaming together:
Numenera Ninth World Christmas Special
I Played Numenera with My Kids
Numenera and a kid with mild Asperger's syndrome
We've even gotten drawings of characters, letters from young players, and papercrafts of scary creatures in our mailboxes and inboxes.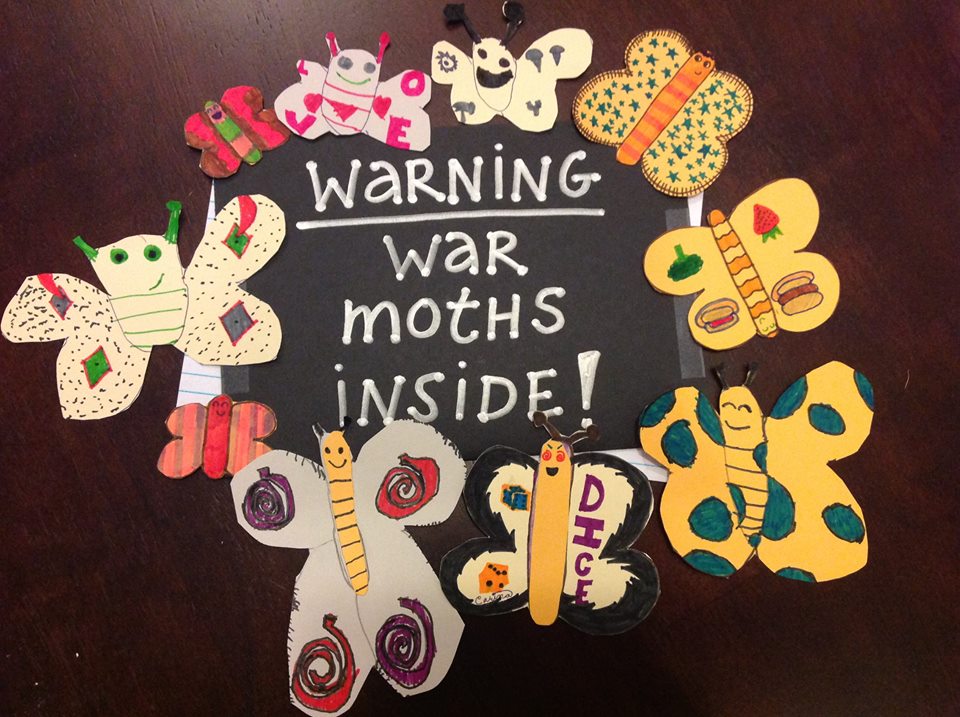 It's been incredibly inspirational, and a bit awe-inspiring, knowing that something you had a hand in is bringing families together in such a cool way. When I was a kid, I didn't know a single parent who played roleplaying games. But now that so many of us gaming geeks are old enough to have kids, that's completely changing.
If you've been reading my series on designing games for kids (and if you haven't, you can find it here), you might already be anticipating what I'm about to say next:
We're making an RPG for smart kids and their families called No Thank You, Evil! It's based on a slimmed-down version of the rules system from Numenera and The Strange, and it's designed to be fast, easy, and fun for kids as young as 5.
We've been working on the game behind the scenes for more than a year now. We started by researching kids' games (RPGs and non-RPGs alike), learning more about children's developmental stages, and looking into important accessibility issues for young gamers (including dyslexia, color-blindness, and autism). Then we started breaking apart the Cypher System rules and putting them back together in a way that was simpler and more child-friendly.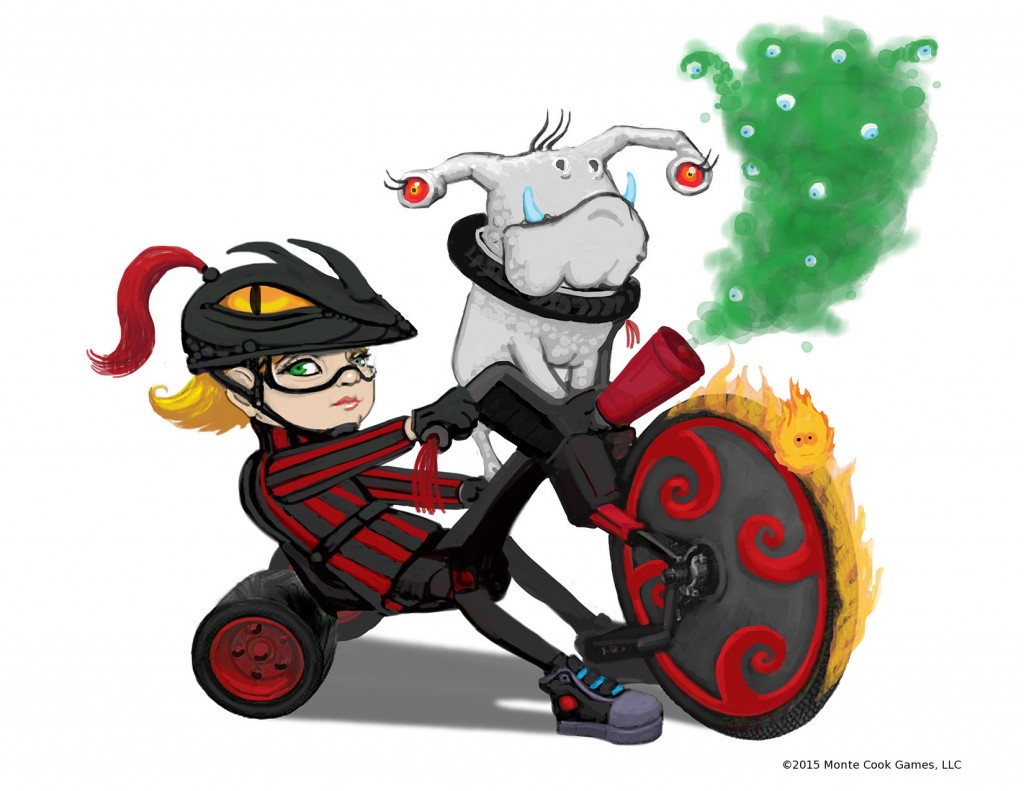 We knew what we wanted:
A game that makes it simple for families to roleplay together. This meant creating rules that accommodate the youngest, newest players as well as older, more experienced players. To achieve this, there are different rule levels, each one geared toward a particular age group, from 5 on up to the point where the players are old enough and experienced enough to try running the game (probably around 10 or 11). So families can play together easily, even if the players cover a wide age range. Adventures are designed to be short but flexible, running anywhere from 30 minutes to an hour. All you need to play is the rules, a character sheet, and a d6.
A game that's accessible to the widest variety of players. We are working hard to make sure that the game is accessible to players with challenges like dyslexia, color-blindness, visual impairments, and autism. Character sheets are large, and colorful Pool tokens and character cards means that there's very little writing or math involved in gameplay.
The kind of art that gets kids excited about their characters and the game world, and that encourages them to jump into someone else's shoes (or princess dress or superhero costume) for a little while. We're working with our lead artists, Cathy Wilkins and Michael Startzman, to create diverse characters that reflect the real world of gameplaying families.
A  game that is, more than anything else, tons of fun. One that inspires creativity and connectivity, and creates a sense of wonder. Kids can be anything they want to be, from a Cool robot who Loves Ooey Gooey Things to a Powerful fighter who Experiments with Science. Every character also has a companion, a special friend that knows secrets and travels with them. They may have a floor-thumping dust bunny named Mabel or a fiery dragon who roasts marshmallows on the tip of his tail.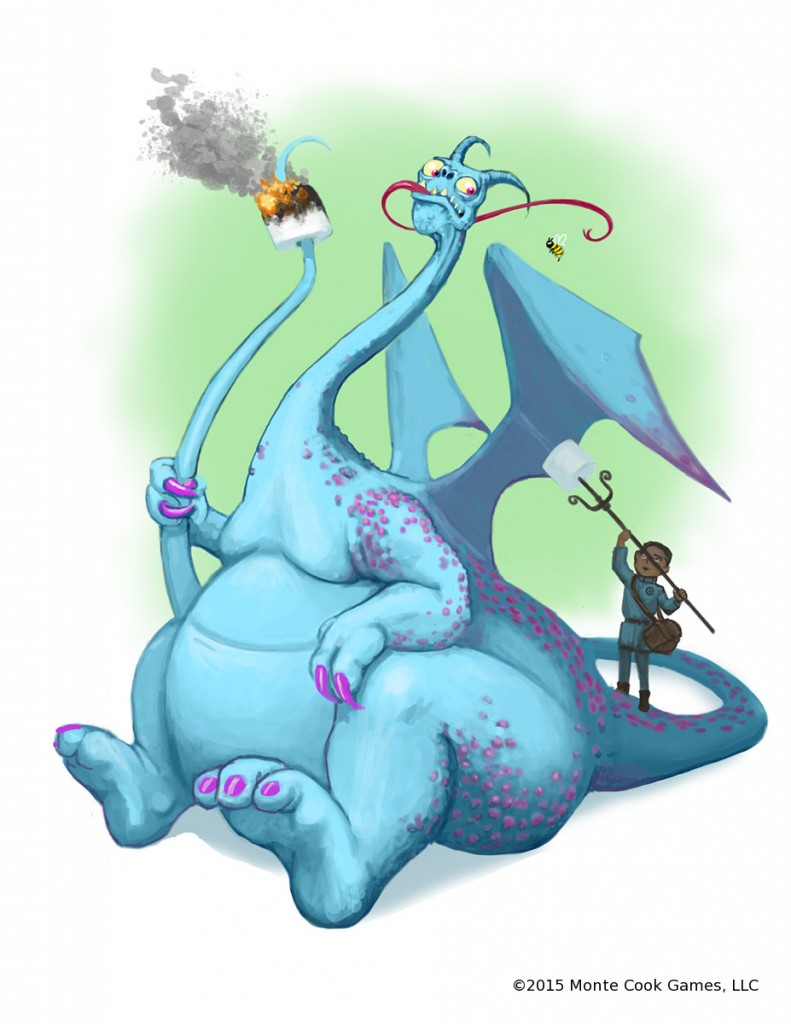 No Thank You, Evil! is currently out to our early playtesters. We asked gaming and non-gaming families to test the rules, the character creation, and the adventures to make sure that everything is working the way we want it to.
In early May, we'll be doing a Kickstarter for No Thank You, Evil! We'll be offering the basic game (which will also be available in stores), as well as a super-cool deluxe game with lots of extra props and goodies. And with stretch goals, who knows what we'll come up with!
Between now and then, we'll be offering more tidbits about the game, as well as some more art. And maybe we'll even tell you the story of the smart young girl who came up with the name, "No Thank You, Evil!" and how it came to be our next Cypher System game.