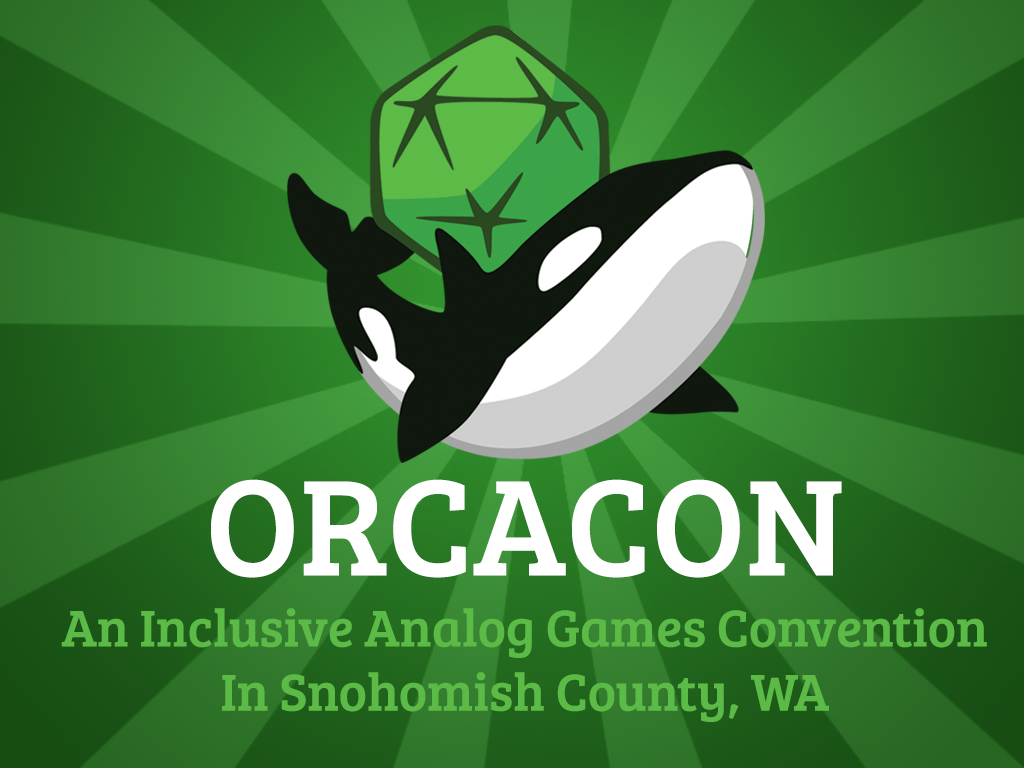 Orcacon is a Pacific Northwest event focusing on tabletop games and general geekery featuring loads of great guests, gaming, and panels. We'll have MCG game events, and our own Sean Reynolds will be hanging out on Friday and Saturday. OrcaCon features scheduled games, open game areas, tournaments, panels/workshops, and plenty of free game demos, and caters to both those new to the hobby and lifelong gamers looking to explore new games.
(Update: Sean hurt his back Thursday night and won't be at OrcaCon on Friday, but still plans to be there on Saturday.)
If you're in the Seattle area, come by, play a game or two, and say Hi to Sean! He'll be attending the So You Want to Run a Con (2:00PM) and Knights and Nightmares: Horror in Tabletop RPGs (5:00) events.