Last month, Spectrum, a beautiful annual art book, announced the artist list for Spectrum 24. We submit to this on behalf of our artists, to both honor and showcase the wonderful work they do for us. This year several of these pieces got in.
Lie Setiawan first started illustrating for us last year with Gods of the Fall, and he blew us away from his first sketches. His work is bold, exciting, and full of action—and really set the tone for the whole book. To no one's surprise, his cover for Gods of the Fall got in: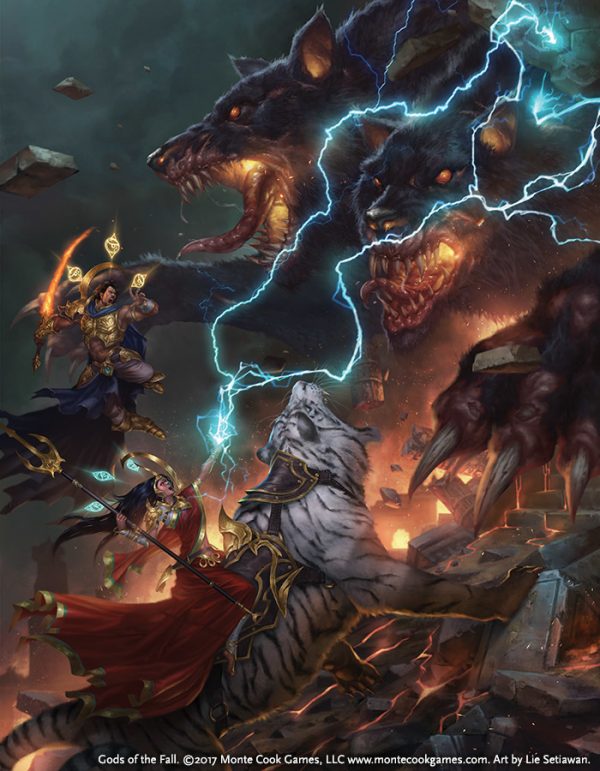 As did his wide piece for the Soulrest chapter – Escaping Hell:

Aaron J. Riley also first started with us on Gods of the Fall and he too will be in Spectrum 24. He has a great painterly style that really captures motion through his brush strokes.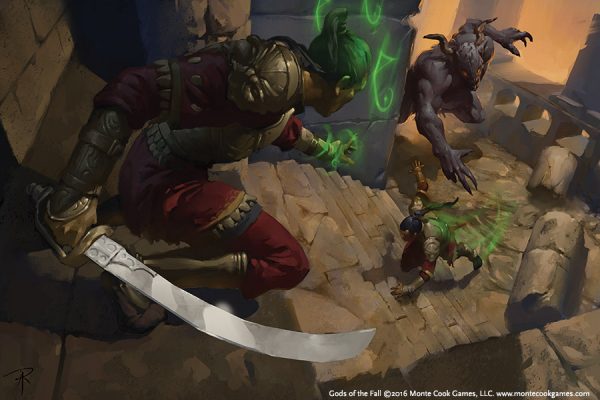 Into the Deep had a bit of love as well. Sam Santala (credited previously as Sam Cullum) has been working for us for about as long as I have been here, and his work is quite special. His piece Underwater Ship Station was selected.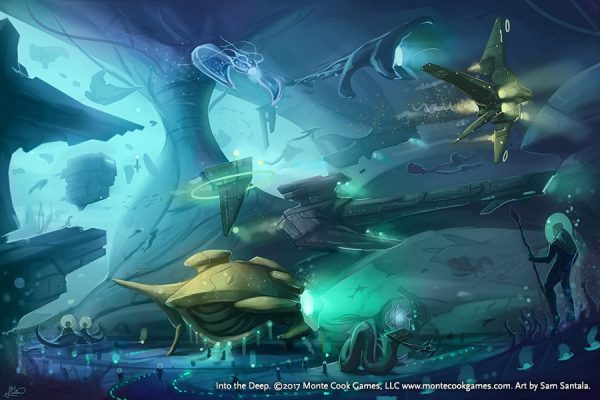 Finally, while we didn't submit much from Invisible Sun, we did send them a few pieces, and one was chosen: Roberto Pitturru's Angel with Words for Wings. Roberto has appeared in most of our books, because he's fantastic and one I can count on to do something great again and again.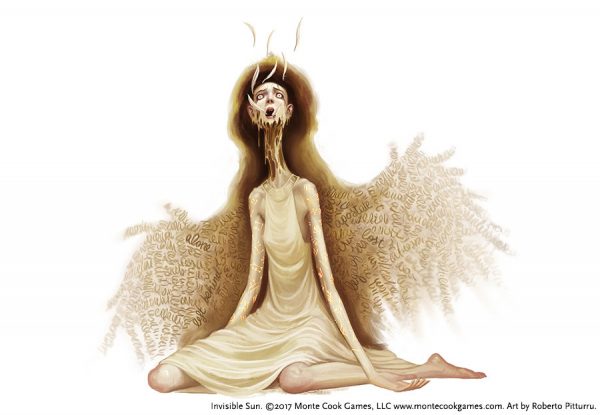 I would be remiss in not giving a shout-out to other artists we work with who also will be in Spectrum 24—congratulations to Samuel Araya, Brynn Metheney, Winona Nelson, Matt Stawicki, and Tiffany Turrill. You do great things for us, and we're always excited to see you get the recognition you deserve.
Spectrum 24 comes out this fall and it's a great book to pick up (previous years are just as inspiring and often available as well). And if you happen to be in or near Kansas City on the weekend of April 21st through 23rd, swing by the convention center and check out Spectrum Fantastic Art Live—buy some prints, originals, or just meet your favorite artists. I'll certainly be there.