Description
Chronicle your character and their planar journeys with the most awesome character notebook ever!
From the artisans at The Rook & The Raven, this discbound journal is simply the most flexible and elegant way to record your character and their planar adventures.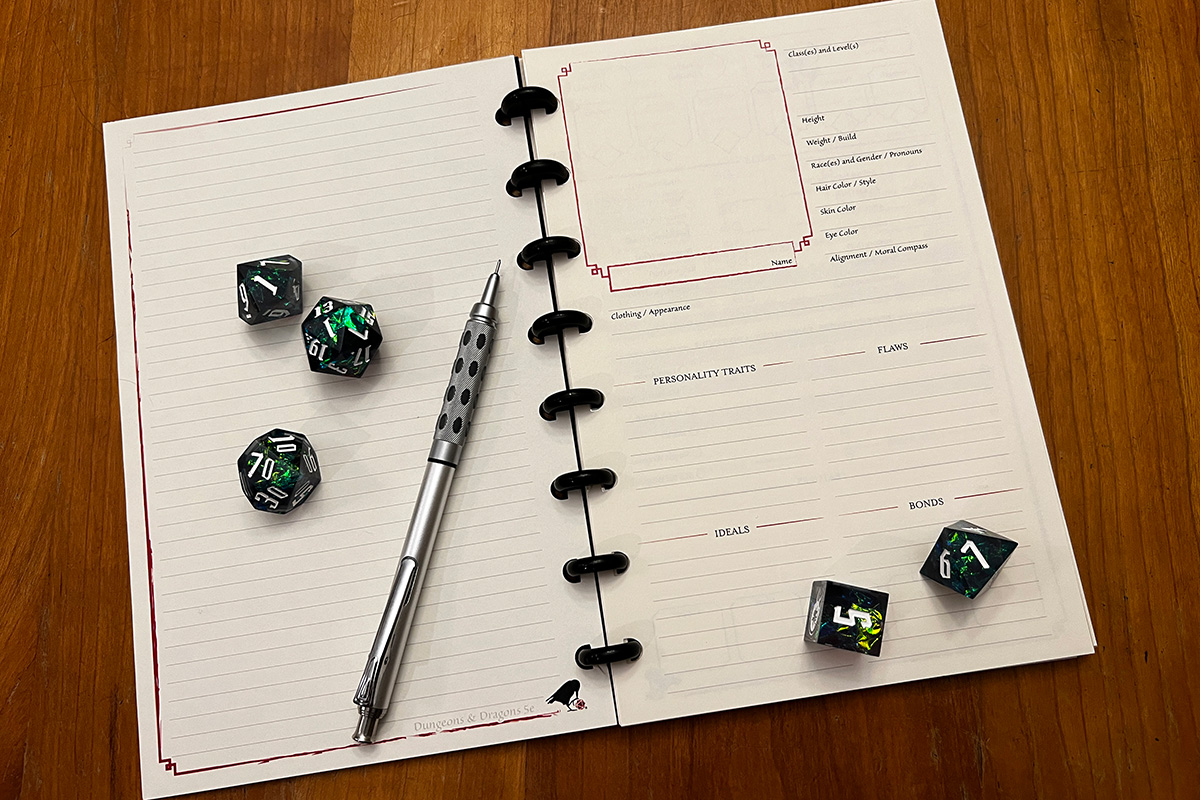 In addition to a complete character sheet, the beautiful pages in this journal include sections for your backstory, your treasure, your personal notes, and of course session-by-session records of your adventures. You get lined pages, gridded pages, and sectioned pages for recording all the different sorts of info it's handy to track over the course of a campaign—interesting places and NPCs, notes on other characters, the story of your adventures, and other musings. Two clear plastic pages serve as bookmarks, and take wet-erase marker to easily track hit points, pools, spell slots, XP, and other variables. And because it's discbound, you can remove, add, and reposition pages as your heart desires.
You get over 80 pages—and it's fully compatible with Campaign Diary refill packs from The Rook & The Raven, so you can add more if you run out of space. The journal includes complete character sheets for both 5E and Cypher System—use whichever pages are right for your game!