Description

Creatures and characters from across the planes…
The many and disparate planes of the multiverse are home to an infinite variety of strange and dangerous creatures—and an equally broad array of heroes and adventurers who explore—or are native to—the planes. Whether you're playing a Planebreaker campaign, taking your fantasy adventures into the planes by some other means, or simply want to add some otherworldly encounters to your game, Planebreaker minis bring mysterious and wild creatures and characters to your game table.
Physical minis are 32mm scale, and come with 32mm and 40mm bases. Some assembly is required.
Digital STL file sets include supported and unsupported versions of each figure for use in 3D printing. Print as many as you like at home, or send them to a service such as Shapeways. These STL files are for personal, noncommercial use.
Planebreaker Miniatures Pack 1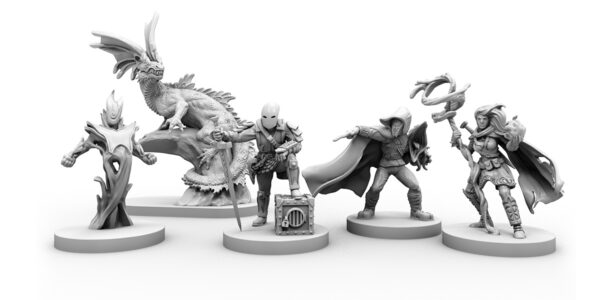 Accumulator • Portal Dragon • Nambu Bounty Hunter • Villainous Wizard • Path Walker
Planebreaker Miniatures Pack 2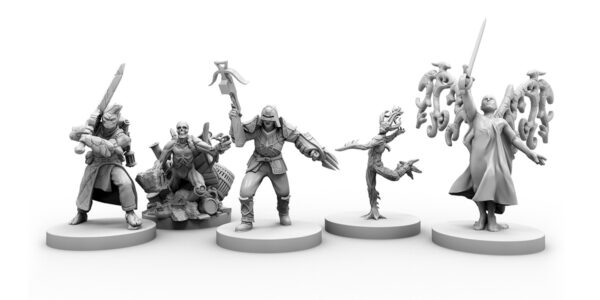 Acherite Adventurer • Grime Shambler • Psychic War Veteran • Sprig • Inkarnate
Planebreaker Miniatures Pack 3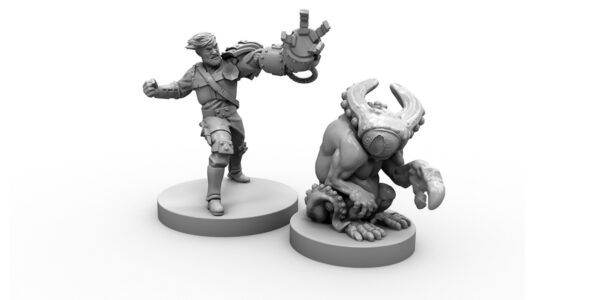 Planar Adventurer • Avernus Observer