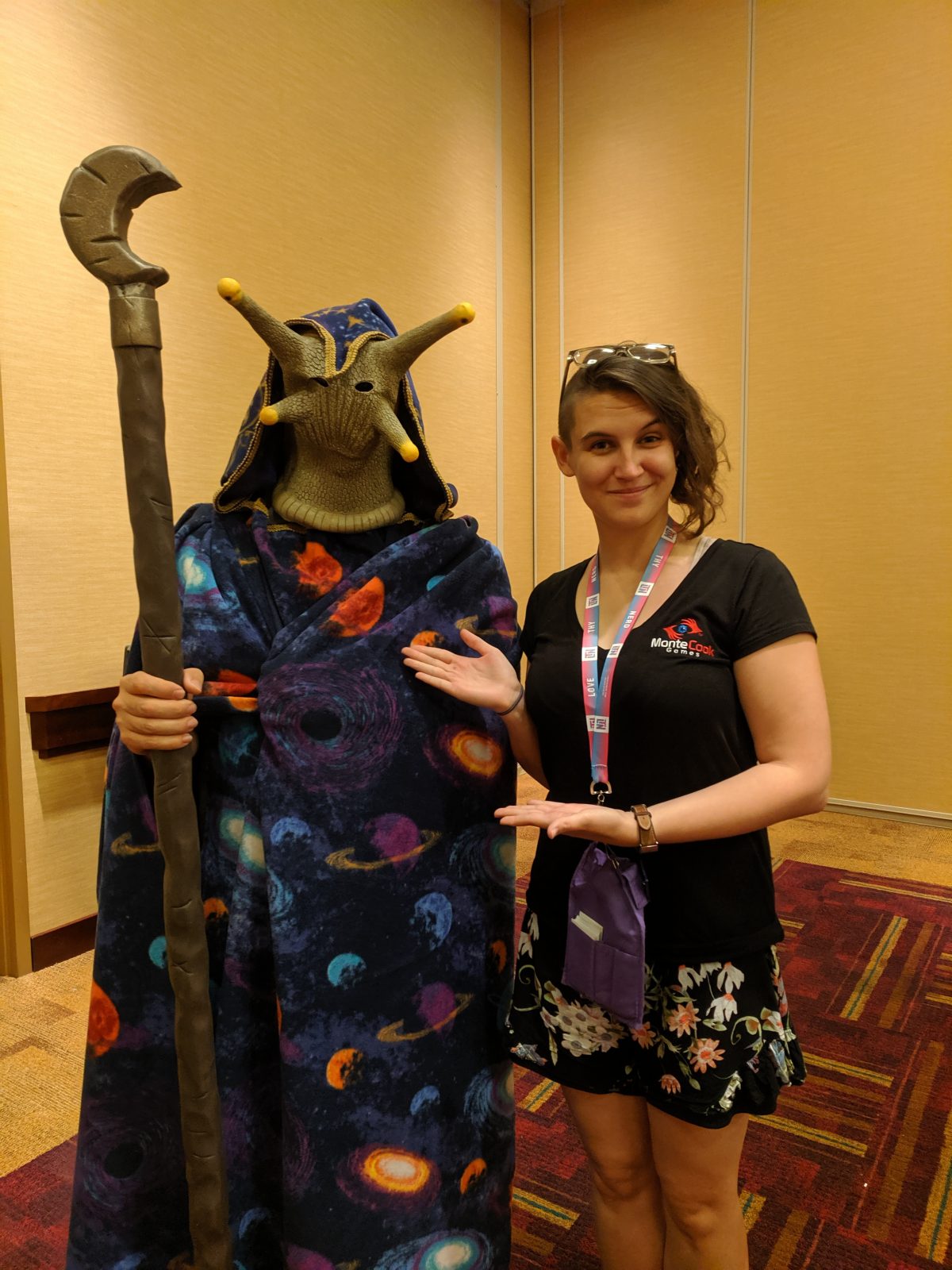 Darcy Ross joined the MCG team back in the summer of 2017, taking the reins as our Community Relations Coordinator. It was an easy fit; Darcy was already a visible and much-loved member of the Numenera and MCG gaming community. She quickly built upon that foundation to grow and strengthen not just our network of fans and gamers, but also our relationships with the retail community, with podcasters and streamers, and with other gaming professionals. She's been a tremendous asset to our business, our games, and our circle of friends.
But as sometimes happens, new opportunities come along that are just too interesting and exciting to pass up. So it's with sadness that we will soon be saying farewell to Darcy, who, at the end of this month, will be moving on from MCG. We will miss her here, within the virtual halls of Monte Cook Games, but we can't help but be excited on her behalf as she moves into what's next.
Darcy's love of Numenera, Invisible Sun, the Cypher System, and the MCG community remains, so we hope and believe that she will remain a part of of our community of gamers. And she'll continue to help us as we make the transition to life without her over the next few weeks—so we haven't seen the last of Darcy!
Though there might be a few bumps in the road ahead once Darcy departs from MCG, we anticipate continuing and building upon the programs that she has been driving. We'll have more information on programs and streams as we move forward, but for now, please rest assured that we will do our best to carry on Darcy's wonderful work.
Please join us in thanking Darcy for the great work she's done here at MCG and in the fan community over the past three years or so, and in wishing her well in her next adventure!