My gaze focused back on the thing in his hands, that dead, curling lump of clay, and I watched it move. It coiled around, through its own face, and flailed its long, distorted fins in desperate pained movements. It made a noise that sounded like a scream heard through water and stretched out towards my mouth, which I'll admit was hanging open in horror. If I hadn't screamed and fallen backwards, I am sure the thing would have dived down my throat.
The Magnus Archives – Episode 126 "Sculptor's Tool"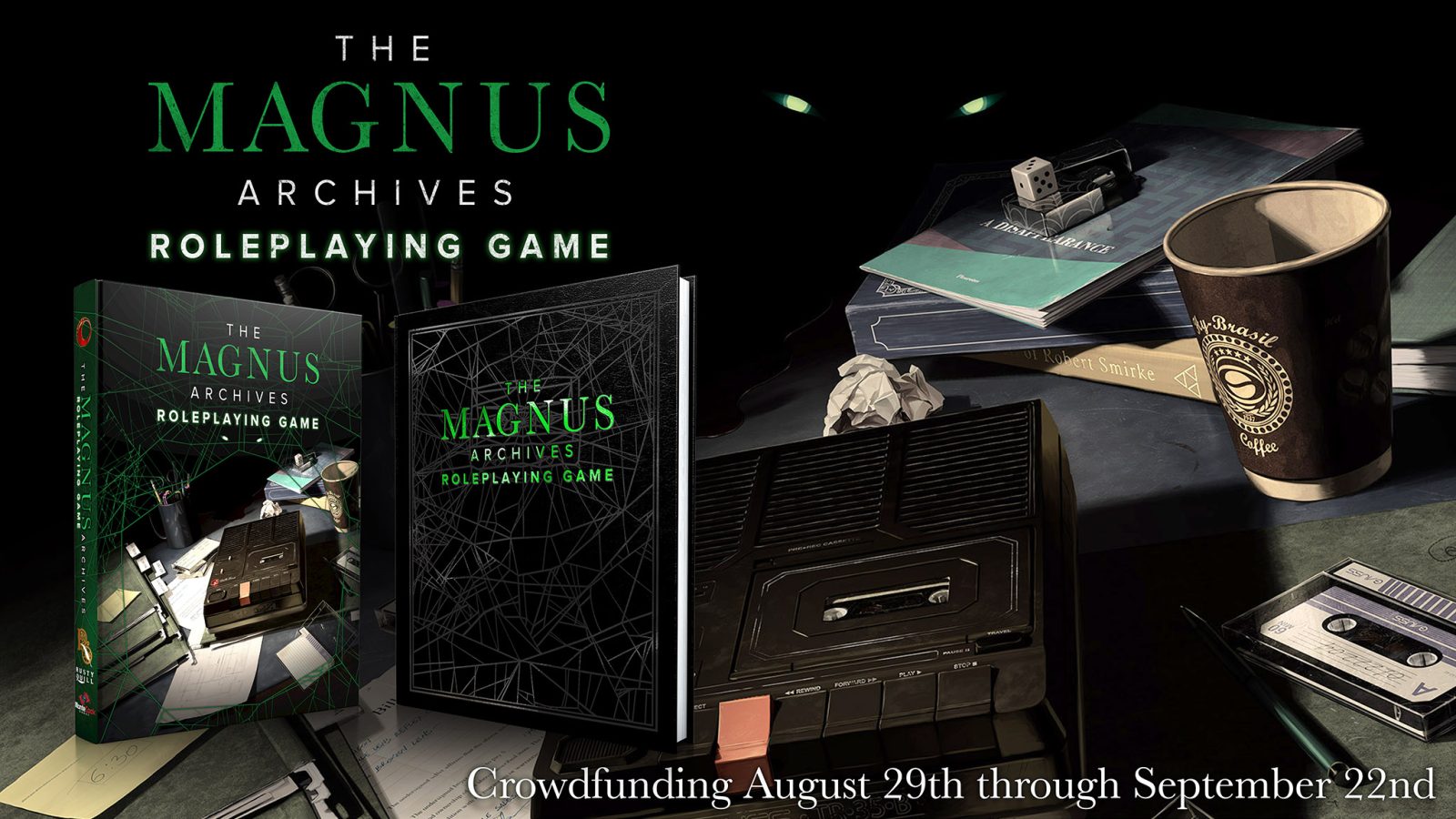 Statement Begins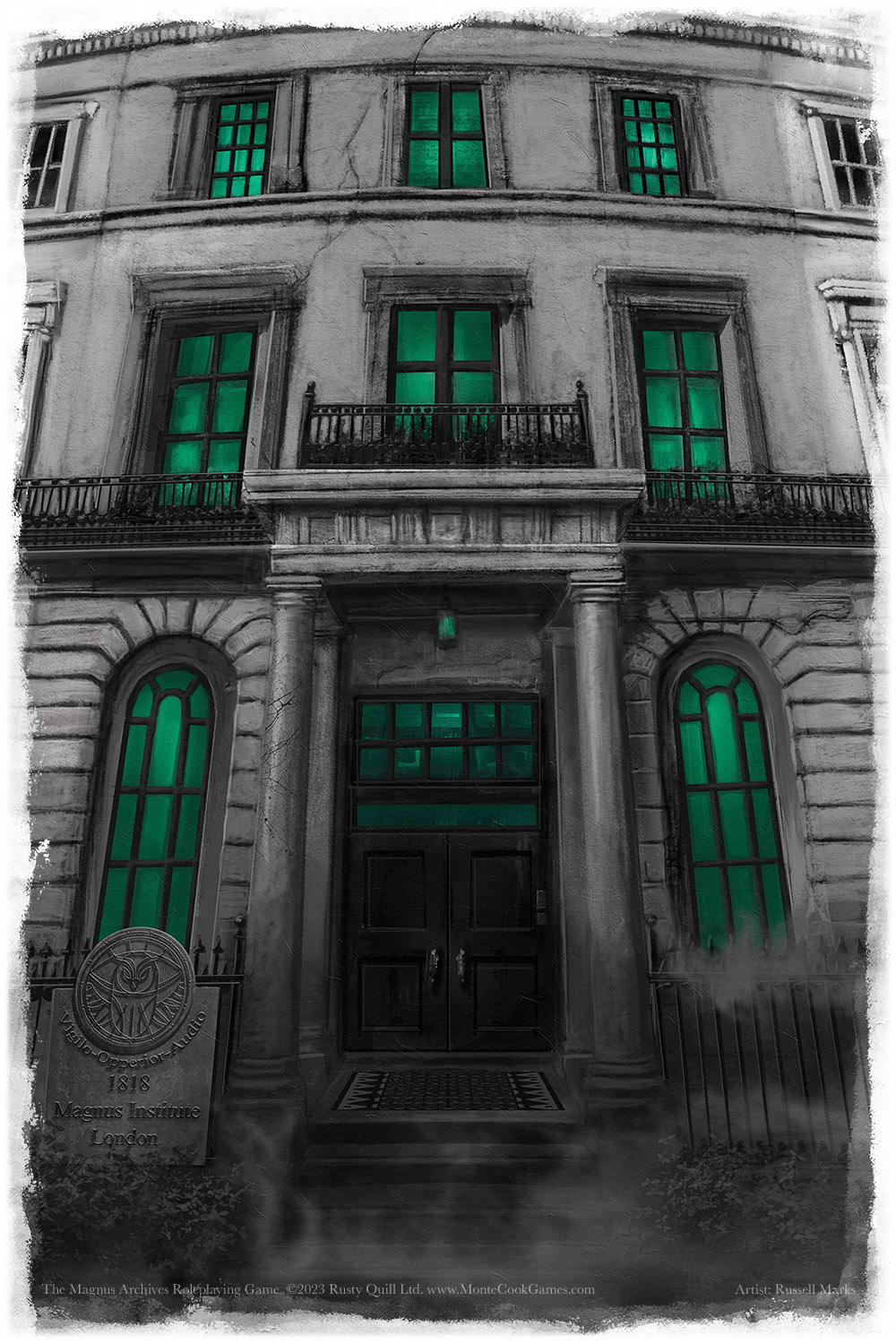 The London-based Magnus Institute is dedicated to the research of the esoteric and the weird, and its archives contain hundreds of statements, from people of all walks of life, detailing their experiences with the supernatural. Individually, these stories are unsettling. But the true horror lies in the picture that forms between them—because as one looks into the depths of the archives, something starts to look back…
The Magnus Archives is an award-winning horror fiction podcast that digs into the archives of the Magnus Institute. It follows the actions of head archivist Jonathan Sims as he attempts to bring a seemingly neglected collection of supernatural statements up to date, converting them to audio and supplementing them with follow-up work from his small but dedicated team.
Monte Cook Games and Rusty Quill, distributors of The Magnus Archives podcast, are pleased to announce the forthcoming The Magnus Archives Roleplaying Game. Enter the archives yourself, investigating the supernatural horrors found in the podcast or those you create on your own. Work alongside Jonathan and Martin, Basira, Daisy, and the rest of the staff. Encounter the NotThem, the Anglerfish, or the Man Upon the Stair. Learn the truth of the books of Jurgen Leitner, the coffin that is also a pit, and The People's Church of the Divine Host.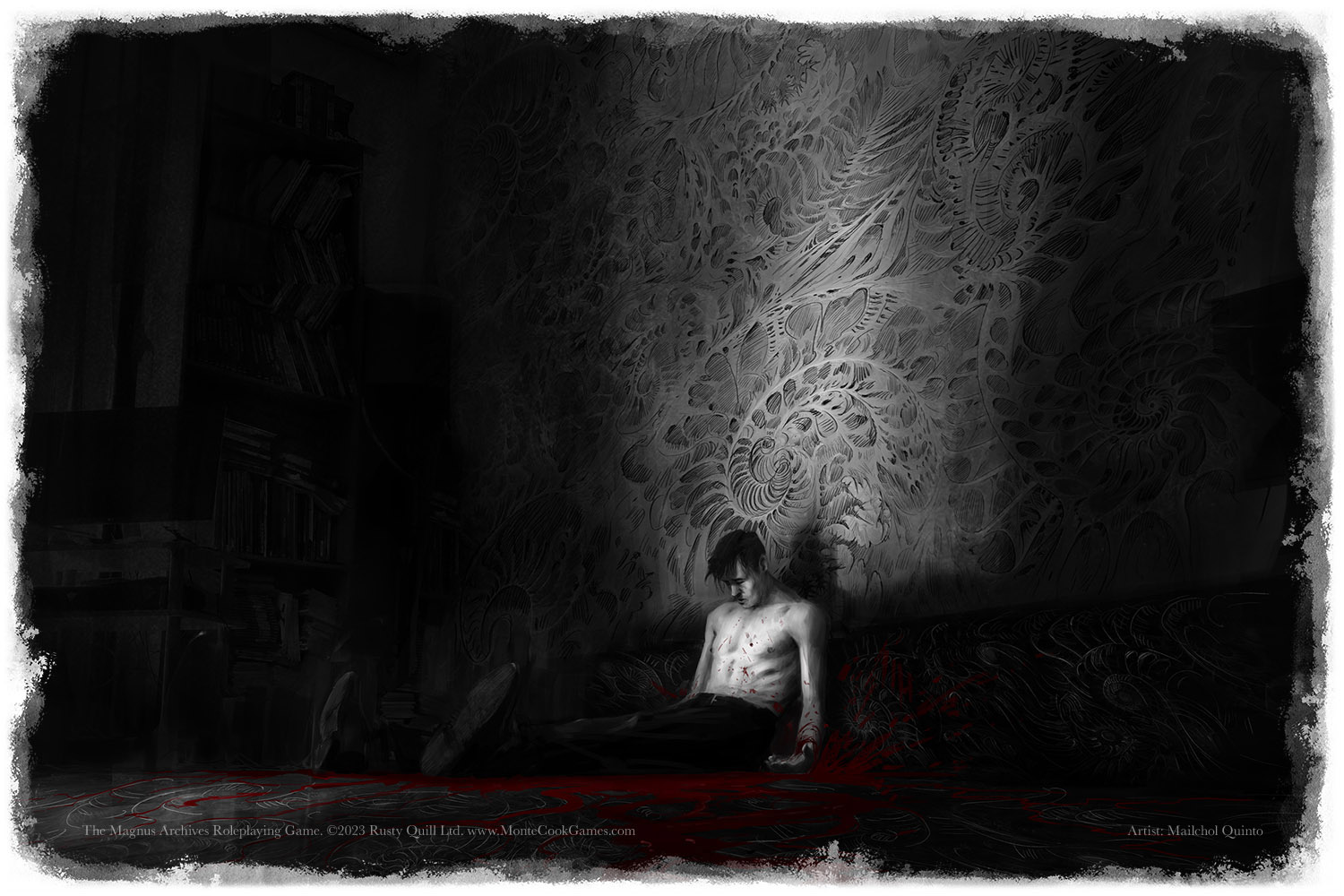 The Magnus Archives Roleplaying Game is built on the well-loved Cypher System mechanics. The rules are specifically tailored to reflect the horror and the action of The Magnus Archives stories, with the effects of fear and stress taking a toll on characters—but also unlocking access to mysterious supernatural abilities. Using such abilities might save your life—but might also send you further into the clutches of the entities at the heart of such powers. Your character might even eventually become an avatar… but is that a good thing?
You'll have to discover that for yourself.
Crowdfunding Now!
The crowdfunding campaign for The Magnus Archives Roleplaying Game is underway. In addition to the standard edition of the RPG, the campaign is funding limited-edition items such as a deluxe version of the game, an amazing set of custom dice, and even an actual Leitner book: A Guest for Mr. Spider. Don't miss this exceptional campaign!