Got a cool idea for a cypher? Wouldn't it be neat if you could add any cypher you wanted to your Cypher Deck? Now you can: Today DriveThruRPG took the wraps off the Numenera Cypher Card Creator.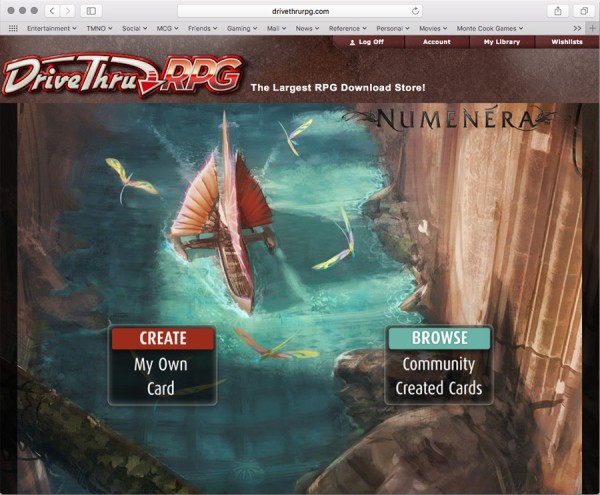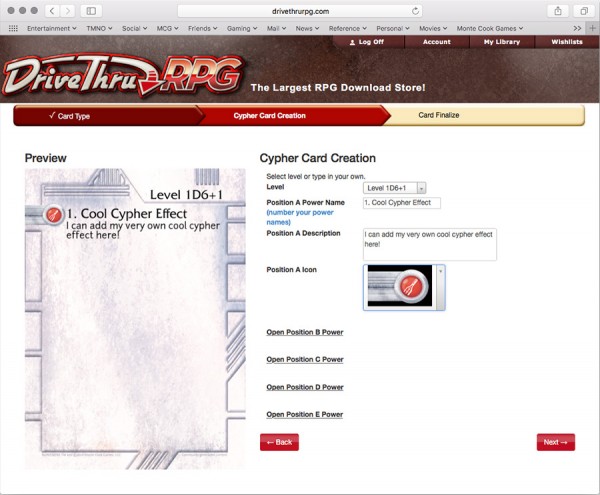 The Numenera Cypher Card Creator lets you design your own cypher effect cards, just like those in the Cypher Deck and Cypher Deck 2. Create as many as you like—designing them is free. You can then order print versions of your cards (they cost just $0.25 each) and have them mailed to you. The cards you make are physically indistinguishable from the official MCG cards, so when you add them to your Cypher Deck, they'll be a perfect fit!
There's even a marketplace, where you can browse cards designed by other fans, or offer yours for sale to others!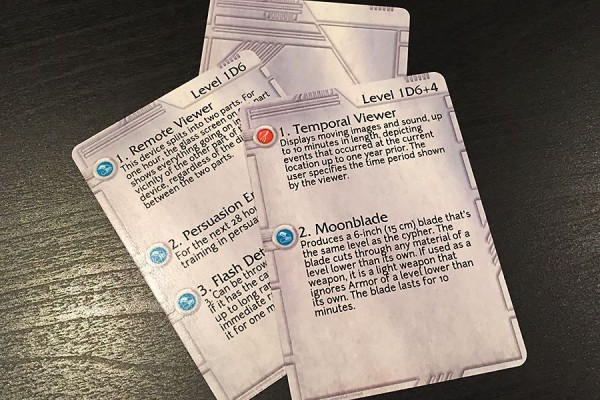 The Numenera Cypher Card Creator was unlocked during the Into the Ninth World Kickstarter campaign, and we're excited to deliver on this reward to the backers and all Numenera fans. We think you'll find it a useful tool for your Ninth World campaign for years to come. Check it out!