We show off a pair of beautiful games, now shipping to backers. We'll be showing them off in person at Gamehole Con next week. This issue of Cypher Chronicles is short but sweet—but well worth a look!
You can get Cypher Chronicles, and other MCG news, delivered right to your inbox! Enter your email address and click the Subscribe button in the right-hand column, and you'll never miss a post. You can also suggest topics for Cypher Chronicles by emailing us at cychron@montecookgames.com.

Look at All This Wonderful Stuff!
It's been a busy week at the MCG warehouse! We've received dozens of pallets of new product in the past seven days—so much so that our lovely new space, which seemed so huge just a couple of months ago, is now stuffed to the gills. Fortunately, we're moving directly into the fulfillment process, so a great deal of it will head straight out to our crowdfunding backers.
Those images above are of The Weird and The Devil's Dandy Dogs—both of which began fulfilling to backers last night. We also have quite the accumulation of recently arrived items for the Old Gods of Appalachia Roleplaying Game, so backers of that campaign can look forward to exciting fulfillment news very soon!
(Not a backer? Fret not—preorders for both The Weird and The Devil's Dandy Dogs are open now, and preordered copies will ship as soon as fulfillment runs its course.)
Can We Just Take a Moment to Appreciate How Beautiful These Games Are?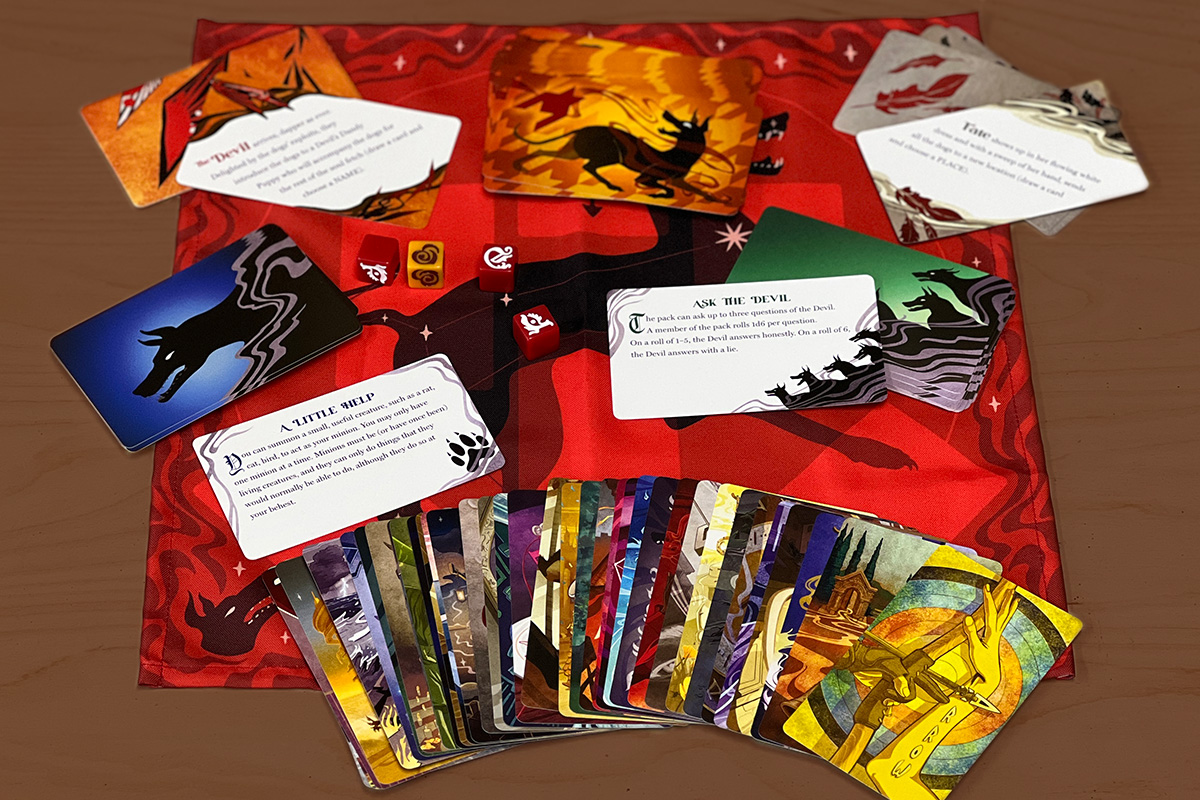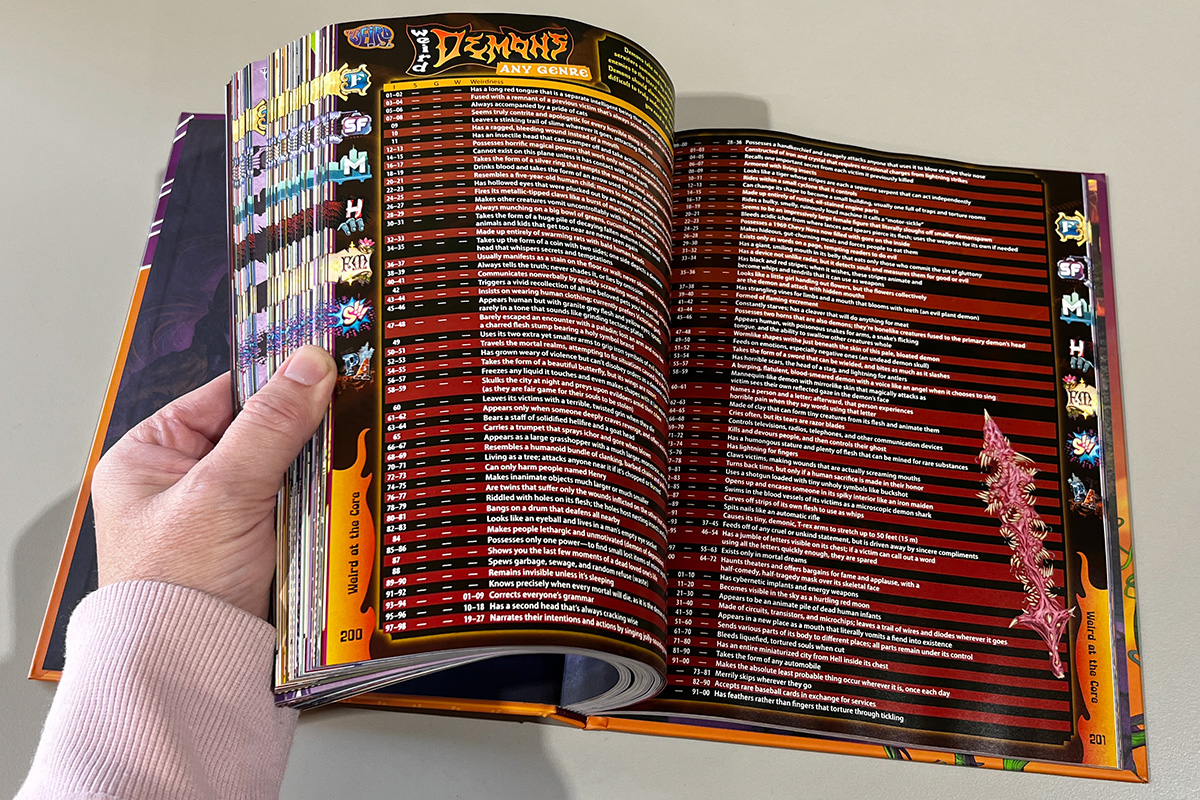 MCG's amazing Bear Weiter and Javier Beltrán worked wonders on these graphically intensive titles. In fact, in addition to taking the lead on the graphic design of The Devil's Dandy Dogs, Javier illustrated the Diviner's Deck cards, just a few of which you see above.
Come hang out with Javier, Bear, and almost the entire MCG team, at Gamehole Con this coming week. Speaking of which:
Gamehole Con Is Almost Here!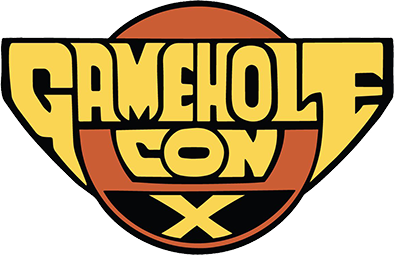 We really hope you'll join us at this delightful show, which we here at MCG have come to see as our "home" convention. Here are just a few reasons we love this con—and we think you will too:
The MCG team hangs out all weekend. We'll have just about the entire team there, playing and running games, doing a couple of seminars and other events, and mostly just enjoying the con.
We sponsor the MCG Lounge. Check this out: there are tables for open gaming or just taking a break, and sofas if you really want to take a load off. There's a bar in the lounge, and a coffee stand and an ice cream stand just outside (and this is the heart of America's dairy land—so they don't slouch in the ice cream department!). Sofas + coffee + ice cream + bar + games + good friends = living the best con life!
There's plenty to do and see. Gamehole Con is a mid-sized RPG-focused convention that punches way above its weight. It features events like True Dungeon that you usually only find at the big cons, and loads of guests from across the RPG industry. And let us not forget the hundreds and hundreds of games!
Speaking of which, we run a ton of events ourselves. Come play Cypher System, Numenera, Old Gods of Appalachia, Stealing Stories for the Devil, No Thank You, Evil!, and of course the newest addition to our lineup (not even officially released yet): The Devil's Dandy Dogs.
And who knows? You might even get a chance to play with the games' very creators!
We're really looking forward to this event. (Remember, we all work from our homes, and many of us only get to hang out in person a few times a year.) Gamehole Con runs October 19th – 22nd in Madison, Wisconsin. We'd love it if you joined us!