This week's big news: The Devil's Dandy Dogs is off to press! Plus, MCG will be at UK Games Expo next week, we still need you to help us help the bees, we give you a peek inside our soon-to-be warehouse space, and we get a bit social—all in this Cypher Chronicles!
You can get Cypher Chronicles, and other MCG news, delivered right to your inbox! Enter your email address and click the Subscribe button in the right-hand column, and you'll never miss a post. You can also suggest topics for Cypher Chronicles by emailing us at [email protected].

The Devil's Dandy Dogs is off to press!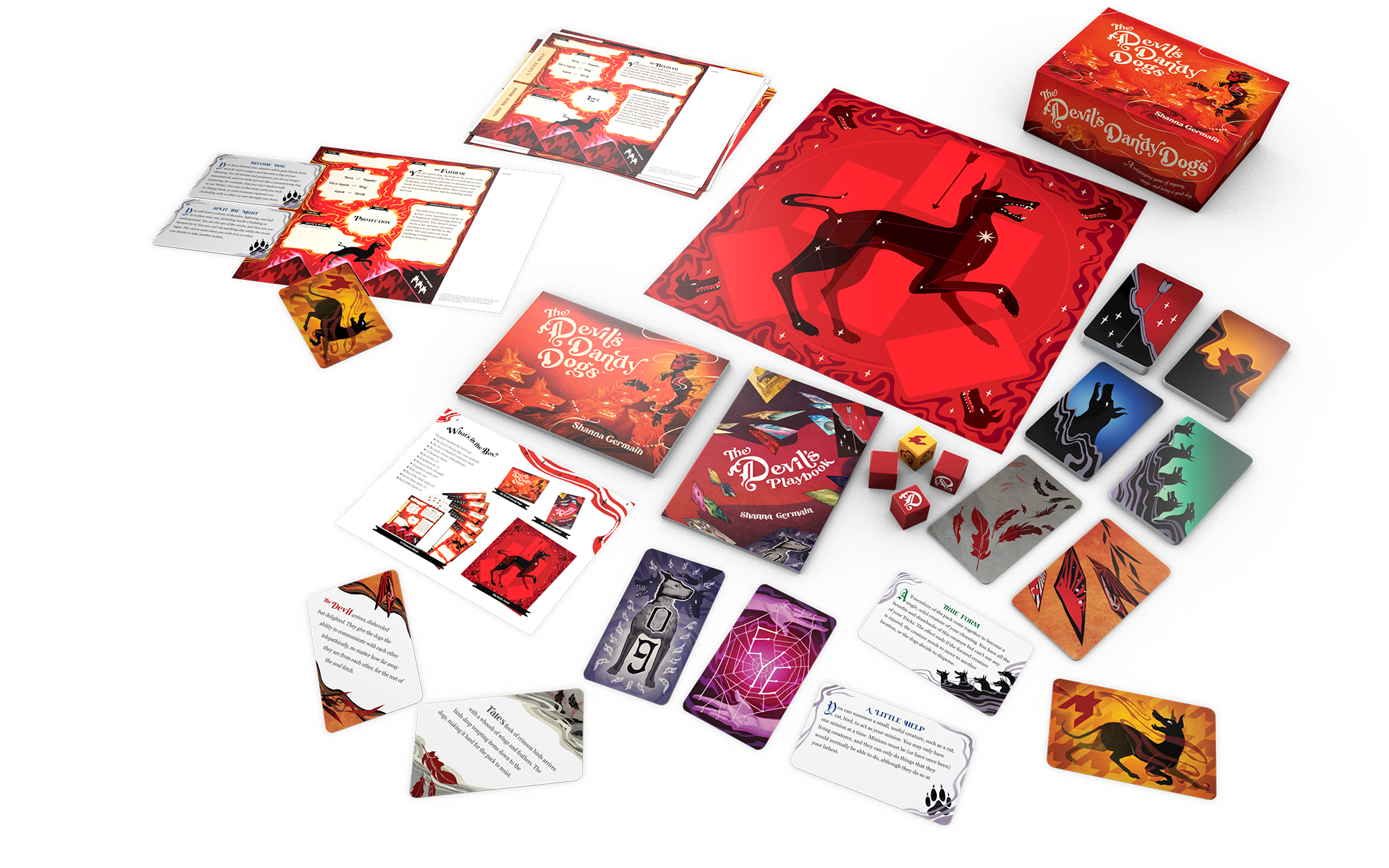 You are one of the Devil's Dandy Dogs, a creature made of the Devil's shadow, and as such you are tasked with one thing: collecting souls. You'll face myriad people, places, creatures, experiences, and conundrums—not to mention temptations. And when you're done, the Devil will want a rousing story of your exploits.
Collaborate with the rest of your pack and the Diviner to create the conflict, characters, and resolutions to your tale. Special dice and a tarot-style deck generate interesting twists and turns. This no-prep, rules-light narrative roleplaying game is filled with mystery, magic, and the unforeseen—and a pack of supernatural dogs trying their best to be oh-so-good!
That's The Devil's Dandy Dogs, coming soon. We've been working hard on this one for some time, and we're really excited to have sent it off to the printer this week. Production and shipping will take several months, so we're still some time away from release, but it's wonderful to see it moving into this final phase. Look at these beautiful cards, illustrated by MCG's own Javier Beltrán! And that's just a small sampling of the gorgeousness of this fun, imaginative, zero-prep story game created by Shanna Germain!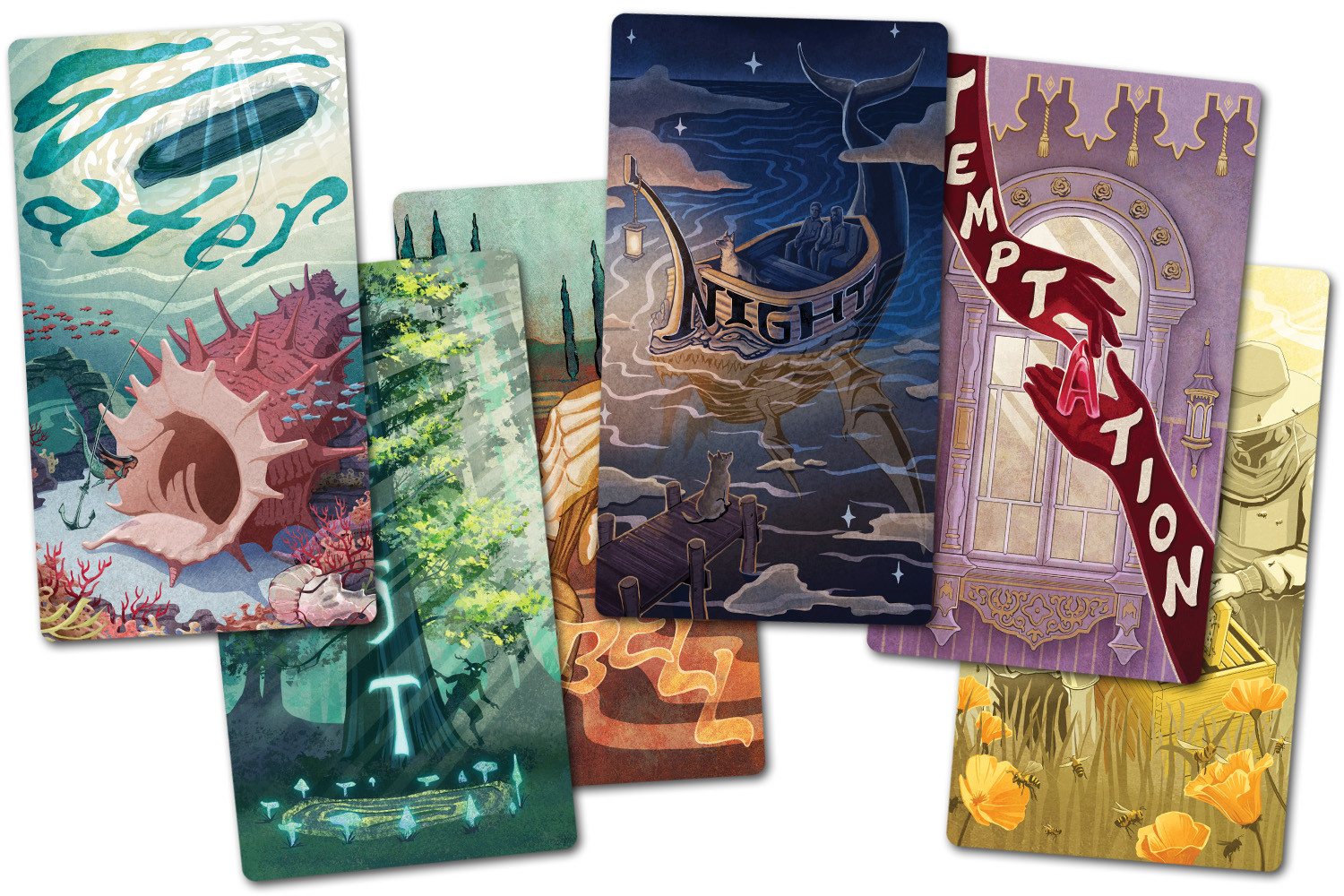 The Devil's Dandy Dogs was funded through The Devil Made Us Do It Kickstarter campaign, so if you're a backer, perhaps it's among your rewards. If not, look for preorders for this title to open this summer.
In case you missed last week's news:
MCG will be at UK Games Expo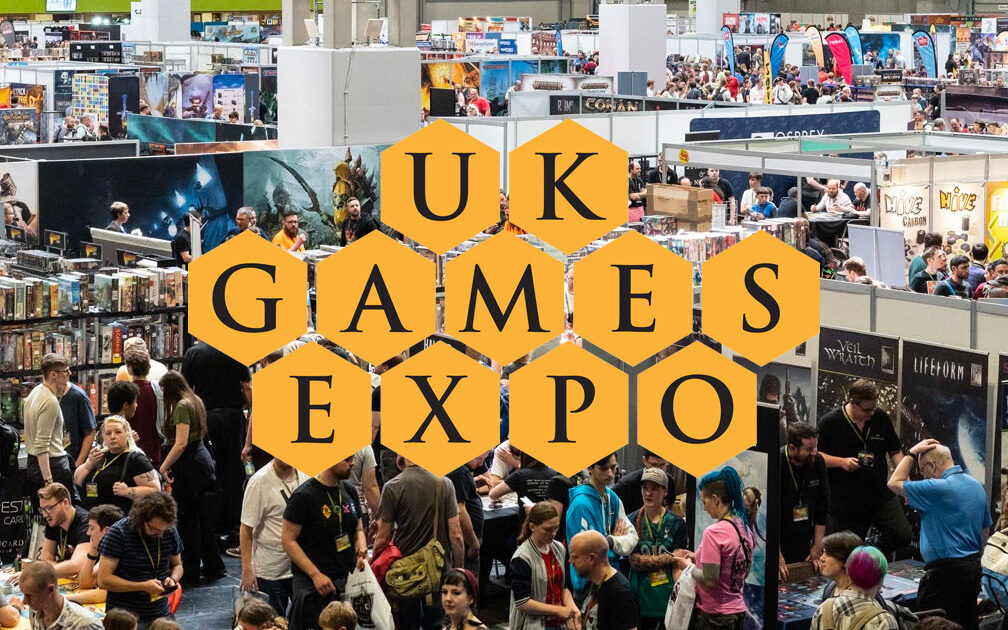 UK Games Expo—one of the world's biggest conventions—is next weekend. And due to a pretty cool confluence of events, MCG has made last-minute (relatively speaking) plans to be there. If you're in the UK, join us in Birmingham June 2nd – 4th for games, demos, and general fun.
Thanks to our good friends at Eclectic Games for helping make our first UK Games Expo possible!
Help bees with No Thank You, Evil!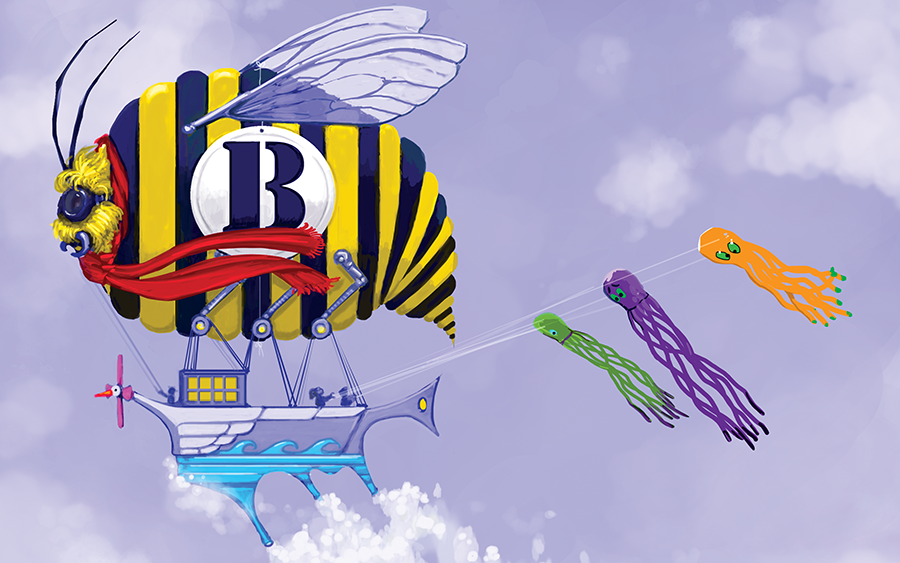 Last Saturday was World Bee Day, but we're still celebrating our little pollinator friends. Throughout the entire month of May, 50% of sales from the entire No Thank You, Evil! line will go to the Help Save the Bees Foundation.
You still have time to get a great game (or supplement) for families with creative kids of all ages—and help support the pollinators who work so hard to play their crucial part in our ecosystem.
Gen Con events are moving fast!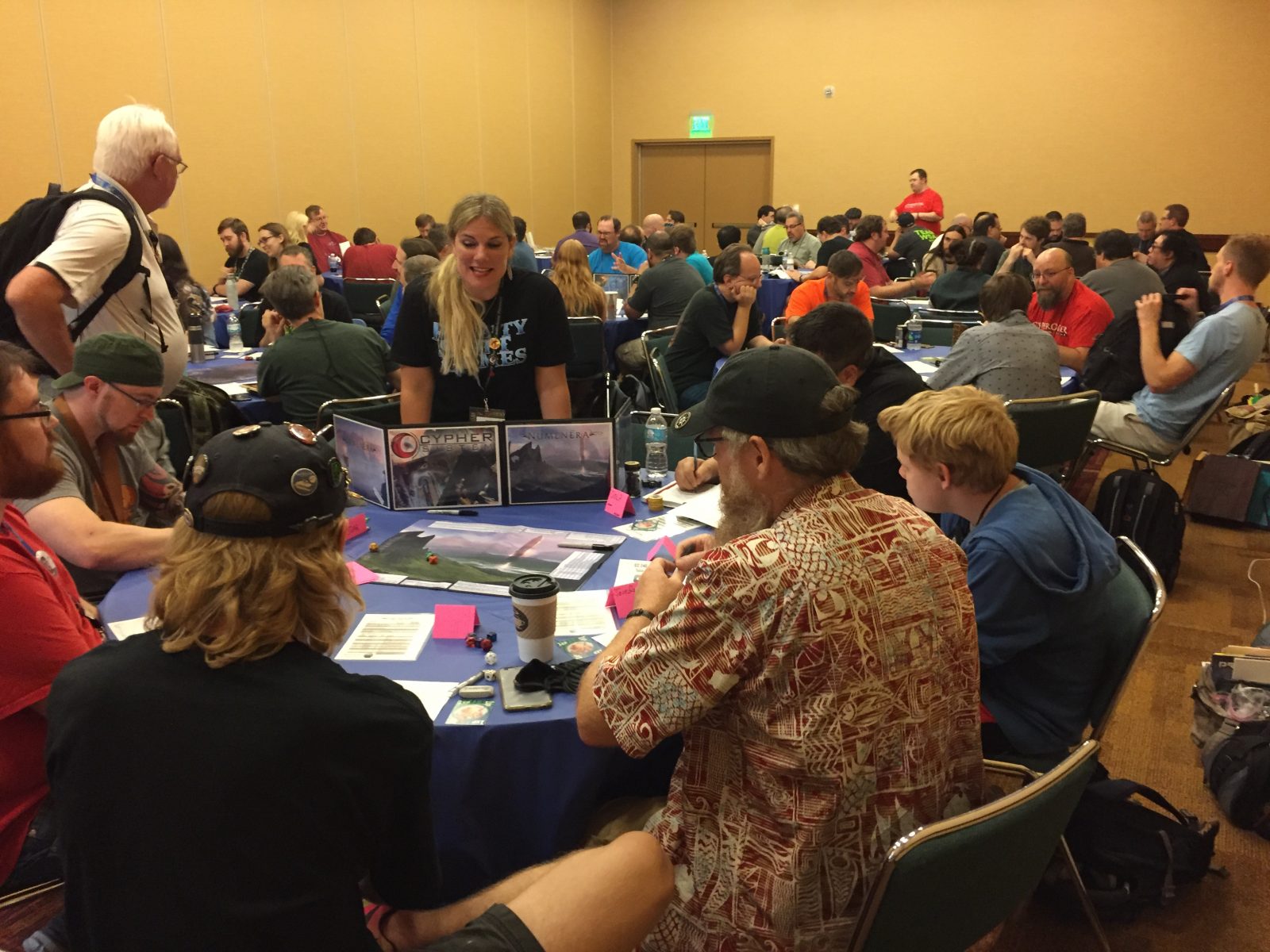 If Gen Con is on your radar and you haven't yet registered for your MCG games, what are you doing here? Get over to the Gen Con site and grab a seat at one of our tables before they're all gone!
We are running a record number of games this year—but already almost 80% of them are sold out! Here's a quick overview of what we have planned:
Numenera: The Crawling. A mysterious staircase in the forest leads … where?
Cypher System: Bitter Seeds. Face the many dangers of the wasteland in this post-apocalyptic preview of Rust and Redemption.
Stealing Stories for the Devil: Master Thieves from the Future Save Reality! Every game of Stealing Stories is as unique as it is exciting.
Old Gods of Appalachia: Best Leave Them Ghosts Alone. Get a first taste of the forthcoming new horror RPG.
No Thank You, Evil!: Trouble in Space. Our family game for kids of all ages.
If you can't get into a game you want, be sure to stop by the MCG room anyway. (We have a huge space across the Hoosier Concourse from the exhibit hall.) Games start every two hours, and there are often no-shows, so you may be able to get a seat!
We still have a feeeewww slots looking for GMs. If you'd like to join our awesome community of GMs, we have great perks including a free Gen Con badge. Contact Kate if you're interested.
Warehouse update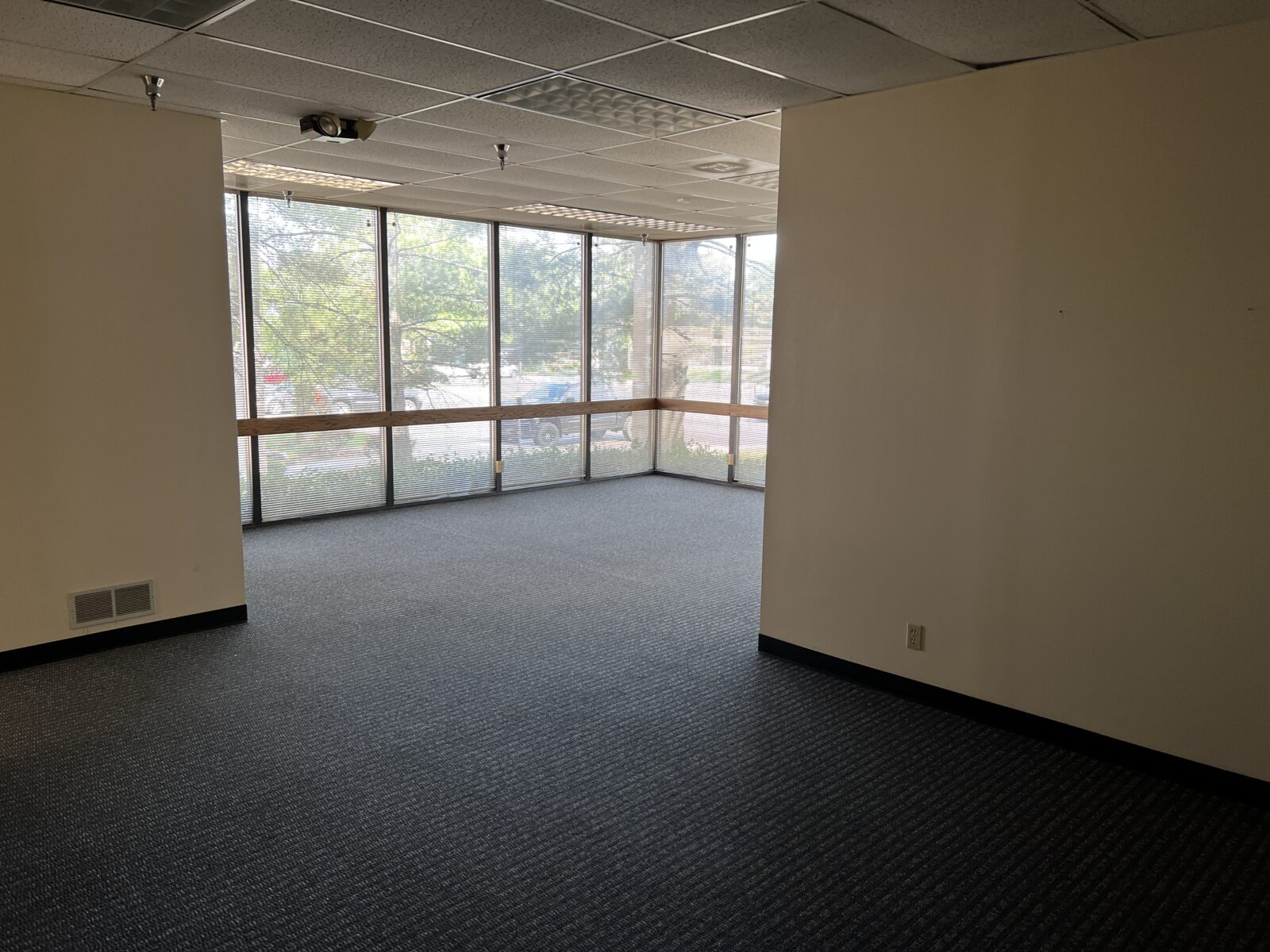 This week we met with the contractors handling the refurbishment of our new warehouse space. (This remodelling is common in commercial real estate—the property usually needs some customization to the needs of the new tenant.) Work begins next week and continues through June, so we can occupy the space in early July. Pictured here: what will be the pick-and-pack area, where your orders and fulfillments are packed up and sent out. Teen Labor Force is seriously stoked about all the windows!

Lots of cool Cypher System stuff happening in the streaming world. Check these out: