We had a fantastic time at Gen Con 2017. It was the convention's 50th anniversary, and its first sold out show. Numenera, The Strange, Cypher System, and No Thank You, Evil! players were out in force, and we loved chatting with all of them. The enthusiasm is contagious! It spurs us on to work even harder to make great games.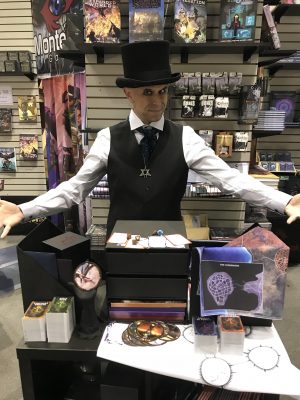 We were honored at the ENnies with a silver award for best cover for Torment: Tides of Numenera Explorer's Guide, and Numenera received nice placement in the Gen Con 50 Museum, a fantastic display of the last 50 years of the convention and the industry.
Those stopping by our booth or one of our many seminars got some cool sneak peeks at the upcoming Invisible Sun, and we announced our next big thing, Numenera 2.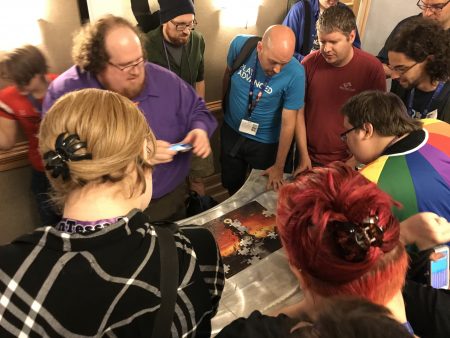 And of course we got to wrap it all up by viewing the invisible sun…er, eclipse…on Monday. We're honestly exhausted after it all, but we wouldn't have missed a second of it! Thanks to all of the players, GMs, volunteers, industry professionals, and more who make this convention–and this industry–so amazing to be part of.