Symbols of the Suns. Icons of the Orders. Set in beautiful, hefty metal medallions complete with chains.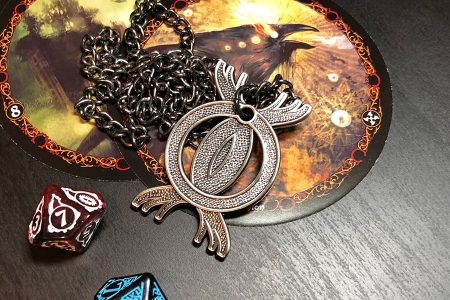 Every vislae, traditionally, wears some item or insignia indicating their order. Many keep mementos of their travels along the Path of Suns. These beautiful, hefty medallions for Invisible Sun, from our friends at Campaign Coins, serve both purposes!
The Order Medallion set features five medallions representing the four orders, plus Apostates. Each of these large (nearly 2″ (50cm)) medallions has a glossy "antique nickel" finish and includes a sturdy chain.
The Sun Medallion set includes eight medallions representing the eight suns along the Path of Suns. They're almost 1-1/2″ (37mm) in diameter had feature a bronze-like, "antique gold" finish and a chain.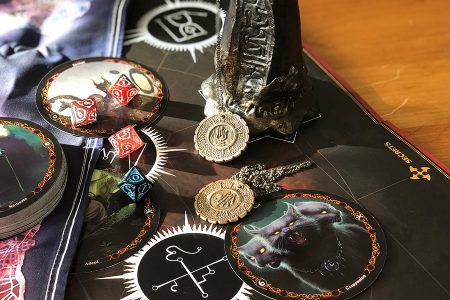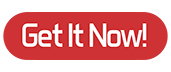 Sun Medallion Set for Invisible Sun
Set of eight medallions
$107.00
Order Medallion Set for Invisible Sun
Set of five medallions
$58.00