Gamehole Con is a fantastic mid-sized convention specializing in RPGs. It's a fun, relaxed event, and punches way above its weight in terms of things to do and people to meet. It's also the one convention of the year that draws the entire MCG staff—so come hang out with us in the amazing MCG Lounge!
Visit the MCG Staff in the MCG Lounge!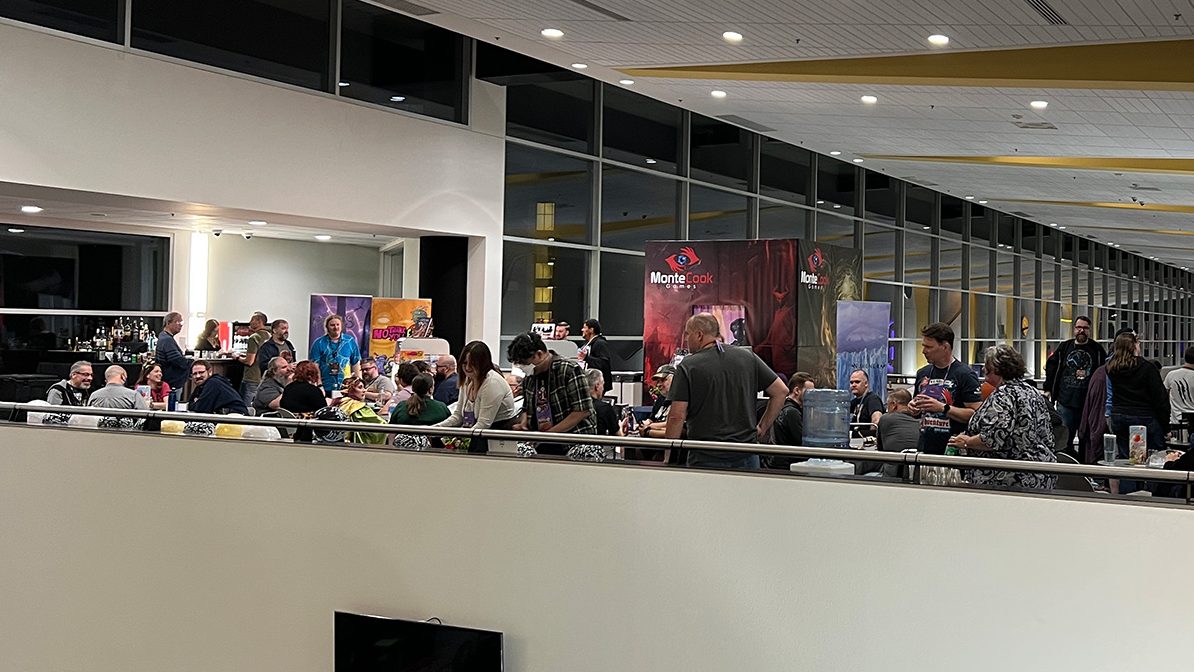 As we do every year, Team MCG will be taking over the huge lounge space on the second floor of the Alliant Energy Center overlooking the main concourse! Take a load off in one of our comfy couches. Browse our shelves, where you'll find debut releases including The Weird, The Devil's Dandy Dogs, and The Glimmering Valley. This is where our scheduled games take place, and where the entire MCG staff hangs out. There's a bar right there, and coffee and ice cream directly down the stairs. It's a pretty sweet setup, if we do say so.
Play our games…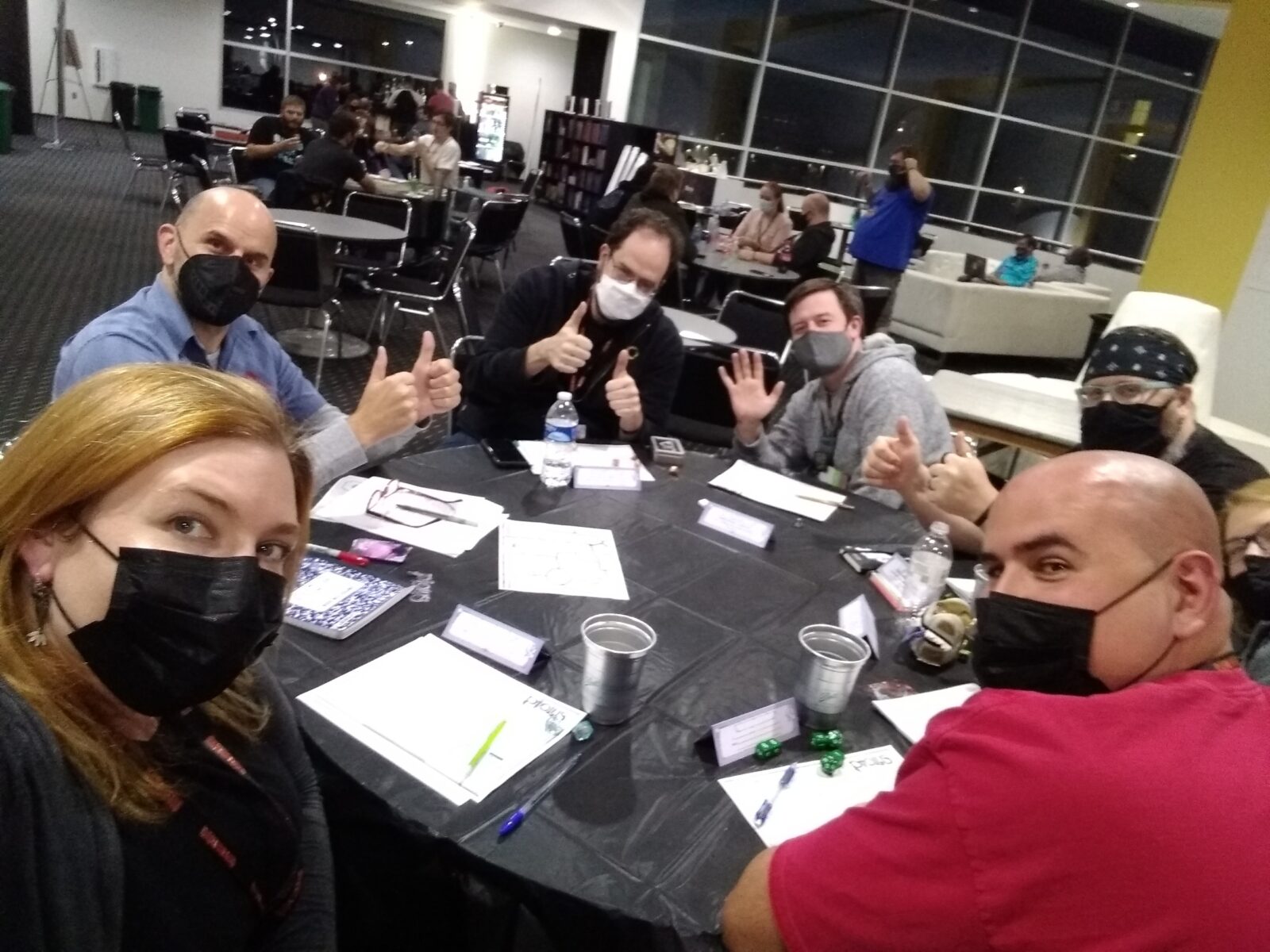 We'll be running multiple tables of games all weekend long—see everything we're offering in the Event Catalog. In addition to adventures for Numenera, Cypher System, Stealing Stories for the Devil, and the Old Gods of Appalachia Roleplaying Game, this will be your first-ever chance to play The Devil's Dandy Dogs in an MCG event!
In addition to the games run by our fabulous GMs, there are also opportunities to play in sessions run by MCG staffers.
…or run them!
Interested in running games as well as playing them? We're always looking for GMs, and folks who run for us get pretty great perks! (Please see Gamehole Con's GM Policies for information on badge reimbursement, as the requirements differ from Gen Con's.)
Email Kate at kate@montecookgames.com to let her know you're interested and she'll get you all set up!