In this issue of Cypher Chronicles, make a statement with The Magnus Archives Roleplaying Game, summon the Black Cube from the Void, and run with the Dandy Dogs!
You can get Cypher Chronicles, and other MCG news, delivered right to your inbox! Enter your email address and click the Subscribe button in the right-hand column, and you'll never miss a post. You can also suggest topics for Cypher Chronicles by emailing us at [email protected].

Make a Statement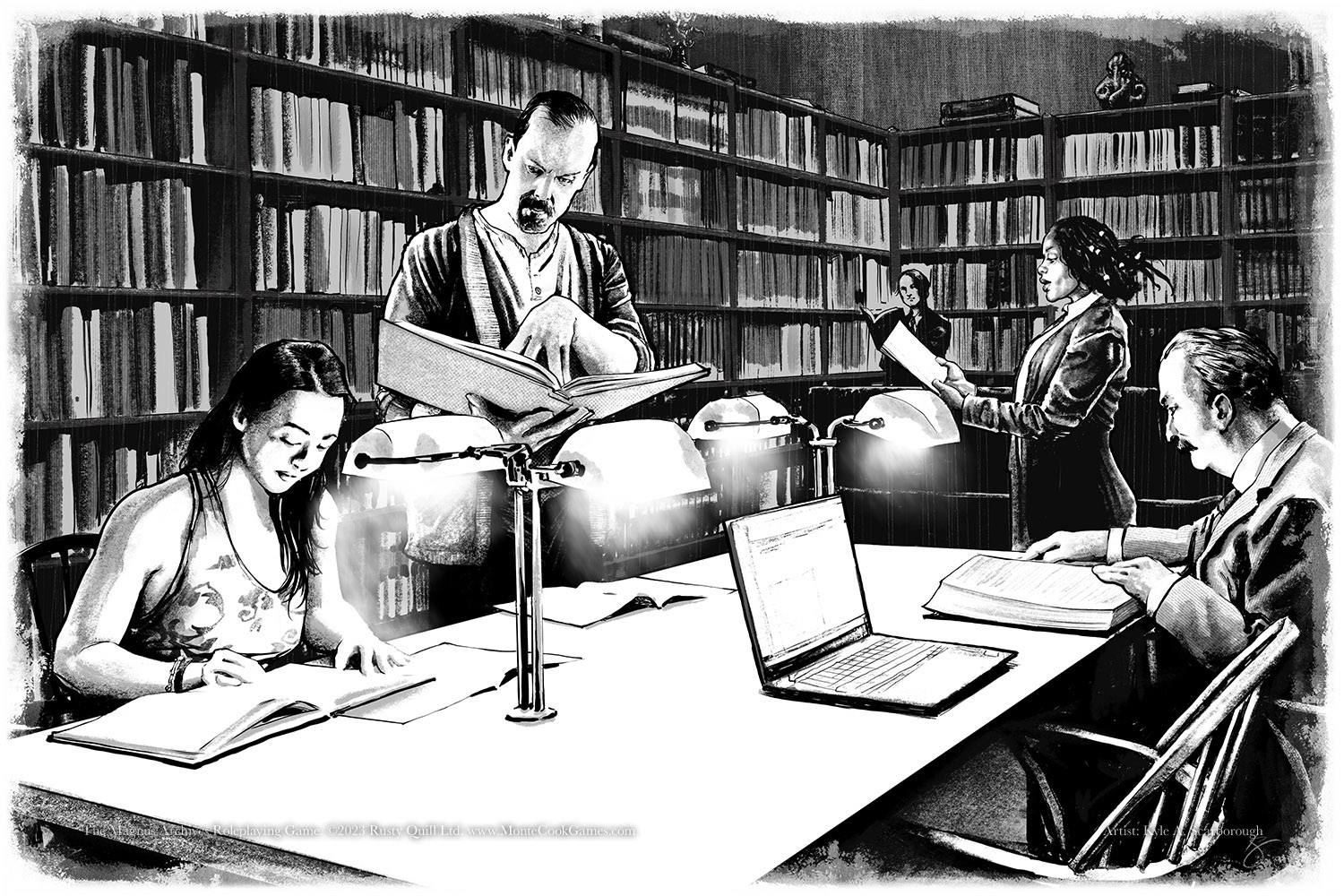 The Magnus Archives is all about exploring mysteries—supernatural mysteries—and then seeing the chilling patterns that emerge between these creepy (or terrifying!) events. The iconic launch of these mysteries is the statement: a report given by the person who experience the phenomenon. The stories in the podcast typically start with "Statement begins…", and that will be the case in your campaign, too.
So where will your statements come from? That's a great question, and Monte addresses it in detail in this recent article. It's excerpted from the current draft of The Magnus Archives Roleplaying Game, and you can use the mechanics to create your own statements right now. There's even a downloadable Magnus Institute statement form you can write it all down on!
And that's not all. If you're curious about what new design elements the game will bring to the Cypher System, check out this article on other new Cypher System mechanics that will be introduced in The Magnus Archives Roleplaying Game.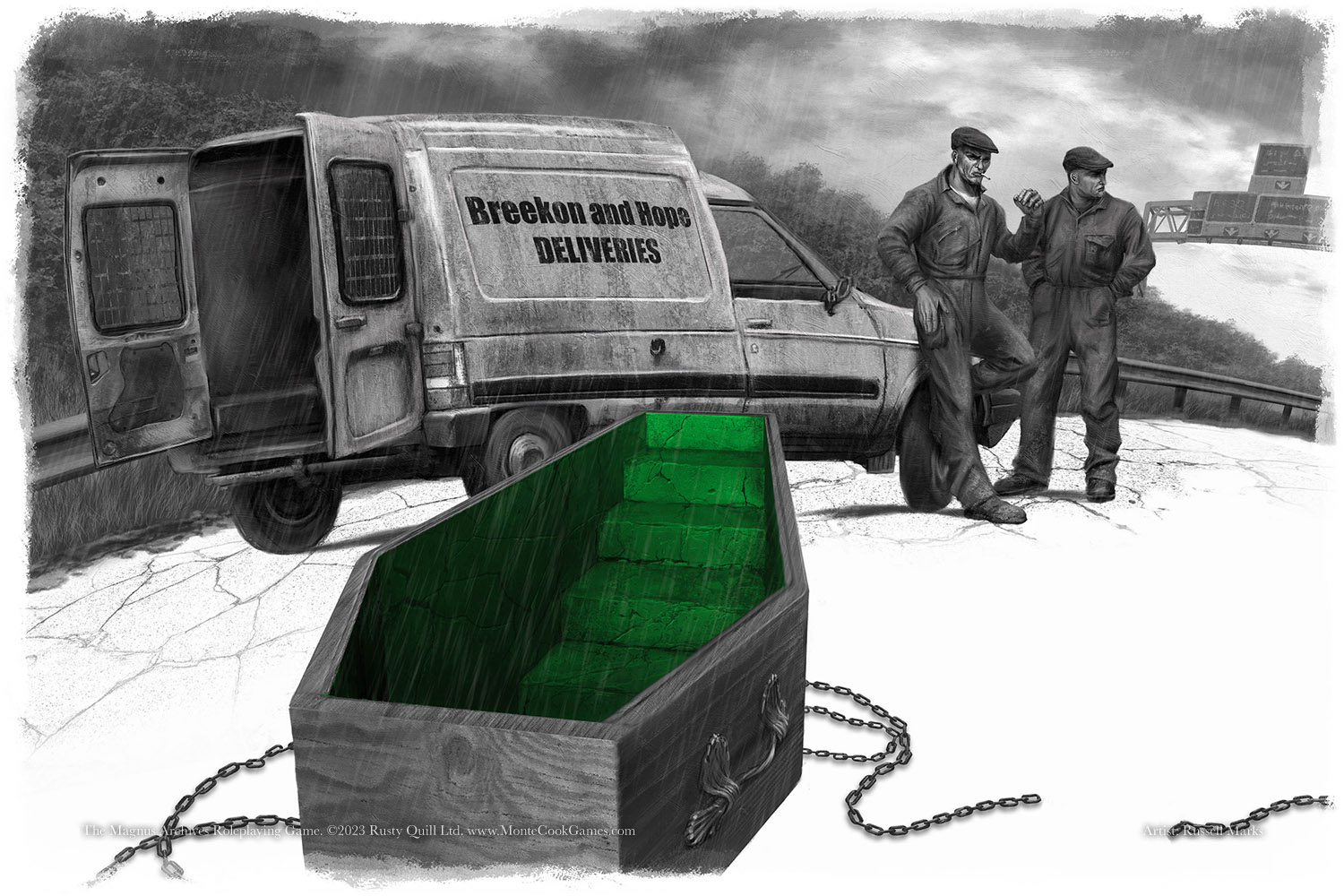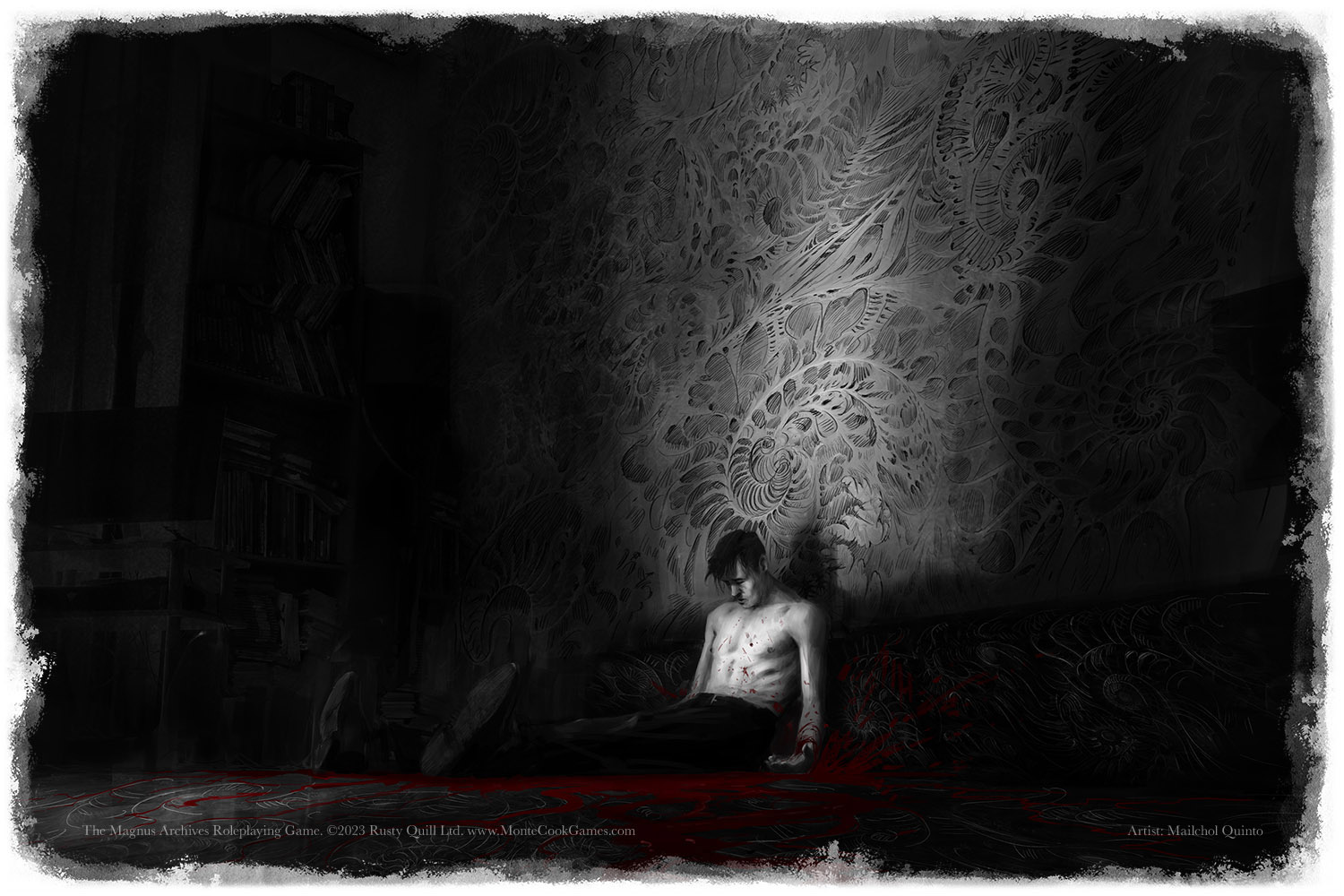 With its chilling new take on the supernatural and cool new mechanical additions to the Cypher System, The Magnus Archives Roleplaying Game is going to be a fantastic horror game. If you haven't checked it out yet, what are you waiting for?
Return of the Black Cube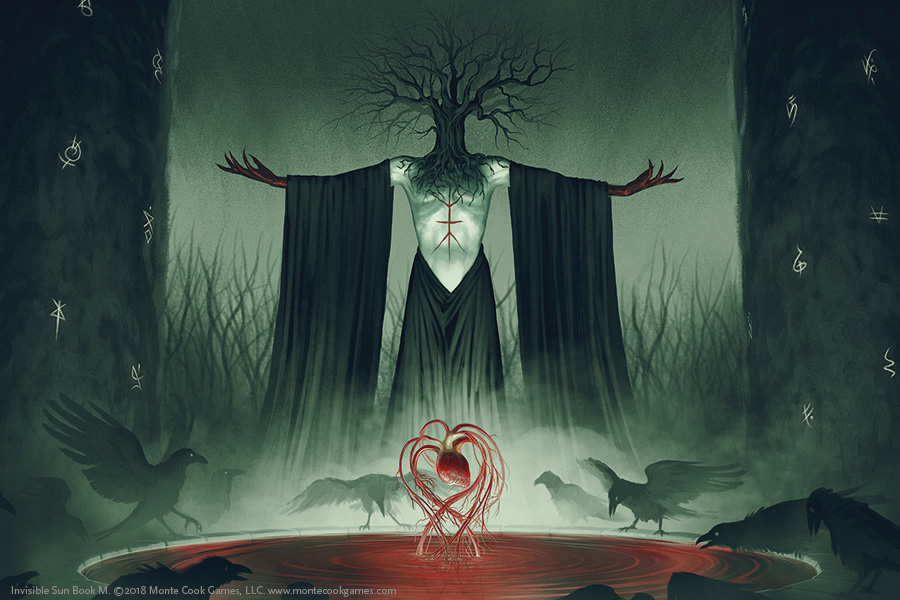 This week we announced that we are calling the Black Cube—and we invite you to join us! The ritual will begin this autumn, and if successful will bring back into being the legendary Invisible Sun Black Cube, one of the most sought-after RPGs ever.
Invisible Sun is an astonishing work of imagination, and an even more astonishing physical production. If you're already a fan, you know. If Invisible Sun is new to you, check out the announcement for an overview of what makes this game so unique and wondrous.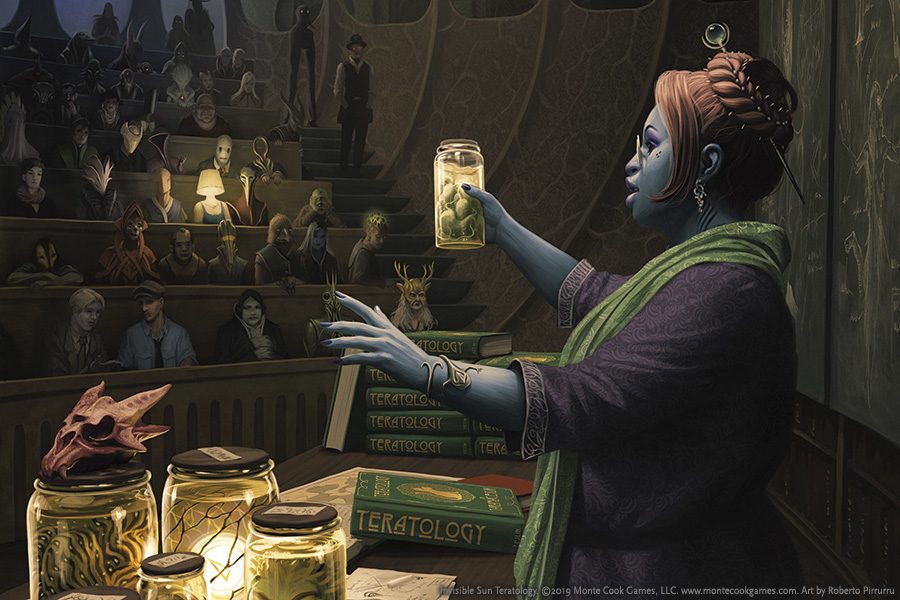 Run with the Pack—The Devil's Dandy Dogs Is on Preorder!
When we set out to crowdfund a new game, we're generally well into its development and have a clear vision of the final product. That was true of The Devil's Dandy Dogs—but this is such a unique game that as it went through the latter stages of development and playtesting, new ideas for it kept assaulting us. We couldn't resist this "scope creep" because each new idea made the game even better and more fabulous than the original vision.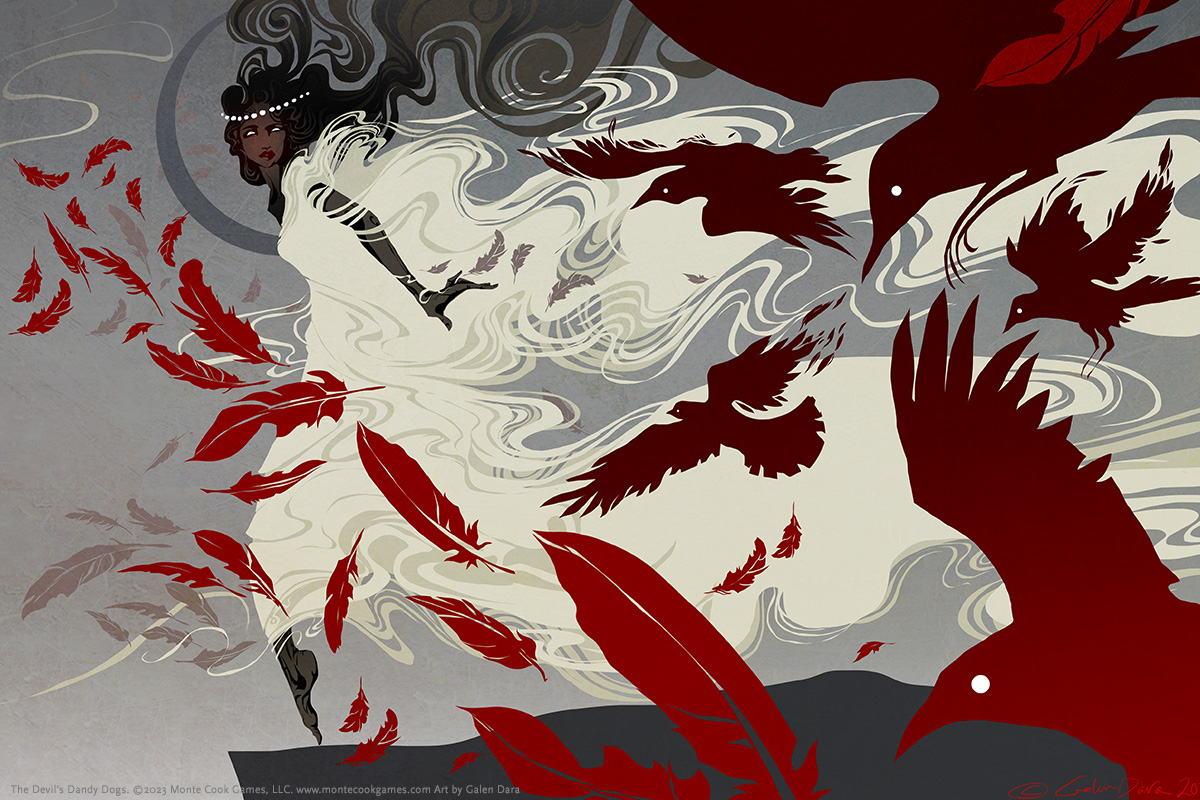 The result is amazing. The Devil's Dandy Dogs is so beautiful, and so much fun—we can't wait to get it into your hands! If you backed this reward via our The Devil Made Us Do It crowdfunding campaign, great news: The Devil's Dandy Dogs is in transit now, and (assuming no interference from Old Scratch) should reach our warehouses in a matter of weeks.
And if you didn't back? We also have great news: it's on preorder now!