2022 is Monte Cook Games's 10th Anniversary, and we've been celebrating all year with retrospectives here on the MCG website, special products like Ten Years of Adventure, and fun activities at cons like Gen Con.
To cap it all off, we're throwing a birthday party—and you're invited!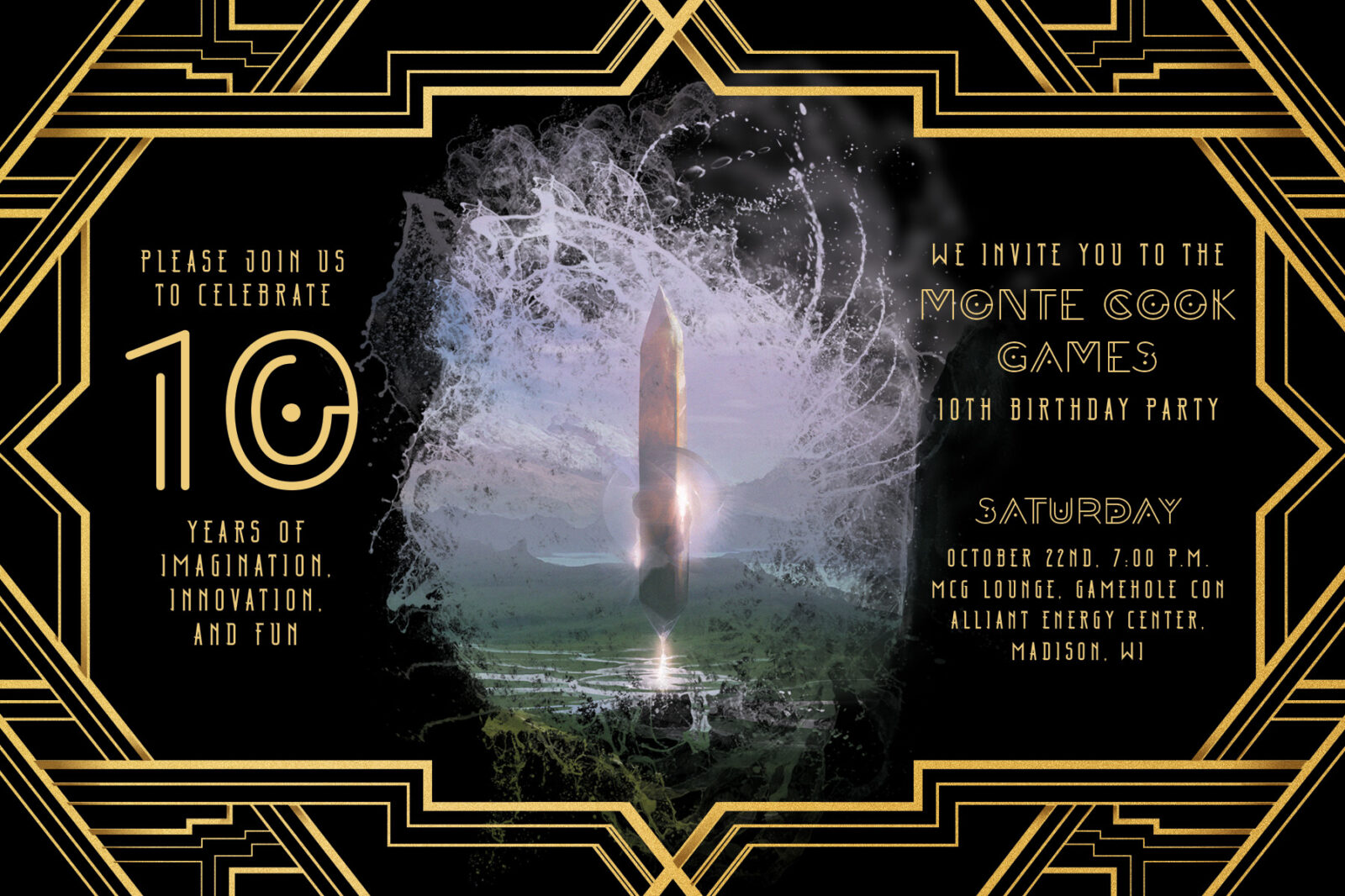 Please join us on the evening of Saturday, October 22nd in the MCG Lounge at Gamehole Con, in Madison, Wisconsin, for this free event. There'll be treats, drinks, and presents, and a fun look back at the last 10 years—and forward to some of what lies ahead. And best of all, most or all of the MCG staff will be there to share the evening with you!
Gamehole Con is held in Madison, Wisconsin, in October each year, and we love this show: it's mid-sized and laid-back, but punches way above its weight in terms of industry involvement and things to do. It features an amazing slate of industry guests and has loads of cool activities, like True Dungeon, that you normally only find at big national conventions—as well as hundreds of events, focused mainly on roleplaying games. This is an event worth traveling to, as thousands of gamers can attest to!
The MCG Lounge is about the best possible convention experience: a quiet, relaxing, spacious environment for playing games or just kicking back. This will be the site for the birthday party, but we'll be there throughout the entire show hanging out and running games, and we would love to share our hospitality with you throughout the weekend!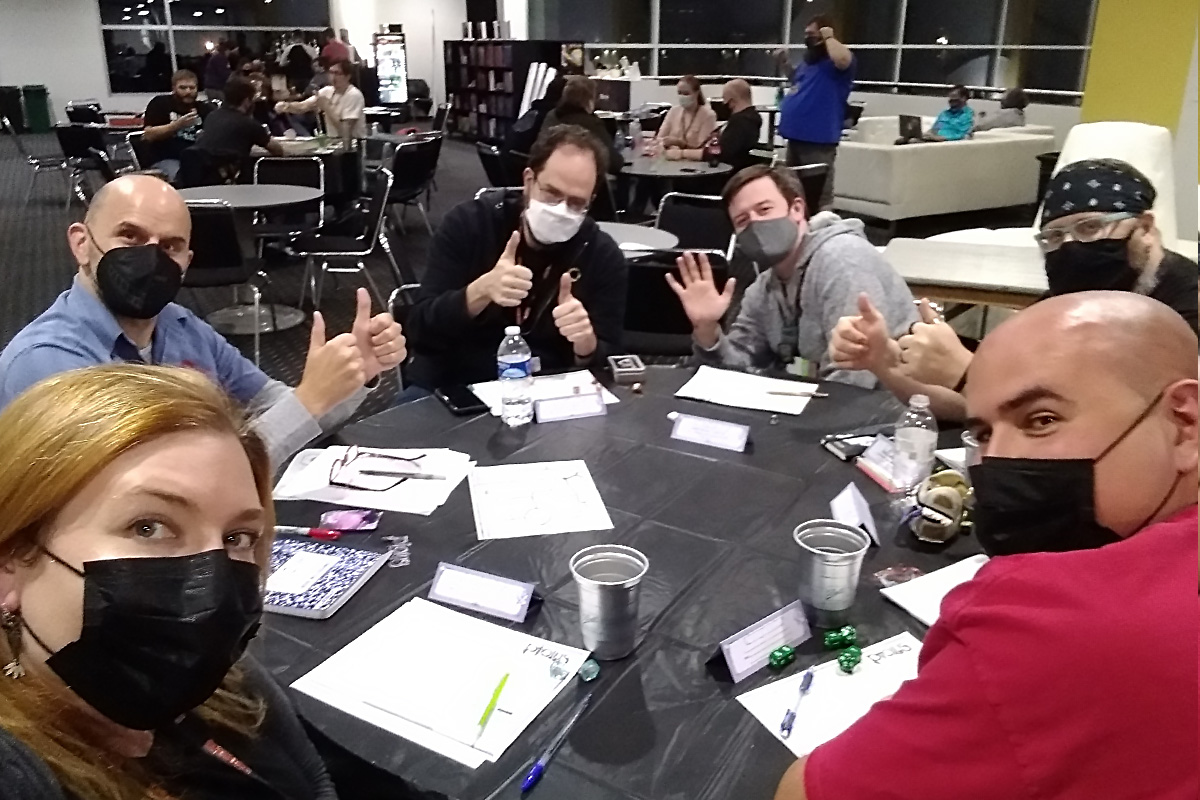 Whether you're a long time fan or you've just discovered our games, we hope you'll join us for this momentous birthday party! This is the biggest, and for us most meaningful, celebration event we've ever held, and we're looking forward to sharing it with you. Make plans to come hang out with us in October. Although we will try not to turn anyone away, we advise you to register for the event ahead of time to ensure your spot.
We have a lot of other great stuff going on at Gamehole Con, including games, seminars, appearances, and the opening night party, which we're hosting (in addition to our birthday party). You can find the full lineup in our recent Gamehole Con article!