Arguably the most anticipated art book annual, Spectrum is a massive, high-quality tome focused on highlighting the best in imaginative realism. It's a beautiful book, with a wide variety of styles and genres spread across its pages. Not only is it inspirational to flip through, it's considered an honor to have your work represented within its pages. As such, we take pride in submitting pieces on behalf of our artists.
Spectrum 23 came out recently, and several of our artists—and our art—made the cut.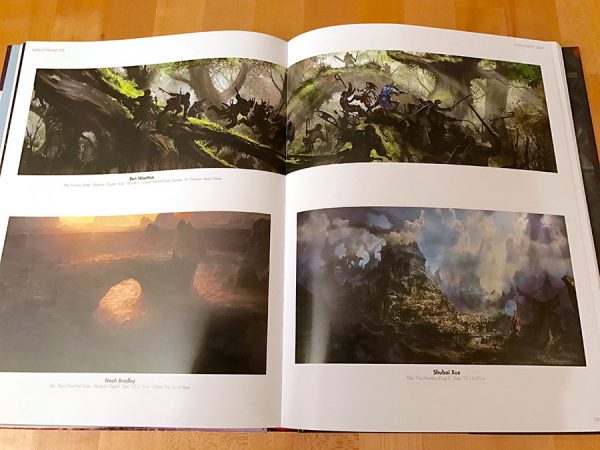 Ben Wootten's Fantasy Battle Scene appears across the spread of pages 134 and 135. Created for the Cypher System Rulebook, this image acts as the opener for Chapter 7: Character Focus (pages 90 and 91). These wide pieces were some of the very first art I commissioned when starting at Monte Cook Games, with the intent of having bold, dramatic starts to each chapter. The entirety of the request for this commission was "a knight and another warrior fight a bunch of savage orcs in the woods." From that, Ben visualized a dynamic scene that perfectly captured the extreme format with epic-level action.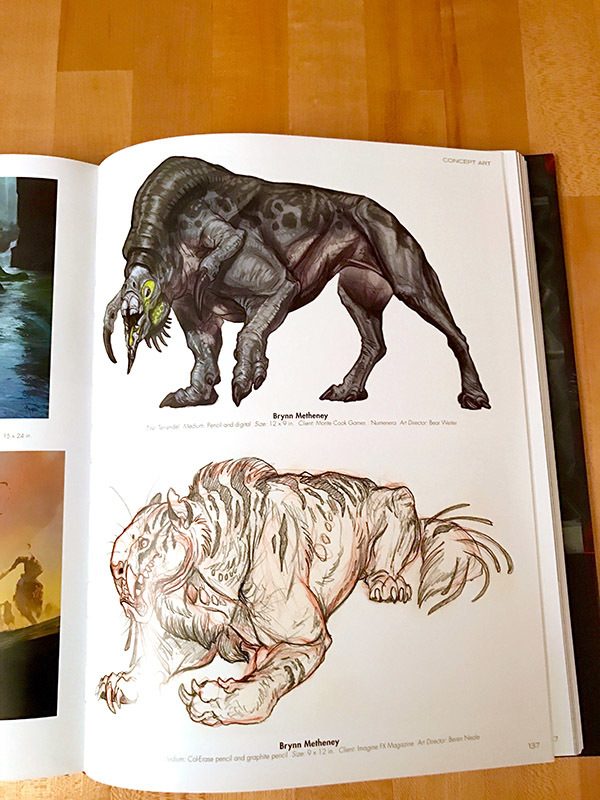 Brynn Metheney's Terredel appears on page 137. From the book Into the Night, Brynn illustrated a wonderful, dangerous creature like only she can. Even her most alien of creatures come with an informed sense of life, through her deep understanding of musculature and bone structure.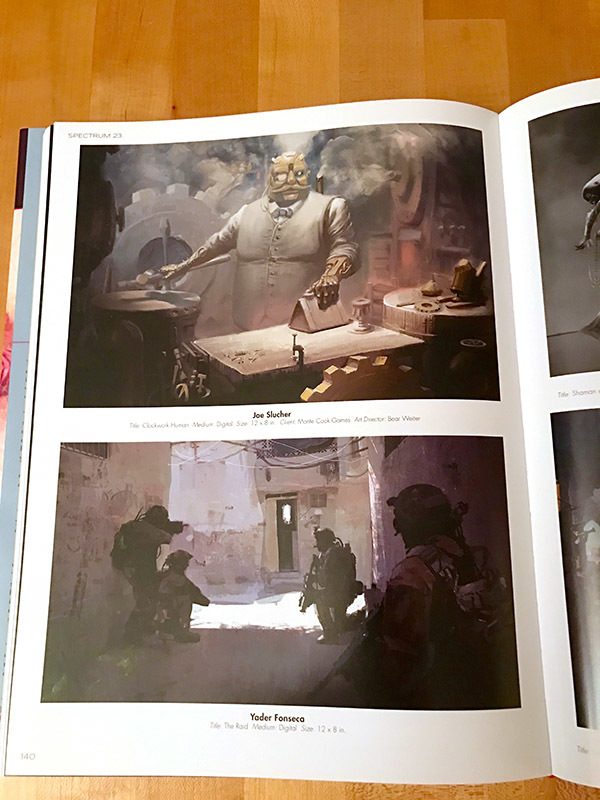 Joe Slucher's Clockwork Human appears on page 140, and comes from Strange Revelations: Ten Instant Adventures for The Strange. This is a steampunk-inspired scene, beautifully composed and illustrated. More than that, though, Joe really captured the light and atmosphere in this piece, elevating it to something special.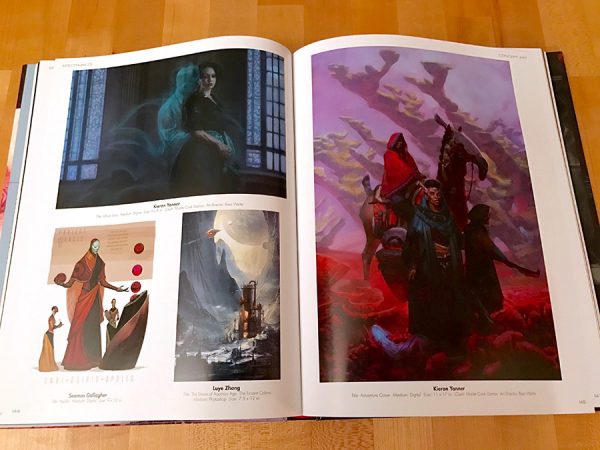 Finally, Kieran Yanner has a couple of pieces from us on pages 144 and 145 (in addition to a couple other works in the book). On page 144 is Ghost Story, from the Cypher System Rulebook, an illustration that is both haunting and sad. And on page 145 is the cover for the adventure book from the Numenera Boxed Set, a weird, colorful, unique take on the standard "adventure party" scene we see so often in RPGs. This image represents the wonder and splendor that is Numenera.
There are, of course, other artists that we've worked with who also have work here—Samuel Araya, Winona Nelson, Matt Stawicki, and Tiffany Turrill. Each one is a wonderful, unique artist, and their successes are great to see.
We believe in supporting artists of all kinds, and encourage you to check out Spectrum 23. You won't be disappointed.