New to Numenera? Maybe you've heard good things about the RPG, or perhaps you've been checking out Torment:Tides of Numenera. Maybe you've taken part in Cypher Play at your local game store, and you're wondering how to get your own Numenera game started.
Great news: The Numenera Starter Set is on its way!
(If you're an experienced Numenera player, the Numenera Starter Set probably isn't for you. But it makes a great gift, and it's an inexpensive way to introduce someone else to the game!)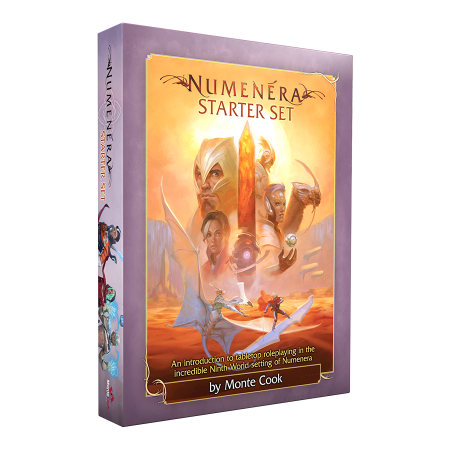 The Numenera Starter Set has everything a new player (or better yet, a group of players) needs to take their first steps into the Ninth World. The box contains all the rules you need to play, beautiful pregenerated characters, an adventure (plus a link to a free second adventure online), and even dice, aids, and accessories. Have a look inside the box:
The Numenera Starter Set will hit better game stores this week, and will be available on the MCG Shop starting Wednesday.